There is no partition going on now, but global hotel brands have been scrambling for Africa in recent years seeking to establish bases for luxury and business tourists on the continent.
And they are finding the boon in Francophone Africa, if figures from international hotelier experts W Hospitality Group are anything to go by.
The Lagos based firm says that more than 30% of the current total Africa hotel pipeline, both pre-construction and on-site, is in French speaking Africa.
Global hotel chains are therefore seeking to invest in areas of North Africa, West Africa and partly along the Indian Ocean.
W Hospitality Group says there are 131 hotels and 23,139 rooms in the Francophone Africa hotel pipeline in 2018, representing a 12.4% increase on 2017.
For all of Africa, the pipeline is 418 hotels and 76,322 rooms, the Nigerian based firm says.
The top hotel brands
Top 5 Hotel Groups in Francophone Africa

1. Marriott  – 30% of the Francophone Africa pipeline (38 hotels, 7,055 rooms)

2. Accor – 11% (15 hotels, 2,648 rooms)

3. Hilton – 9% (10 hotels, 2,112 rooms)

4. Louvre – 8% (11 hotels, 1,899 rooms)

5. Radisson Hotel Group – 7% (9 hotels, 1,529 rooms)
By region, North Africa has 60% (73 hotels and 13,886 rooms) and West Africa 30% (43 hotels and 7,009 rooms) of the pipeline in the whole of Francophone Africa.
SECOND RADISSON RED LIFESTYLE HOTEL IN AFRICA SET FOR 2020
Trevor Ward, W Hospitality Group principal, said the set of statistics show the extent of growth in French speaking Africa, with hotel groups focussing on making a significant mark in these regions. "Until now there's been relatively low penetration in Francophone Africa by the global players but under-supply and increasing demand are driving a development imperative for them."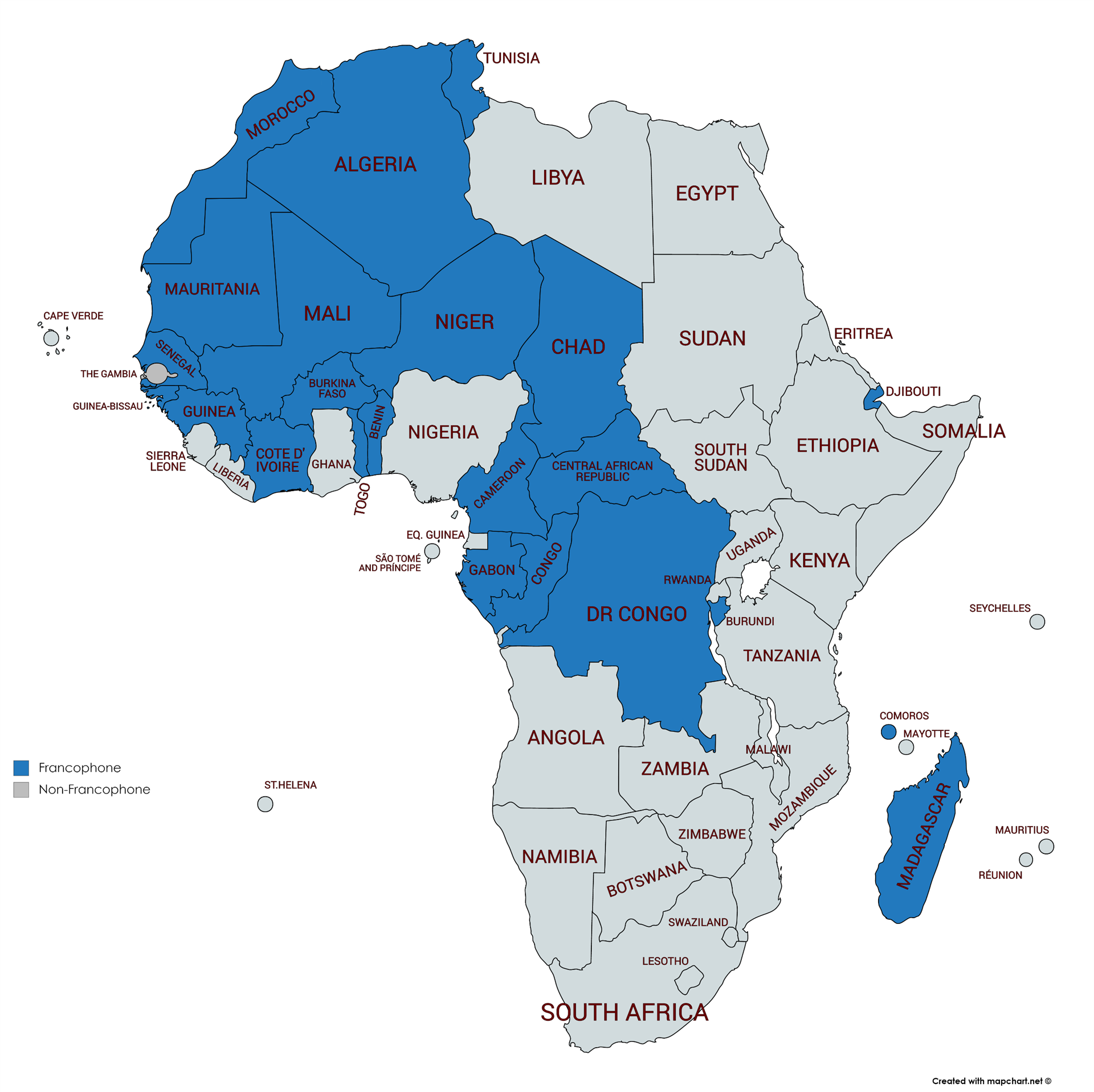 Matthew Weihs, Managing Director of Bench Events said the study by W Hospitality Group will provide much-needed intelligence for developers, investors and local partners as development in Francophone Africa continues to grow.
"Whilst the establishment of new five-star deluxe properties, sporting globally-recognised branding will catch the eyes and the headlines, more money is likely to be made by astute operators who are looking to occupy the mid-market segment," he said.
Bench Events is organising the new Forum de l'Investissement Hôtelier Africain (FIHA) in Marrakesh, Morocco in February 2019.
FIHA 2019 is the first edition of the sister event to the Africa Hotel Investment Forum (AHIF). The 2018 edition of AHIF was hosted by in Nairobi, Kenya at the Radisson Blu hotel.
SEE ALSO : GLOBAL HOTEL BRANDS SEND PRICES OF WESTLANDS APARTMENTS THROUGH THE ROOF