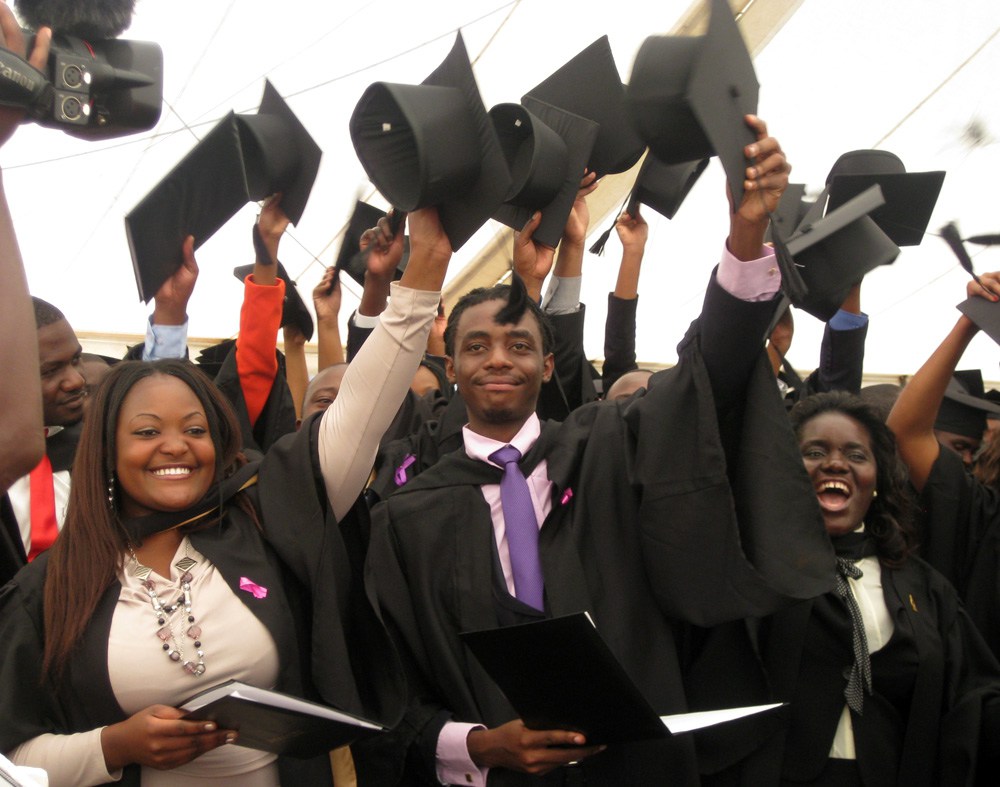 Secondary school students who score a D+ and above in their form four examination can now use a newly-opened channel to access university education. KASNEB, an examiner of accounting courses, has introduced a new certificate course that will tap into the huge number of students who did not attain the C+ and above grade required for direct entry to university.
"The certificate course is designed for the Kenya Certificate of Secondary Education (KCSE) exam candidates who did not qualify for university admission," KASNEB said in a statement.
The one-year programme will enable students to progress to a diploma in any accounting field then proceed to the professional qualification such as CPA and onto Bachelor of Commerce degree.
"Those interested in taking the certificate course can register as from April 20 with KASNEB," said chief executive officer Pius Nduati. "The new certificate in accounting and management skills (CAMS) will be rolled from July 2018. It will be institution-based and will address skills gaps in terms of accounting services at the lowest levels for the SMEs and NGOs."
Nduati said Kasneb had engaged with universities and other tertiary institutions that train accountants to prepare them for the programme. At the moment, Kasneb administers examinations in various accounting training centres to candidates who must have scored C- and above.
Last year, a total of 222,737 students scored grades D+ to D and are eligible for enrollment in vocational training centres for certificate courses. Only 5,324 students applied for the artisan courses and were placed in various institutions. In 2016, 376,414 candidates scored D+ and below in the KCSE exam.
Kenya National Qualification Framework Authority (KNQFA) chairman Bonventure Kere said offering students alternative routes to university education is the right thing to do because everyone has the potential for self-improvement.
"One-time examination should not decide the fate of candidates. We have professors, who started as P1 teachers and we should therefore give each student an opportunity," said Prof Kere.
Education secretary Amina Mohamed has indicated that the government is paying particular attention to the technical and vocation education and training (TVET) subsector to increase the number of artisans in the economy. "In a few days, I will be gazetting a National Qualification Framework, which spells out clear TVET pathways for all learners who do not qualify to join universities directly," said Mohamed.
The ministry has also asked the universities and colleges placement board to develop criteria for enroll applicants with diploma qualifications into degree courses.
"This will actualise the alternative TVET pathway to university education. These efforts will contribute to the national goal of producing adequate skilled labour to spur industrial growth envisioned in Vision 2030 and the Big Four Agenda," said Ms Mohamed.
New guidelines indicate that a diploma holder can join the university as a second or third-year student under credit transfer system. All diploma courses must take between two or three years to complete and the students must have attained a C- or C plain in the KCSE exam to be allowed to pursue a degree course.
Previously, diploma courses were not standardised or recognised by universities. Statistics indicate that only 69,151 of 606,394 candidates who sat the 2017 KCSE exam scored the mean grade C+ and above required to join the university.
A total of 62,851 have successfully been placed to degree courses of their choice. In the 2017 KCSE exam, 100,906 students scored between C plain and C-, making them eligible for placement to diploma courses and 28,866 students applied and were placed in degree courses of choice.
All candidates who score a minimum mean grade of C- of 32 points are eligible for placement to pursue diploma courses while those who score a mean grade of D of 18 points and above are eligible for placement to pursue craft certificate courses offered in tertiary institutions.