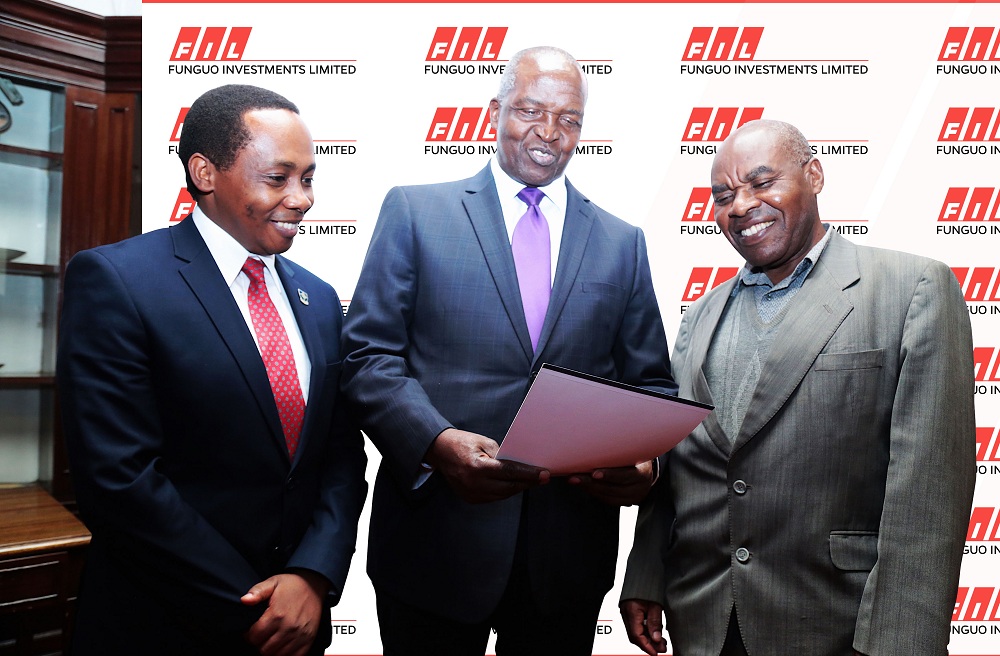 Funguo Investments Limited (FIL) is planning to raise fresh capital to expand and diversify its investment portfolio.
FIL chief executive officer Kenneth Muchina said the company is also exploring managed funds and co-investment programmes as additional means of mobilising capital to fund its investment programmes.
Funguo targets the mid-market with a 'sweet spot' in investment of Ksh 100 million, but will consider larger or smaller investment amounts. The investment firm invests in a mix of early stage and established but growing businesses.
"Expect Funguo to come to the market with announcements of new investments in exciting businesses in diverse sectors. You will be seeing Funguo raising fresh capital to fund the investment programmes across targeted areas. We are in advanced stages of these pursuits," said Muchina.
Funguo's strategic plan provides the company with the framework to keep an eye on what is happening in the environment in which it invests, allowing it to adjust tactics within its shorter term plans (such as annual budgets) as needed.
"We have over the years intentionally sought to diversify the asset classes that we are invested in, and the sectors of the economy that we are exposed to; which allows us to expand our 'investee' client base," said the company's chief executive.
Most private equity funds in Kenya prefer making investments of at least Ksh 300 million and up to Ksh 1 billion. These funds have a low appetite for early stage risk, and therefore prefer investing in more mature business.
"We invest in mid-sized but growing businesses with a possibility, at the point we exit, of selling our stake to an investment house which prefers a more mature business with a larger investment amount," said Muchina.
In 2013, the company opened up its shareholding to the general public, when it became a public company.
Previously, membership to the FIL shareholders' roll required that one be a current or former employee or Director of Industrial and Commercial Development Corporation (ICDC), a government-owned development finance and investment company in Kenya, or ICDC associate companies.
Availability of top grade investment opportunities, accessing suitable capital and human capital, the firm said, were key challenges facing private equity funds in the country.
Funguo's focus on private equity type of investments has seen it appeal to a niche market of investors with an appetite for private equity risks and attendant returns.