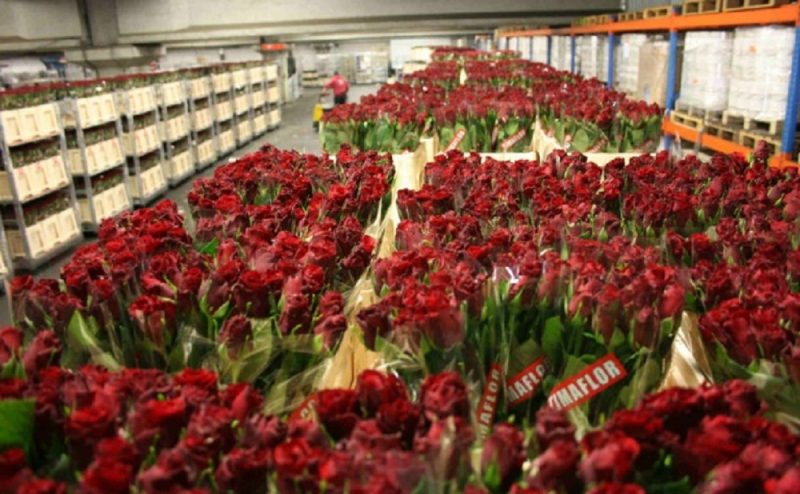 Naivasha based flower exporter Oserian Development Company (ODC) is blaming the Kenya Bureau of Standards (KEBS) over what it claims to be overzealous inspection of fertilizer at the port of Mombasa causing unnecessary delays and consequently loss of money.
In a statement to newsrooms, ODC says the new rules introduced by the regulator requiring all fertilizer imported into the country be subjected to thorough quality assessment are grinding farm operations to a near halt.
"Fertilizer suppliers are losing up to Ksh2 million daily because of the delays. Clearing of goods is also hectic and sometimes takes up to 2 months for goods to get cleared. It is bad for business because the suppliers are passing on the cost to us," said Mary Kinyua, Oserian's Director of Human Resources and Administration in the statement.
According to Mrs. Kinyua, the company is predicting a dip in yields, and increase in flower prices a scenario which she adds is likely to be replicated by other flower growers as they seek to compensate their margins making Kenyan flowers costlier at the competitive global market.
"The flower industry has been hit by bad weather, pest and disease pressure, high cost of production as a result of increased fuel cost and fluctuating markets. This bottleneck within our borders will only make things worse," added Mrs. Kinyua.
The floriculture giant has also warned that if KEBS does not iron out these kinks, it will have ripple effects to the industry and the country's economy.
"With the current trend, we are predicting low or no revenue which will lead to massive layoffs and lack of foreign earnings. The situation is serious because the government will not raise tax and this will lead to a complete shutdown of the industry," added Mr. Kinyua.
READ : 2,000 JOBLESS AS FINLAYS SHUTS FLOWER FACTORIES
Oserian's raise of concerns comes days after the Kenya Flower Council (KFC) warned of a looming crisis if the government does not address the delays.
"As much as KFC appreciates the work that KEBS is doing to ensure quality and conformity to standards, the process should be quick and facilitative to the industry. We are doing everything to support our members. We are engaging the government in order to avert a total collapse of the industry," said KFC CEO Clement Tulezi in a communique to members.
In May, President Uhuru Kenyatta appointed Deputy Chief of Staff and former Rift Valley Regional Coordinator Wanyama Musyambo to lead the fight against counterfeit.
The move seemed to pay off as former KEBS Managing Director Charles Ongwae and former Quality Assurance Director Eric Chesire and eight other members of the regulator's top management were arrested for releasing fake fertilizer suspected to contain mercury into the market.
They were later replaced in changes announced by former Industrialization Cabinet Secretary Adan Mohammed after the ten former managers were charged with murder and abuse of office.
Former KenInvest MD Moses Ikiara is now KEBS acting MD.
President Kenyatta had warned that influx of counterfeit in the Kenyan market had led to closure of local industries and loss of jobs.
SEE ALSO : UHURU PROPOSES NEW TAX REGIME FOR PETROLEUM PRODUCTS