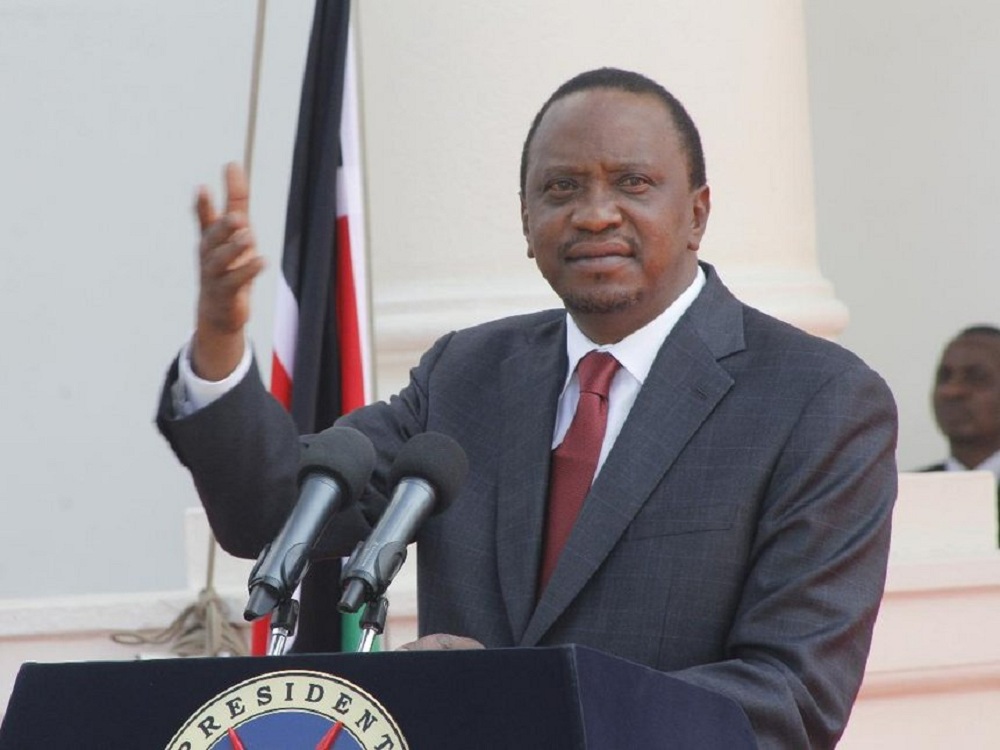 President Uhuru Kenyatta has proposed a 50% cut of the 16% VAT tax on petroleum products a day after he returned to Parliament the Finance Bill 2018, which had sought to delay its implementation by a further two years.
The President said if Parliament accepts the proposal to cut the tax to 8%, the price of petrol  will drop from Ksh 127 to Ksh 118 while diesel will drop from Ksh 115 to Ksh 107.
Uhuru justified the need to tax petroleum products, saying his administration needs the money to support the big government put in place by the 2010 Constitution as well as finance major infrastructure projects.
"Your taxes are paying for clear tangible progress," said Uhuru citing progress that has been achieved since 2013 including the construction of major roads, the Mombasa-Nairobi Standard Gauge Railway and modernisation of the Jomo Kenyatta International Airport, which has resulted in authorisation of direct flights to the United States.
However, he said the measure means the government will still not bridge the 2018/2019 budget deficit and proposed a tightening of belts as he asked MPs to approve a wide range of austerity measures across government while increasing funding to the Judiciary and agencies tasked with the war against corruption.
"But we still face a financing gap. This measure will not suffice to balance our budget, as required by law. Therefore I have also proposed wide-ranging cuts in spending as well as austerity measures across all arms of government. The cuts target less essential spending, such as hospitality, foreign and domestic travel, training and seminars, and similar categories," he said in an address to the nation from State House, Nairobi.
"These budget cuts ask of us in government that we tighten our belts. It also ensures that the sacrifices made by tax-compliant Kenyans are matched by discipline from all of us in the public service," added the President.
MPs are set to hold special sittings on Tuesday and Thursday to consider the President's memorandum as well as a supplementary budget, according to a gazette notice by National Assembly Speaker Justin Muturi.
The National Assembly can only overturn the President's proposals if it raises a two-thirds majority.
The President said it was his constitutional obligation to ensure that the Bill conformed to the best interests of Kenyans.
"As your President, I have a constitutional duty to ensure that legislative instruments presented for my signature conform to our national aspirations, fulfill government's basic obligations to our people, and are implementable," said Uhuru.
"I must make a delicate balance between short-term pain and long-term gains," he added.
He added that has consulted widely before making the proposals contained in his memorandum to MPs.
"I have spent the last few days listening to a wide section of views and it is clear that you are all troubled by the effect of rise of petrol and its impact. I have heard and understand your concerns," he said.
Uhuru said his decision to boost the war against corruption is aimed at ensuring the taxes raised by Kenyans are used prudently.
"Your taxes will be used well. I have also proposed to increase resources available to fight corruption. I have increased funding to the judiciary to speed up corruption cases, the Office of the Director of Public Prosecutions as well as the other agencies involved in investigations," he said.
READ: K24 LOSES ANOTHER TOP ANCHOR
The President also asked oil dealers to reduce the price of products without delay, the same way they implemented the hike.
"I expect them not to take advantage of Kenyans and to lower their prices without any delays," he said.