Milele FM fans were on Friday taken aback when popular presenters, Kaka Zema and Doreen Tangut Nassi, popularly known as Dee, went for each other live on air.
The two, who present the Milele Drive show, DeenaZemaonDrive, between 4pm and 8pm hurled abuses at each other with Nassi at one point hitting Zema aka Mtoto wa Mjomba with a newspaper. He was forced to leave the studio as she attempted to hurl a shoe at her as the DJ made efforts to calm their nerves.
Now the radio's management, embarrassed at the action, wants to pass off the fight as a mere publicity stunt aimed at preparing listeners for a reshuffle of presenters at the Mediamax Network-owned radio station!
Some insiders say the management was forced to implement changes in programme hosts to cover up the incident which has left Milele FM listeners not only shocked but also confused over the matter.
In the changes, Nassi aka Dee001Presenter will now present the evening show, Rhumba Oxygen, which airs between 7pm and 10pm. It was previously hosted by Titi Nagwala.
She will be replaced by comedian Jackie Nyaminde, whose alter ego is Wilbroda, who has been presenting the mid-morning show, Kazi Mpango, with Francis Luchivya.  Mwajuma Ally, famously known as Chozi la Almasi, will join Luchivya on Kazi Mpango.
As competition for audiences gets tough, radio stations, and media houses generally, are going to outrageous levels to draw attentions and the use of stunts is becoming commonplace. But critics say radio stations maybe covering up ego fights in the studios with a veil of stunts.
Following the altercation, Head of Radio Alex Mwakideu promised to investigate the matter on Monday, saying he had left DMS Place early on Friday. His co-presenter Jalang'o took to social media to urge him to sack Nassi claiming she is moneyed and egocentric. A stunt would have been backed up by some social media and radio campaign but it took the company a day to respond.
In the video, Nassi could be heard saying she has been putting up with Zema's antics since last year and that she could no longer tolerate the situation.
A senior presenter at Milele FM even called Business Today on Saturday, saying the duo had been suspended. The suspension could have been reversed to save the station from bad publicity from the studio brawl.
A while ago, Hot96 presenter Jeff Koinange called Jalang'o, then a presenter at the Royal Media Services station, stupid as they argued over the topic touching on the spate of fires in schools.
Jeff: Ujinga ni…
Jalang'o:  Hakuna kitu kama ujinga ni.
Jalang'o: No single time did we ever burn schools because we feared exams
Jeff: Because you are stupid
Jalang'o: No, don't use that word on me again. That's the last time
Jeff: (Clicks)
Jalang'o: And don't click again
Jeff: (Clicks)
Jalang'o: Jeff…
The bitter exchange went viral on social media as fans accused Jeff of being disrespectful.
Mediamax Network, however, appears to have perfected the strategy. While unveiling Betty Kyalo, who now presents K24's weekend edition, the station promised that a mysterious VIP would grace the premiere show only to emerge it was the news presenter herself who was being driven by top-of-the range limousines to DMS Place.
It is suspected that Kyalo's recent decision to feature in a raunchy video by musician Khaligraph Jones, whom she promised to host in last Friday's Weekend with Betty show but failed to do so, was also a publicity stunt.
Following the Milele FM incident, some fans are yet to be convinced the act was stage-managed and even the personnel changes as part of a face saving spin by management.
"It's no doubt that truly what happened in the Milele FM show in the evening show last Friday was very embarrassing not only to the fans, but also the management of that media station.
The management has responded by making quick changes in order to prevent such a mistake in future. Fb – DEE 001Presenter (Twitter – @DEE_RW) has been moved to a one person Rumba show that start at 8pm and her position taken by Wilbroda alongside Kaka Zema whos position at mid-morning show has been filled by Mwajuma Chozi alongside Francis Luchivya.
However, Dee and Zema started the evening show before introducing Wilbroda. As a means of cooling down the fans Dee and Zema began by making the Friday event look like it was just stage managed. But they also apologized to those whom they said might have been offended.
What many would still ask is, "If it was just jokes and/or staged managed, why were the changes necessary immediately after?" posed one Đr Bonesëťtéř on the station's Facebook page.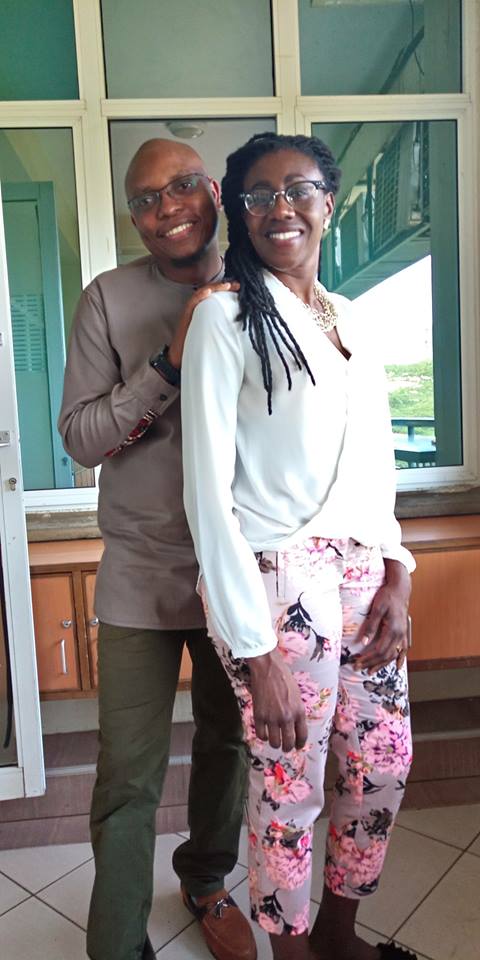 READ: OPARANYA REPLACES NANOK AS CoG CHAIR
"Dee seems to have been moved to one person's show because she's unable to cooperate with other presenters. Earlier on, Dee and Jalang'o argued in studio in a manner that rose anger among fans on social media. After the Friday embarrassing show, Jalong'o wrote on his Facebook social media account requesting the bosses to suck Dee. Therefore, it's clear that this was a wise action in order to free the station from shame, but also divert thoughts of fans about the characters of the two presenters," he added.