It has been barely a week since gambling giants SportPesa and Betin Kenya decided to close operations in Kenya.
The effect of the two companies' exodus is still fresh and gamblers feel it like a wound. The effect the companies had in their presence, however, is very evident. The continuous cry by young people ever since the government's crackdown on betting companies shows it all. They are missed already.
To the youths who were allegedly addicted to the vice, betting gave them hope and seeing these sites leave the country they believe the hope has gone too.
Gamblers are normally motivated after they see someone win big from the same practice.
This could be easily compared to the colourful announcements the betting companies make whenever they have lucky winners who have reaped big. Whenever SportPesa had a jackpot winner, the news would trend more than politics.
Seeing someone's life change because of a Sh 100 bet gives hope that gambling will pay one day. However, no one thinks of the money lost while trying to become one of the lucky individuals to reap millions from Sports betting.
During the time they have been operational in Kenya, SportPesa managed to take aboard millions of Kenyans who were gambling away billions.
SportPesa was making billions from Kenyans.
The betting company takes half of the Ksh200 billion Kenyans, mostly low-income earners, sink in betting every year. Kenyans were pumping in large amounts of money to the betting company while most of them reaped small amounts from the bets they placed.
This constantly increased the number of zeros in SportPesa's profit books year after year. By the time it was closing its Kenyan shop, the company was making at least Sh 100 billion in revenue.
At Ksh100 billion in revenue, SportPesa dims the income of KCB, Kenya's most profitable bank, at Ksh71.8 billion in 2018, but matches only 40% of Safaricom's Ksh250 billion for the year ending March 2019, a significant feat for a company started only five years ago.
Low earning Kenyans suffered the most but were always blinded by the hope betting gave them. For many of them, it is difficult to take in the news that they can no longer access SportPesa or Betin. With betting, these people had some hope that they will one day make millions out of a hundred shillings.
Out of all the millions of Kenyans who were registered and gambled on SportPesa, only a handful can proudly bang their chests and say they got the best out of the company. Gordon Ogada, Samuel Abisai and Cosmas Korir are the people who drew a large sum of money from the betting giant.
Samuel Abisai
In September 2016, SportPesa introduced the Mega jackpot which entailed correctly predicting 17 matches to win Sh 100 million. However, the possible winnings were increasing week by week as if waiting for someone to come grab it.
Samuel Abisai certainly grabbed it after almost a year and managed to reap a whopping Ksh 221 million from a mere Sh 100 bet. Abisai, who hails from Kakamega County, was living with his younger brother along Thika road when he stumbled upon this huge money.
He vowed to use part of his winnings to improve the status of his parents as well as expand his tailoring business. For him, life had changed, for good. However, for the millions who attempted the same Jackpot as Abisai's, it meant this is possible. Everyone must have thought to themselves that they would be the next winners.
The Abisai story gave hope to millions of Kenyans.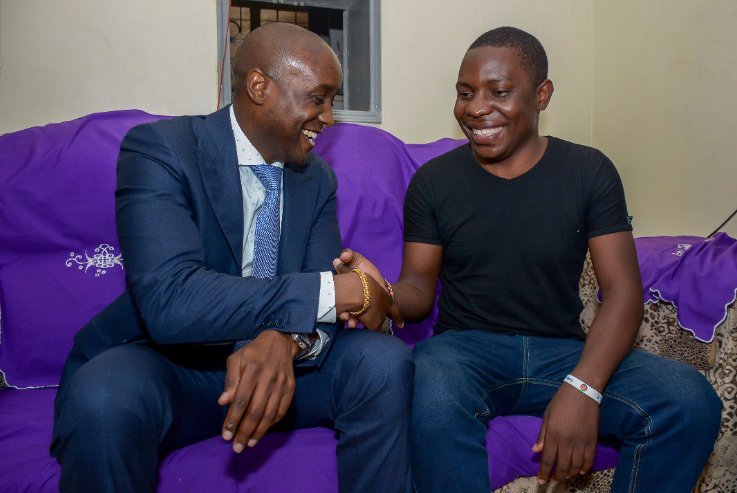 Cosmas Korir
Korir was the latest SportPesa Mega jackpot winner but also the lowest reaper among them. However, Korir was doing quite fine before winning the jackpot. He was a politician who had failed at his quest to become member of parliament for Konoin Constituency.
After bagging the money, Korir went full spending and completely changed his life around in a matter of months. He enjoyed his victory. He even threw a grand party for villagers at his Somorio home to officially open his Sh4 million house, three months after winning the jackpot.
At the party, Korir openly said that he will not stop betting as he wants to stay rich. "I'm very happy. I want to stay rich and that means I'll not stop betting. I'll also not quit my job either," Korir who, holds a masters' degree in agriculture economics and food development, said.
Villagers who saw Korir at the party were hopeful that one day they will be the ones hosting after winning the money. Most of them never actually got close to that but they did participate in sports betting.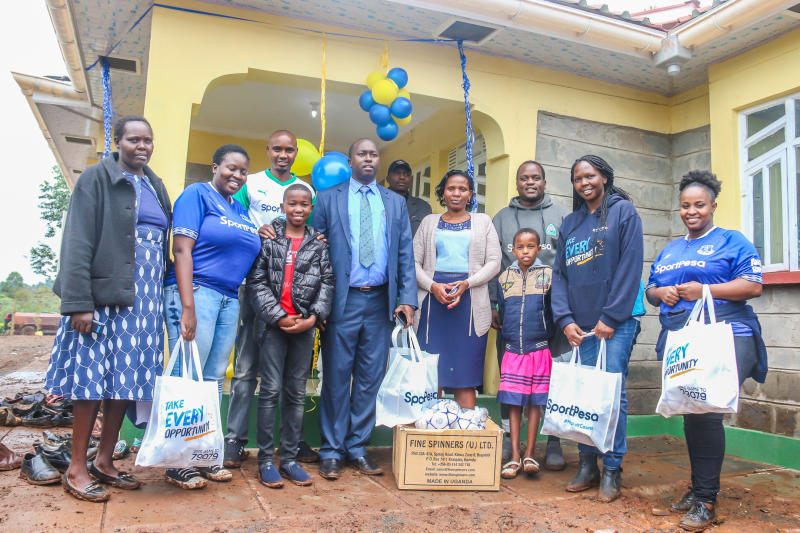 Gordon Ogada
Gordon was the biggest victor in sports betting in Kenya as he walked away with a whopping Sh 230 million. He was all over the news and was indeed happy with his winnings.
However, five months after winning the biggest jackpot in Kenya at the time, Gordon said that he was broke. Kenyans were shocked on hearing this as no one really believed that Gordon, the multimillionaire, was broke.
In a shocking revelation published by the Standard's SDE, Ogada now says that he has nothing left, and sometimes goes without a dime in his pocket.
"It's been five months since I won the money. I put virtually the whole amount into long-term investments. I don't have money just floating like many people want to believe. I am broke most of the time," Gordon said, "the many investments drained me."
No one knows if Gordon Ogada is still broke or his investments paid off but Kenyans should have picked a lesson from his experience. Winning a jackpot is all about luck but maintaining the riches has nothing to do with it.
Winning the biggest jackpot in the World does not guarantee you to be rich for the rest of your life.