Nkosana Makate's 20-year legal battle with Vodacom over the 'Please Call Me' service grabbed international headlines this week, after Makate rejected a R47 Million settlement offered by the multi-national telco.
Makate is instead seeking compensation to the tune of R10 Billion (Ksh75 billion), and has maintained that his fight will set a precedent for IP battles and employee relations all over the world.
He has received the support of several groups in South Africa, who have on multiple occasions demonstrated in support of his demand.
"'Call Me' will contribute to breaking boundaries of our law, from which future generations will reap its fruits. Already its CC (Constitutional Court) Judgment is 1 of the most quoted in our Courts.
"I will stand back now, it was a gruelling effort just to get to Judicial Review of the Vodacom CEO. All is in the hands of our Judiciary & my job is done," he wrote on May 9.
Who is the inventor of the 'Please Call Me' service?
44-year old Nkosana Makate is a former Junior Accountant at Vodacom in South Africa. He proposed the idea of the service, which allows a user to send a free text informing someone else to call them, to his employer.
He entered a verbal agreement with his bosses at the time, which was never acceded to, to receive a significant reward if the service proved viable.
The 'Please Call Me' service was launched by Vodacom in 2001 and has since been licensed in countless markets including Kenya.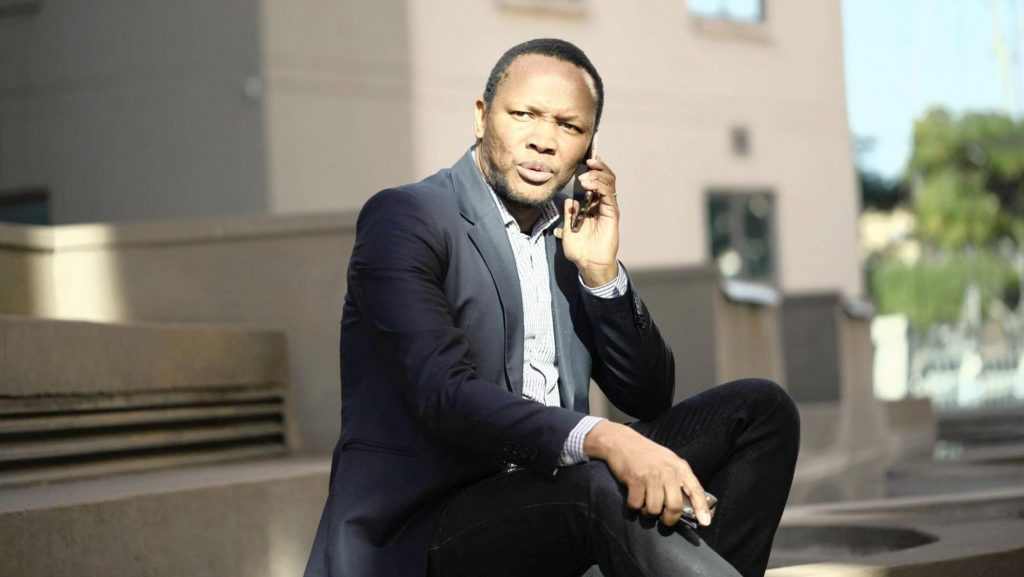 Why is he in court?
According to Makate, his attempts to be duly compensated for the innovation were futile, leading him to seek justice in Court.
He sought R500 million in 2007 to settle the case, but was rebuffed and launched a serious legal battle.
In 2014, he secured an important ruling after the South Gauteng High Court supported his claim to having originated Please Call Me. It rejected former CEO Alan Knott-Craig's claim that he had come up with the idea of the messaging service.
At the same time, however, the High Court found against Makate, holding that Geissler had not had the authority to promise Makate such compensation and that the debt would have expired (in legal terms, been prescribed) within three years.
Makate, however, appealed the case and later took it to the Constitutional Court.
It was here that he got his big win, with Justice Chris Jafta in 2017 stating in 2017 that Vodacom was bound by an agreement with Makate and must negotiate in good faith to pay him reasonable compensation.
What Next?
After the courts ruled that Vodacom had to negotiate with and pay Makate, he rejected a R47 million offer from the firm. Vodacom argued that it did not generate revenue from Please Call Me which is a free service.
Others, however, argued that the service had been licensed to other telcos and the messages often included promotional texts.
Makate has maintained his demand for R10 billion (Ksh75 Billion), accusing corporations of exploiting and misusing their workers.
Friday, May 7 was the last day of the Judicial Review of the matter. Presiding Gauteng High Court Judge Wendy Hughes is expected to soon hand down her verdict.
READ>>>>>How to protect your intellectual property from predators