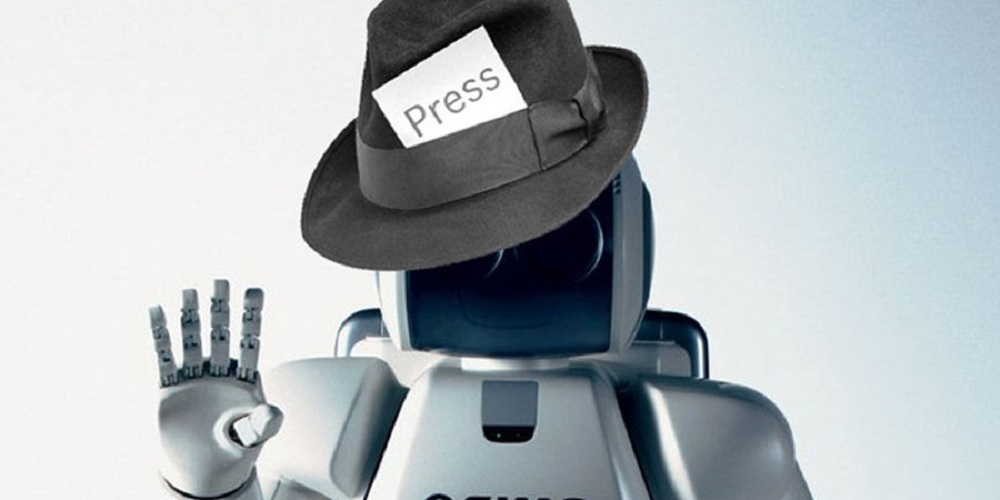 2018 will be a critical year for technology companies as they fight a rising tide of criticism about their impact on society – and on the journalism industry, a new  survey has established.
Platforms will be increasingly wary of the reputational damage that often comes with news, while many publishers will be trying to break their dependence on platforms, the survey conducted by the Reuters Institute for the Study of Journalism and University of Oxford predicts.
According to the survey findings, 2018 will also see a renewed focus on data – as the ability to collect, process, and use it effectively proves a key differentiator. Media companies will be actively moving customers from the 'anonymous to the known' so they can develop more loyal relationships and prepare for an era of more personalised services.
According to the Journalism, Media and Technology Trends and Predictions 2018 survey, whose report was released Wednesday, almost half of publishers (44%) say they are more worried about the power and influence of platforms than this time last year. Only 7% are less worried. Publishers feel more negatively towards Facebook and Snapchat than they do about Twitter and Google.
The survey, which polled 194 leading editors, CEOs, and digital leaders from various countries, including Kenya, despite this, publishers also blame themselves for their ongoing difficulties. The biggest
barriers to success, they say, are not tech platforms but internal factors (36%) such as resistance to change and inability to innovate.
Almost half of publishers (44%) see subscriptions as a very important source of digital
revenue in 2018 – more than digital display advertising (38%) and branded and sponsored
content (39%), it says.
The survey also predicts more audio in 2018 as 58% of publishers say they will be focusing on podcasts, with the same proportion looking at content for voice activated-speakers.
At the same time, almost three-quarters (72%) are planning to actively experiment with artificial intelligence (AI) to support better content recommendations and to drive greater production efficiency
(e.g. 'robo-journalism').
It quotes Ben de Pear, the Editor of UK's Channel 4 News as saying: "This is a crucial year in the battle for the future of journalism. After years of 'disruption' will the digital platforms really act on the e*******y they have created, which has brought about a devaluation in the profession of journalism and a collapse of trust in media organisations and what they report?"
More Specific Predictions
 Investigations into misinformation and the role of platforms intensify, but lead to little
concrete action in most countries beyond new rules for election-based advertising.
Facebook or Google will be regularly accused of censorship this year after protectively
removing content, which they feel might leave them open to fines.
 Fact-checking, news literacy, and transparency initiatives fail to stem the tide of
misinformation and low trust.
 Publishers force users to sign-in/register for websites and apps – as well as investing heavily
in data – to help deliver more personalised content and messaging.
 For the traditional media, we'll see a growing gap between big brands successfully
managing digital transition and the rest (that are struggling).
More publishers pivot to subscription (or other forms of reader revenue) as digital display
advertising declines in importance.
A number of publishers pivot away from video (… and back to text).
 In social media, we'll see a further move to messaging platforms and conversational
interfaces.
In Technology
Voice driven assistants emerge as the next big disrupter in technology with Amazon
strengthening its hold in the home.
AR capable phones start to unlock the possibilities of 3D and immersive mobile
storytelling.
 We'll be doing less typing on our phones this year as visual search becomes more
important.
 New smart wearables include ear buds that handle instant translation and glasses that talk
(and hear).
China and India become a key focus for digital growth with innovations around payment,
online identity, and artificial intelligence.
As predicted by last year's survey, the world witnessed downsides in technology that led to a backlash. Facebook felt the greatest heat in 2017 after it emerged that more than 120m Americans could have seen divisive social and political messages posted by Russia during the recent presidential election.
"Without proper checks, it seems that a foreign power was able to use fake accounts to buy $100,000 worth of political advertising in an attempt to influence a key election," the report says.
It adds that more widely Facebook's engagement driven algorithm stands accused of pushing misinformation, propaganda, and polarising content into its news feed from Germany to Kenya to Myanmar.
"In less than a year, Mark Zuckerberg has gone from being viewed as a tech genius with presidential ambitions to an under-pressure CEO of a company being investigated by governments around the world. The fall out will continue through this year and beyond," it says.
Read the full report on this link: Journalism, Media and Technology Trends and Predictions 2018 Newman.