Thomas Mong'are Masaki has been appointed Eveready East Africa's new Acting Managing Director, following the exit of Margaret Odhiambo after three years at the helm.
Masaki joins the loss-making battery manufacturer from Sameer Group, where he was the Finance Manager. He will perform as Acting MD pending the appointment of a substantive Managing Director by the board.
Odhiambo was one of only seven female CEOs running Nairobi Securities Exchange (NSE)-listed firms. Eveready credited her with playing an integral part in their turnaround plan by successfully implementing Phase I of its 2018/2022 strategy.
"In her tenure, the company has recorded tremendous organic growth in new growth drivers, and through it, achieved consistent year on year improvement in the company's bottom-line position," a statement from the board read in part.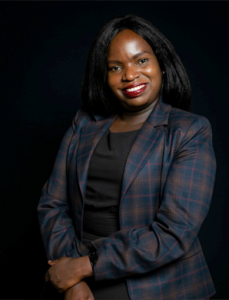 Masaki is the holder of a Bachelors' Degree from Moi University in Technology and Management. He has experience spanning over 19 years in key corporate finance roles.
At Sameer – an agriculture, finance and manufacturing conglomerate with an annual turnover of over Ksh197 billion, he was responsible for the firm's financial health – undertaking strategic financial planning and reporting to shareholders.
He has previously worked for Manrik Group, Twiga Chemical Industries Limited, Industrial Promotion Services (IPS) and Jinadasa Group (Sri Lanka).
He has served on various boards including Yana Oil and Aristocrats Concrete.
Eveready highlighted his "long-standing record of initiative and innovation, developed and executed strategies".
Masaki will have the massive task of steering the firm in the latest phase of its recovery strategy. The firm issued a profit warning early this year, emphasizing the tough operating environment.