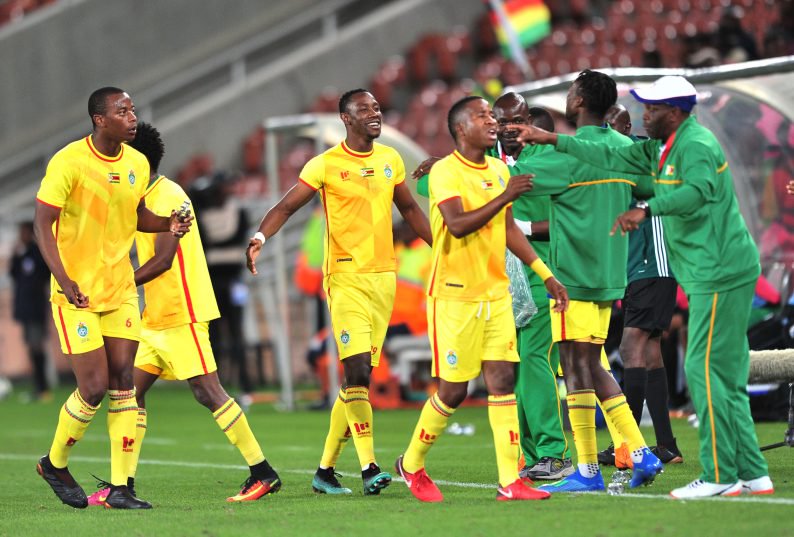 DRC Congo is currently facing match fixing allegations after a Madagascan newspaper claimed that Zimbabwe threw their final Africa Cup of Nations (AFCON) pool match to allow DR Congo a path in the Last 16 of the competition.
The report claims that goalkeeper Elvis Chipezeze' who plays in the PSL for Baroka FC' was promised payment to allow DR Congo to score the goals they needed to earn a second round meeting with Madagascar as one of the four best third-placed teams in the competition.
If these rumours are proven to be true and both DRC and Zimbabwe are found guilty of the allegations then Kenya will make it to the last 16. However, if only DRC are found guilty of the allegations then Zimbabwe will be awarded a 3-0 win in the match which will see them proceed to the last 16.
The authenticity of the allegations are however questionable because Madagascar is poised to play against DRC. Seeing that the allegations originated from a Madagascar newspaper, there is a possibility that it is a plot to distract DRC before their clash with the Barea.
DR Congo needed a big win over Zimbabwe to stand a chance of advancing to the next stage but came into the game on the back of defeats to Uganda and hosts Egypt' both by 2-0 scorelines.
Zimbabwe' by contrast' had performed reasonably well in a narrow 1-0 loss to the Egyptians and a 1-1 draw with Uganda' where they should have won but for a horror miss from striker Knowledge Musona.
However, the red flags in this report make it unlikely for either DRC or Zimbabwe to be found guilty of match fixing. The report claims that TP Mazembe owner Moise Katumbi was seen at the Zimbabwe hotel ahead of the game. But this was the same hotel that the DR Congo team was staying at and therefore his presence is easily explained.
It is also claimed that an Egyptian bank red flagged a supposed payment into the bank account of Chipezeze' but it is unclear why a bank in that country would be involved in a transaction between DR Congo/Europe and Zimbabwe/South Africa.
Prior to the match' Chipezeze was never going to be involved in the game' but was only in the team once Edmore Sibanda was injured in the warm-up. The allegations are strong but the authenticity is highly questionable.
Following the allegations, the head of DRC's football federation and the owner of TP Mazembe Moise Katumbi wrote to CAF inquiring that investigations be conducted concerning the matter.
Following allegations from Madagascar media that TP Mazembe president Moise Katumbi paid off a Zimbabwe goalkeeper to concede goals during their tie vs DR Congo, he has sent out a strongly-worded letter to CAF.

• Investigate the matter
• Clear his name
• To sue for defamation pic.twitter.com/OW7hI46FFv

— Usher Komugisha (@UsherKomugisha) July 4, 2019