A bill before Parliament is proposing to make sales of alcohol in packages of less than 750ml illegal.
The Alcoholic Drinks Control (Amendment) Bill wants the minimum permitted alcohol package size increased from the current 250ml.
According to Wundanyi MP Danson Mwakuwona who sponsored the bill, it is meant "to deal with the menace of excessive drinking occasioned by the sale of very low quantities of alcoholic drinks making it accessible to youths."
At the moment, several leading alcohol brands are available in 250ml bottles, commonly referred to as 'quarters'.
Made by manufacturers targeting low-income segments, quarters are preferred by many drinkers for their affordability.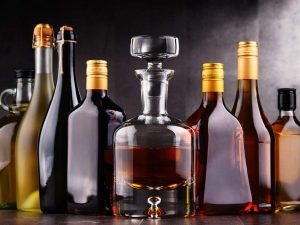 For between Ksh90 and Ksh200, one can purchase well-known vodka, whiskey, rum and brandy brands packaged in 250ml bottles.
As these are standardized products with approval from necessary regulators, they are also considered safer compared to various illicit brews which are much cheaper.
Mwakuwona's bill would also affect leading beer brands, many of which are packaged in 350ml bottles.
In addition, the bill seeks to ban the sale of alcohol in sachets of any kind.
It further notes that distilled alcoholic drinks including chang'aa, a traditional brew, shall only be manufactured, packed, sold or distributed in glass or PET (polyethylene terephthalate) bottles or metallic containers.
The bill proposes a fine of Ksh50,000 or a six-month jail sentence for anyone found contravening the rules.
Mwakuwona's bill also includes an environmental aspect, proposing the provision of deposit refunds for the
purchase of alcoholic drinks in glass bottles.
"This is in order to encourage recycling of glass bottles and also to reduce environmental pollution by providing an economic incentive," the bill reads in part.