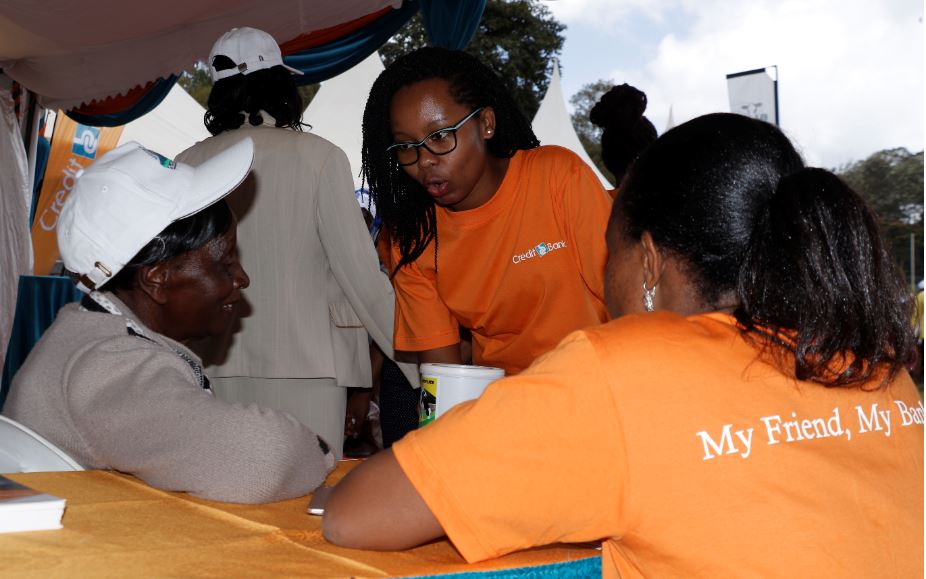 Credit Bank will next month open a new branch in Eldoret town targeting the Small and Medium Enterprises (SMEs) and the agricultural sector.
It says the growth of business in and around Eldoret town has seen the need to expand increase opportunities for entrepreneurs in the region.
"Remaining focused to our mission is what has made Credit Bank realise growth," says Pamela Mutembei, Head of Business Banking. The bank, which is soon opening a larger office at KVDA Plaza, Eldoret, is a testament to this focus, she says, adding that, "as a bank, we remain committed to impacting the economy in which we operate in through working together with SMEs."
The move to KVDA Plaza along Oloo Street provides a central and accessible location to existing customers as well as potential customers. This has been necessitated by growth, which stems from businesses we have worked with.
Over the years, the bank says it has established financial solutions that are bespoke to businesses in the area. "This is what we do as a Bank. We listen to your business's needs and provide you with a financial solution suited to your challenge," Pamela notes. This has allowed the bank to build relationships with business, primarily those in the agricultural sector, in Eldoret.
"With the new branch opening, Credit Bank will endeavour to provide customised financial solutions that suit SMEs," says Mutembei. One of the focus areas for the bank at the new expanded Branch, opening on 1st April 2019, will be to gear up support to the agricultural sector. As the predominant economic activity in Uasin Gishu County, this will enable the bank to be of greater service to entrepreneurs in the area.
The agricultural sector consists of a value chain that integrates both vertically and horizontally providing immense growth opportunities for stakeholders. Credit Bank is not looking just at the farmer but everyone along the value chain that contributes positively to it. This includes working with suppliers of farming inputs, the farmers themselves, buyers of outputs and those involved in value addition of farm products.
The bank says has over the years managed to carve out a niche for itself in Trade Finance which allows for extensive linkages in the export market that will be of benefit to producers in the region. Our financing solutions will also be geared towards enabling farmers in the area acquire farm machinery. Mechanisation of agriculture lowers cost of production for the farmers thereby increasing their margins each season.
Credit Bank, through the Entrepreneurs Hub has established market linkages that will be of benefit to the entrepreneurs in the region. The Entrepreneurs Hub will be an avenue for entrepreneurs in the region to establish networks that can be beneficial to them. eHub is a platform that will give one the opportunity to learn, grow and engage in various aspects of their business. The platform will bring experts on board that will positively contribute to the agricultural sector's value chain.
"We are definitely excited to be opening the new branch come April. We look forward to continue working with our customers that have enabled us to grow as well as to working with new customers who can come and discover a friend they can bank on," says Ms Mutembei.