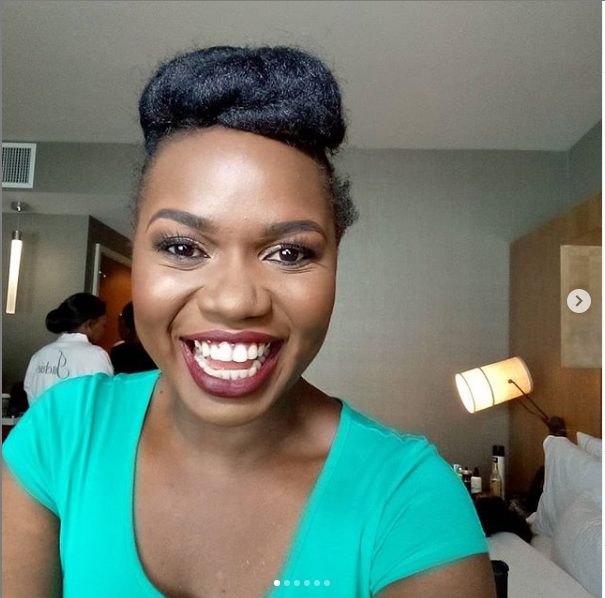 Fresh from winning the prestigious International Centre for Journalists (IFCJ) Micheal Eliott Award, Citizen TV's Human Interest and Features reporter Dorcas Wangira has been poached by British publication The Economist barely one year after she joined Royal Media Services (RMS) from Standard Group.
On Tuesday, Wangira broke the news to her fans that she has already left for London capping off what has been a stellar journalism career characterised by hard work blended with excellent story telling technique.
5 years ago,I was an intern for the first time at the Standard Group .At first it scared and challenged me.But now I am delighted to relive that experience at The Economist in London as the African proverb says "to be reminded even if I already know."

— Dorcas O! Wangira (@DeWangira) May 28, 2019
Wangira,a Moi University alumni who started out as a juniour reporter for popular youth magazine The Insyder trounced 217 other applicants to be named winner of the Micheal Eliott Award on April 18, 2019 for her story The App and The Cut which aired on KTN News in June 2018.
With @ONECampaign & the Elliott family, we're thrilled to name Dorcas Wangira (@DeWangira) the winner of the 2019 Michael Elliott Award. The honor goes to an emerging journalist covering Africa who tells important stories through quality reporting. https://t.co/p9oo3ZpzhD #FGM pic.twitter.com/JzGo1cdftF

— International Center for Journalists (@ICFJ) April 28, 2019
After a six months stint at The Insyder, Wangira spent another 7 months at the Communications Comission of Kenya before landing an internship opportunity at The Standard Group which gave her a platform to showcase her talent, after completing the 11 month internship, Wangira was hired as a correspondent covering Western Kenya.
In her new role, Wangira lasted two years and seven months before leaving the organisation in June 2017 opting to be a freelance journalist instead.
Her work however would endear her to Citizen TV's new editorial bosses Joe Ageyo and Linus Kaikai who enlisted her services as they were building a new team during the famed Kenya Media Transfer Window.
A report she did for Citizen TV on April 21, 2019 dubbed Beads by Breath which told the story of how beads are used to diagnose pneumonia in Turkana earned her plaudits which was a sign of bigger things to come.
Speaking after the latest development, Wangira said that she is delighted to have morphed from a budding journalist to the accomplished storyteller she is at the moment.
"There is no better time to be a woman, a Kenyan and a storyteller than now. I am simply an instrument in God's hands. Like John Wesley "If thou art constrained to bless the instrument,give God the glory."