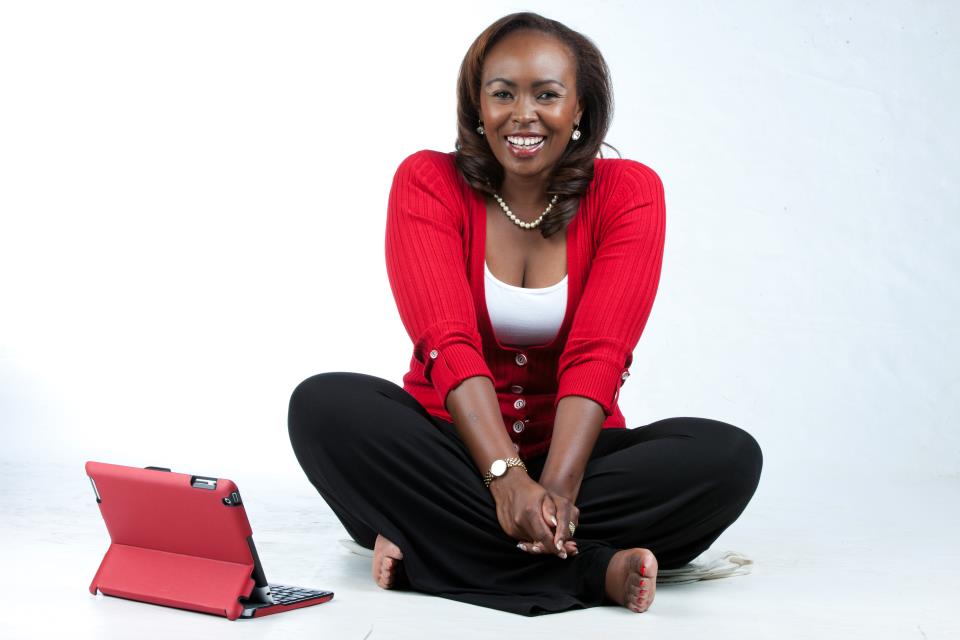 Radio Africa Group Chief Operating Officer Caroline Mutoko is among investors on the spotlight after buyers complained to the Consumer Federation of Kenya (COFEK) that they lost millions of shillings in land buying deals through a company in which she is a board member.
COFEK says it has received numerous complaints regarding PRC, a company styling itself as selling land with "exaggerated" projected earnings in green-houses. One of the buyers who reported the case to the consumer lobby said he had lost Ksh 167,000 after buying three plots and three greenhouses investing in Aberdare-3 more than one year ago.
Ms Mutoko, a former K**s 100 FM radio breakfast show host, is listed by COFEK as a Member of the Finance, Strategy & Investment Board Committee at PRC.
According to COFEK, nearly all complainants cite the company, like many other property firms, adversely on over-delayed and, in many cases, refusal to grant refunds – following breach. The company became famous when it advertised on the popular week-day morning shows on Classic 105 FM and NTV's Churchill Show programme.
The Churchill show is run by Daniel Ndambuki (Mwalimu Churchill), who co-hosts the Classic FM morning shows with celebrity presenter Maina Kageni.
Here is the complaint filed by the buyer who invested Ksh 1.647 million with a promise that it would earn Ksh 250,000 per greenhouse every six months. He has chasing the money for more than one year despite accruing loan financing.
"Last year I heard an advertisement through Maina Kageni Classic FM show to buy plots and greenhouse at Aberdare-3. I reached out to them and after doing research of the firm, I was comfortable enough to buy 3 plots and 3 greenhouses investing in a total of Sh1,647,000.
The promise was to earn 250,000 for half year per greenhouse. Six months later, we were expecting the first pay and they had not started. No title. I requested for a refund because the contract was breached and they started taking me round in circles with funny excuses like they were being audited.
It has been 1 year of painfully paying for a loan which am struggling with yet the company is existing and making profits. It is painful to see the CEO of that company do (sic) a weeding of 1 million dollars while my refund cannot be paid. Who can help me get justice. Am really desperate."
A tweet to PRC (@prcreality), Ndambuki and Kageni has not been answered while calls to PRC automated lines, as indicated on their website, go unanswered, according to COFEK.
Other PRC board of directors, as per its website, are Brian G. Ngunyi (Chairman); Caroline J. Waiyaki – Head of the HR & Legal Board Committee; David Mugun (Member of the Audit & Risk Board Committee), Dr Fred Ogola (Head of the Finance, Strategy & Investment Board Committee), Ronnie Gacari (Member of the HR and Legal Board Committee and Steve Lugalia (Head of the Audit & Risk Board Committee).
Lugalia is a former Institute of Certified Public Accountants of Kenya (ICPAK) chairman.
"COFEK will continue reviewing other complaints and thereafter write to PRC to show cause why a c**********n suit should not be commenced against the company," the watchdog said on its website.
Kenyans have previously been duped with lucrative deals advertised in the media. Early this year, 7,000 buyers who had cumulatively paid millions of shillings to Bishop David Ngari, chairman of Ekeza Sacco and Gakuyo Real estate firm to benefit from housing scheme in Murang'a were left in distress when they went for a meeting only to find none of homes was ready. The meeting ended in disarray.
One was required to deposit a minimum of Ksh 10,000 as booking fee before they could start saving with the sacco under a scheme christened Gakuyo Zero Deposit (G zero D) programme. However, Ngari told The Standard everything was being done above board putting the cumulative savings at over Sh3 billion.
The buyers had Sh100 million as booking fees alone, an amount Ngari described as too small for his interest as it would be "stooping too low".
"I will deliver the houses as promised since the crushers have finally been installed," said the preacher-turned-business mogul who founded Thika Calvary Chosen Centre, a church, in 2001.
Ngari said his firm, Gakuyo Real Estate, had acquired several parcels of land in Nanyuki, Kiambu, Kajiado and Machakos.
NEXT READ:
Don't be conned – follow these simple steps when buying land
In another scam, home buyers lost Ksh 500 million to Simple Homes, a sham company that had packaged itself as a developer and a commission agency, selling homes on behalf of other builders.
The company ceased operations and the directors fled to Malindi, where they were found living at large. One of the faces of the company, beauty queen Lilian Wangui alias Kui Lukwaro converted into Islam to disguise herself. She took the name Maryam Wangui.
Simple Homes was associated with Argwings Kodhek, formerly known as Yasin Bakr. He had been involved in similar scams in Kenya and the UK, which led to his deportation.