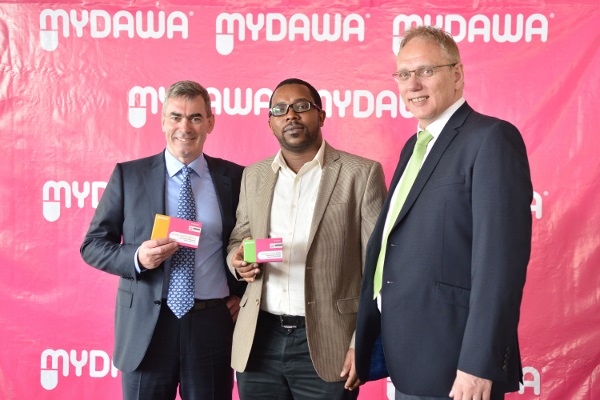 MYDAWA, a revolutionary e-health solution developed in Kenya, was officially launched into the Kenyan market on Tuesday 28th March. The service enables consumers to purchase healthcare, fitness and wellness products through mobile phones.
The platform, a first of its kind globally, offers a convenient and secure way to purchase authentic products. The service has the backing of Ion, an Irish private equity firm that has committed an initial Ksh500 million ($ 5 million) to the business.
"We have a vision to bridge the gaps between healthcare providers (i.e. drug manufacturers, doctors, pharmacists, Insurers) and consumers. As a health and wellness brand, we are committed to offering the best products, through our platform," said MyDawa founder Neil O'Leary.
MYDAWA products are secured by a personalized authentication service verifies authenticity of products for free.
Speaking during the launch, Pharmacy Poisons Board (PPB) Deputy Director Product Evaluation and Registration Directorate, Dr Dominic Kariuki, commended the MYDAWA team for the innovation, saying it will bolster the adoption of e-health solutions in Kenya.
"We have been looking at ways we can support the private sector to develop innovative ideas and technology solutions that will improve the quality of life and deliver effective services for Kenyans," he said.
Neil O'Leary said the service will enable consumers get quality drugs at affordable prices while eliminating some of the challenges experienced in the pharmaceutical supply chain.
MYDAWA will initially be available in Nairobi but will expand through the rest of the country later in the year. MYDAWA is also expected to expand its services to other countries as well as it is a digital solution to a global challenge.
Consumers can access the platform online on www.MYDAWA.com or via the MYDAWA app, where they can purchase health care products or prescription drugs by uploading the prescription onto the platform. Payments are made via mobile money and the products are then delivered to a pharmacy of their convenience.
[crp]