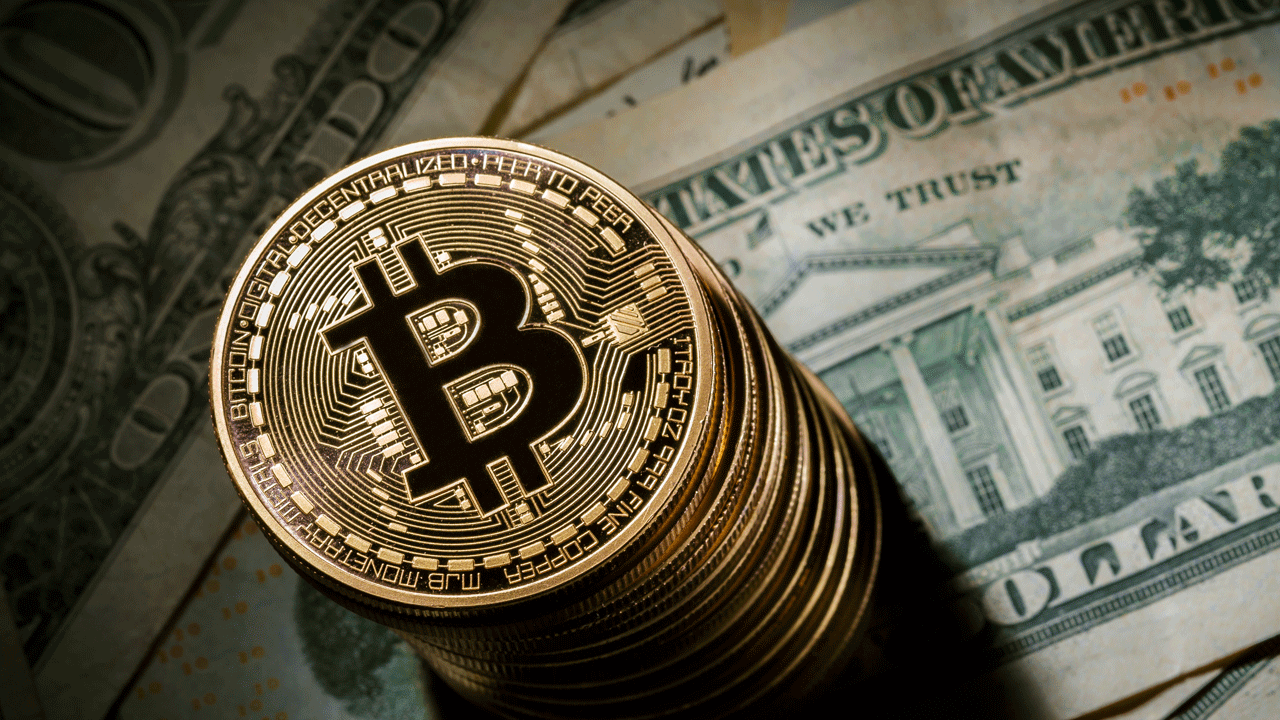 [dropcap]T[/dropcap]he recent steady rise in the price of decentralized digital currency bitcoin has attracted the attention of many aggressive money minded Kenyans. Already, tens of millions are already in the business globally in pursuit of big profits and Kenyans are taking to it in droves.
A recent research by Citibank reveals that Kenya is among the few countries in the world with the highest per capita holding of bitcoin after Russia, New Zealand, Nigeria and Ukraine.
 What is Bitcoin?
The Oxford dictionary defines Bitcoin as a type of digital currency in which encryption techniques are used to regulate the generation of units of currency and verify the transfer of funds, operating independently of a central bank. Invented in 2009 by unknown group of people operating under the name Satoshi Nakamoto, the network was designed to ensure a direct transaction without any intermediary between the users through a verified network.
Unlike normal paper currencies, Bitcoin is virtual; it doesn't exist in notes or coins. The regulation of the generation of Bitcoin, as well as verification of transfers, is done through encryption, rather than through a regulatory authority like a central bank. This encryption is what gives Bitcoin the name "cryptocurrency".
Bitcoin has found support from rather high places, starting with the IMF, an international organisation that was created for the purpose of standardising global financial relations and exchange rates.
RELATED ARTICLES
In December last year, the Central Bank of Kenya distanced itself from any form of cryptocurrency trade saying that such businesses lacked centralized protection. The bank, therefore, rendered cryptocurrencies as 'not legal tender in Kenya.'
Because digital currencies aren't legal tender, no protection exists should "the platform that exchanges or holds the virtual currency" fail or go out of business, CBK said.
"Domestic and international money transfer services in Kenya are regulated by the Central Bank of Kenya Act and other legislation," said CBK Governor Patrick Njoroge. "In this regard, no entity is currently licensed to offer money remittance services and products in Kenya using virtual currency, such as Bitcoin."
The bank did not ban bitcoin trade in Kenya, rather it just distanced itself from any sort of blame should anything arise from the deals.
Too good to ignore, the fast rise in the cryptocurrency market still stirs both excitement and suspicion in equal measure. There are those who see this as a beginning of a new internet economy that heads them to money kingdom while others are convinced the trap is set for a fresh "pump-and-dump" scheme.
The big question therefore is, is Bitcoin a scam or will investing in it give you value for your money? According to cryptocurrency advisers, Bitcoin is not just about money, it is also about technology that can disrupt almost everything that we do.
They say the only reason why central bank would be opposed to Bitcoin is because of the block-chain technology that underpins cryptocurrency and removes all kinds of human intervention.
With block-chain, the field of trade in cryptocurrency is level. That is, you don't have to own a bank account, no transaction fees and no need for real names. One's Bitcoins are stored either in the cloud or on a computer in a digital wallet. From this wallet, users can use their Bitcoins to pay for products, or send and receive more of the currency.
Like for other investments, there is no good returns without an accompanying element of risk. This is well understood by investors with little shock though it leaves starters with a burning concern on whether buying Bitcoin for sale at a later date will give them value for their money.
Millions of bitcoins in circulation
According to a Business Insider an article published on July 2017, the value of the cryptocurrency rose by nearly 900 per cent over the last two years. What once cost a consumer or investor around $255 (Sh26,300) per Bitcoin will now set you back around $2,500 (Sh258,000).
As of 9th October, the value of a Bitcoin had gone up to $4,571 (Sh472,000). On September 2, the cryptocurrency hit a record high of $5,013 (Sh518,000) before falling sharply to below $3,000 (Sh310,000) over the next two weeks.
In general, Bitcoin is up about 17,000 per cent since 2013. If this is anything to go by, it would be sufficient enough to conclude that the currency appears to make sense on the surface of it. Estimates by Forbes magazine indicate that there are currently about 16.5 million Bitcoins in circulation, representing $71 billion (Sh7.3 trillion).
However, it is also estimated that some 25 per cent of all Bitcoin mined are lost forever, either because of improperly generated wallets, lost keys, discarded hard drives or carelessness, noted the magazine.
What then does this mean? For starters, it limits the total possible supply of Bitcoin that can be owned. This means that if the demand continues to increase, the price must go up.
Business Insider added that: "The fact that the dollar's monetary base can be expanded infinitely and Bitcoin is limited provides the belief to some investors that Bitcoin could be a better means to preserve and grow wealth over time." But the currency is very volatile, and the fact that few people know why this is the case may be reason enough for caution.
Other than the Central bank of Kenya disowning the trade, China has also banned all Bitcoin-related activities on suspicion that the cryptocurrency is being used for money laundering and online crime. The key challenge paused by Bitcoin investment therefore is that in the event that the cryptocurrency market closes or collapses, investors are likely to lose their money without any legal redress.
However, analysts have countered all these arguments and stated that "the only way to shut down Bitcoin would be to shut down the internet".