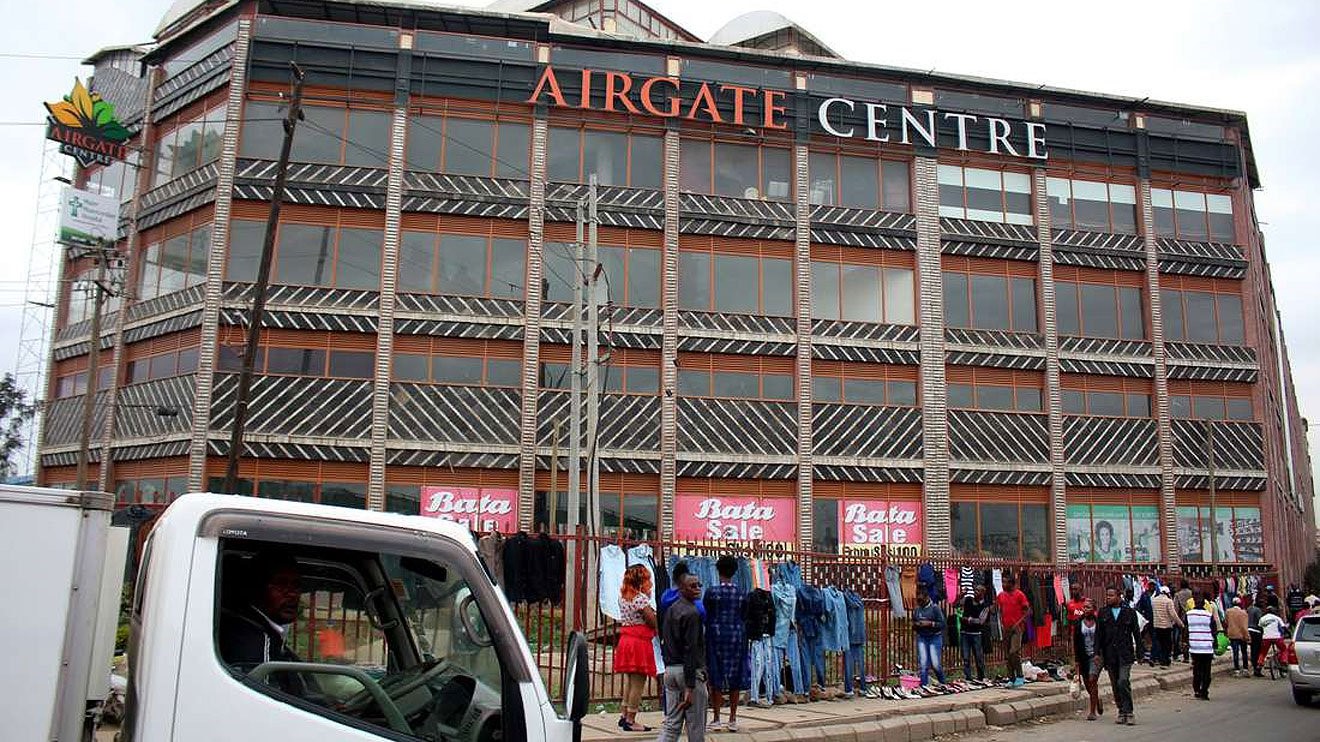 Owners of AirGate Mall, formerly known as TajMall in Embakasi, have been given up to the end of August to remove the i*****l structure before its demolished at their cost. The Multi-Sectoral Committee on Unsafe Structures Chairman Moses A Nyakiongora, the mall situated at the North Airport Road, at the junction of Outering Road, encroaches on the road reserve.
"This mall is hindering the continuance of the construction of Outering Road, and is built contrary to the Physical Planning Act (CAP 286) Way Leave Act (CAP 292) and any other written laws of the Country Laws of Kenya," said a statement  by the committee.
The came a day after Ramesh Gorasia, the managing director of Airgate Mall, dared the Government to demolish the property.  Speaking on Thursday after receiving an unstamped notice of demolition.
READ: AIR HOSTESS BUMPY ROAD TO OWNING A HOUSE
But the trader vowed to defy the notice, saying the National Land Commission had cleared the mall. "I will not remove the structure," he said. "NLC and the Kenya Urban Roads Authority (KURA) have been asking me to demolish it for five years."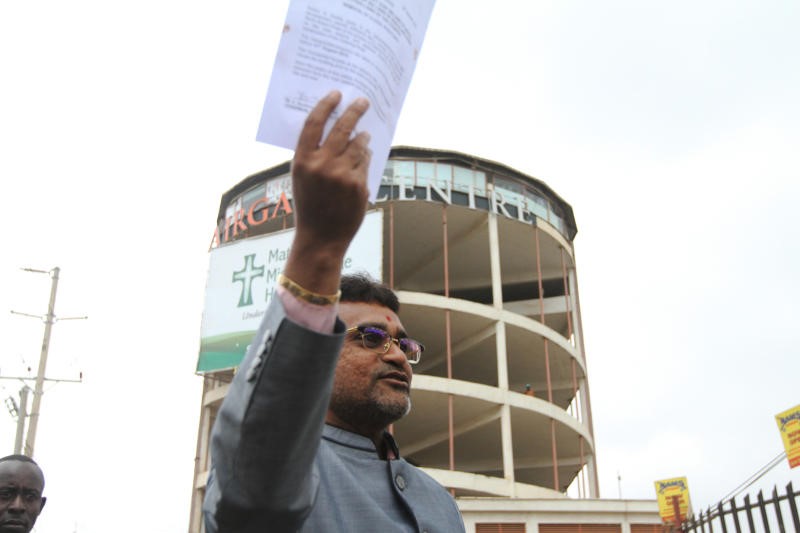 The authority had in June 14, 2013 made an application to NLC requesting a review of the land on which the mall was constructed, arguing that it was a road reserve. However, NLC wrote a report confirming that the land on which the mall stood was legally acquired.
SEE ALSO: WHY AFRICA'S RICHEST PREFER BUYING PROPERTY IN KENYA
The statement from Multi-Sectoral Committee directed the occupants and tenants of AirGate Mall to immediately vacate the building prior to the expiry of the notice as it will be demolished or removed from the road reserve.
More properties are expected to be demolished in the next two months.
Property investors in Nairobi and its environs are counting their losses with assets worth billions of shillings being brought down as the government asserts its resolve to recover riparian land as well as road reserves.
Nairobi Governor Mike Sonko reiterated his commitment to recover waterways, road reserves and riparian land and that he supports the on-going demolitions.
READ: BOB COLLYMORE: WE DON'T FORCE KENYANS TO USE SAFARICOM
He has however said that the law should not be applied selectively and that he is ready to lead by example, adding that even his own property in Buru Buru, which has been built on a road reserve, will also be brought down.
The demolitions are being conducted by a multi task-force agency comprising of NEMA, KURA and the Nairobi County Government.