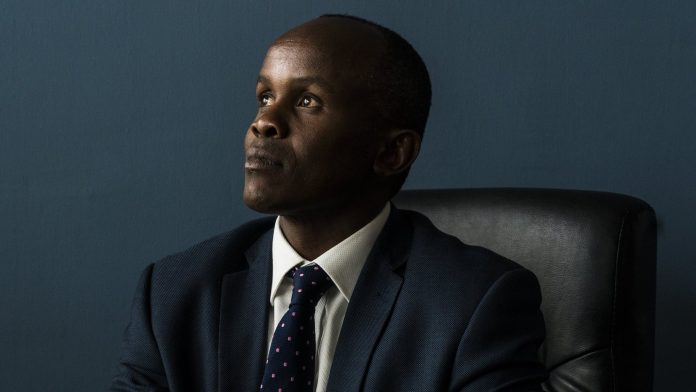 Centum Investment Company Plc stock fell 8.86% on Thursday, November 11 to close at Ksh15.95 at the Nairobi Securities Exchange (NSE) – a day after a letter purportedly authored by disgruntled ex-employees was widely circulated slamming CEO James Mworia over alleged mismanagement and unsustainable debt, further demanding a "r*****l change in leadership and business strategy".
Investors are jittery with a battle seemingly looming for control of the company whose founding chairman and largest individual shareholder, Chris Kirubi, p*********y in June 2021. Reports from platforms including Pulse Live claim the letter is an early salvo in a co-ordinated a****k launched by "a number of wheeler-dealers" looking to oust Mworia and take control of the company's assets.
The letter tearing into Mworia and Centum's business models had been shared by widely-followed bloggers including Cyprian Nyakundi and Robert Alai. Those behind it only identified themselves as former Centum employees.
Centum has interests in Real Estate, Private Equity (PE), Development and Marketable Securities. Primarily, the letter poked holes in the management, business and operating models of its Real Estate and Private Equity ventures.
Management was accused of paying themselves hefty bonuses at the expense of the business and shareholders.
The letter alleged that the management was undertaking a subtle asset-stripping strategy, citing the use of proceeds from PE exits in recent years including UAP and Almasi. It claimed that the funds were primarily spent on an allegedly over-valued real estate portfolio, management bonuses and ventures such as Amu Power whose Lamu coal plant project stalled amid legal and regulatory battles.
On November 1, Centum announced plans to acquire 3 undisclosed Kenyan companies and 2 more East African firms, in a plan to expand its PE portfolio. The letter claimed the announcement was "a hoax".
It further claimed that land and real estate holdings on Centum's books were over-valued on purpose, with auditors alleged to be in on the scheme. They described real estate debt as as "the real hole in the business", claiming the over-valuation was a ploy to maintain debt covenants with banks and retail investors.
Mworia had revealed in September that the firm was weighing up the sale of all or part of its real estate subsidiary, Centum RE. The subsidiary was valued at Ksh16.6 Billion for the year ended March.
"We are open to selling part or all of our stake in Centum RE. We are doing this to rebalance our portfolio which is currently concentrated in real estate. The money raised will be reinvested in marketable securities (stocks and bonds) and private equity to reach our allocation target in these two segments,"  he stated at the time.