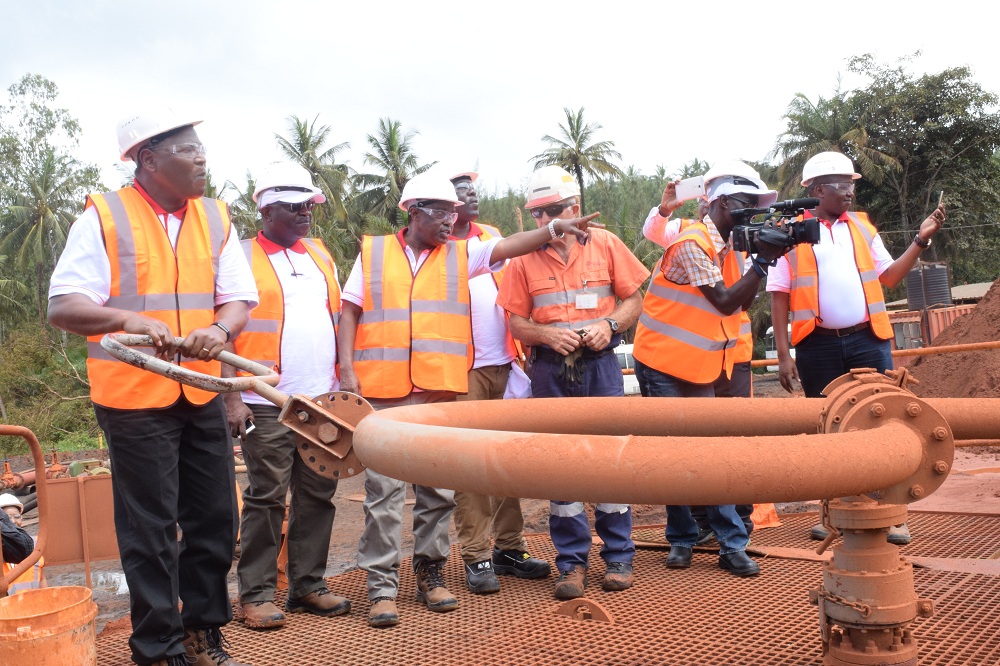 Kenya's largest mining project has begun transforming the socio-economic status of Kwale residents in less than five years since it was initiated, says the Vision 2030 Delivery Board.
The Kwale Project-run by Australian mining firm, Base Titanium Limited has so far created a total of 3,400 jobs. Out of these 3,400 jobs, 624 are direct jobs with 96% of employees under this category being Kenyan citizens.
For every direct job created at the mine, it is supporting 4.3 million jobs in the wider economy. Kwale residents account for 64 percent of the total direct jobs created.
"With a focus on prioritizing local employment and a significant community development programme, we see the mining industry creating numerous employment opportunities and helping alleviate poverty," said Vision 2030 Delivery Board Chairman, Dr James Mwangi.
He spoke to journalists during a Vision 2030 Delivery Board tour of the Base Titanium Kwale mining sites.
Over the last three years number of Kwale residents working for the company rose  from 135 in February 2014 to 409 as at June 2017.
Similarly, number of expatriates has reduced by close to 50% from 63 in February 2014 to 32 as at June 2017.
Number of expatriates employed at the firm now stands at 3% as more priority is given to locals, representing two-thirds of the total workforce.
A 2016 independent assessment by Ernst and Young showed the Base Titanium operations supported 1,400 indirect jobs in the supply chain through purchase of goods and services in the country.
A further 1,360 jobs have been supported through induced economic activity, mainly consumer spending due to direct and indirect employment.
Base Titanium made a direct contribution of Kshs 7.6 Billion to Kenya's GDP in the 2016/2017 financial year and another Kshs 3.4 Billion through indirect and induced economic activity.
Over the expected life of Kwale mine, direct, indirect and induced contribution to GDP is projected to reach Kshs 100 Billion.
"The full implementation of the Project will make a significant contribution to the long-term development of Kenya under Vision 2030 particularly in the mining sector and to the economic empowerment of Kenyans," said Vision 2030 Delivery Secretariat, Director General, Dr. Julius Muia.
Community programmes initiated by Base Titanium focus primarily on livelihood development, community infrastructure, health and scholarships to ensure mutual flow of benefits between Base Titanium and local community
More than 800 cotton farmers have been trained, given initial inputs and linked to viable markets. This programme supports government's efforts towards revitalising the cotton value chain, a significant contributor to aspirations of Vision 2030.
"Poultry farming, growing of potatoes, sorghum, maize and cowpeas have been implemented through field trials and are now at commercialization phase through training programmes about inputs, soil fertility and pest control to boost yields and profits," said Base Titanium General Manager, Joe Schwarz.
Boreholes, education and health facilities have been developed by the firm since 2013 to the tune of Kshs 315 million. The Magaoni health center for instance, serves 4,000 residents with an average of 50 patients daily.
Other projects by the firm include the Kwale blood bank in Msambweni which will be the first blood bank outside an urban center in the country.