Former Tusker Project Fame (TPF) star, Alvan Gatitu, has landed a radio job at Trace FM.
He is set to start his job on Monday, February 1st. His show will air every Monday to Friday from 6am to 10am.
Sharing photos of his new office at Trace FM, the artist appeared excited as he sat down and got comfortable, ready to begin entertaining his listeners.
Last year, Kenyans of goodwill came to the rescue of the singer and internet sensation after he revealed that he had been thrown out of his house over rent arrears.
"I thought that this friend of mine could help me, but as soon as I got to her gate, she told the security guards not to let me in. I then explained my situation to the guards who laid out a carton for me in their storeroom and gave me a duvet as well," a tearful Gatitu stated in a video that quickly went viral.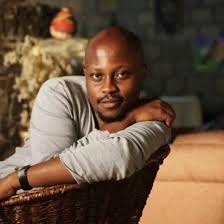 Touched by his tribulations, Kenyans came to his rescue with generous contributions to help him get back on his feet. They raised around Ksh2.1 million.
At the time, he claimed that he had tried to reach some other friends who told him they could not accommodate him as they had problems of their own.
He was happy about how the Kenyans came out to help him.
Days after Kenyans of goodwill came to his rescu Gatitu paid it forward by gifting a watchman who offered him a place to sleep with a brand new motorcycle.
Alvan had previously worked at Family Radio where he was in charge of social media.