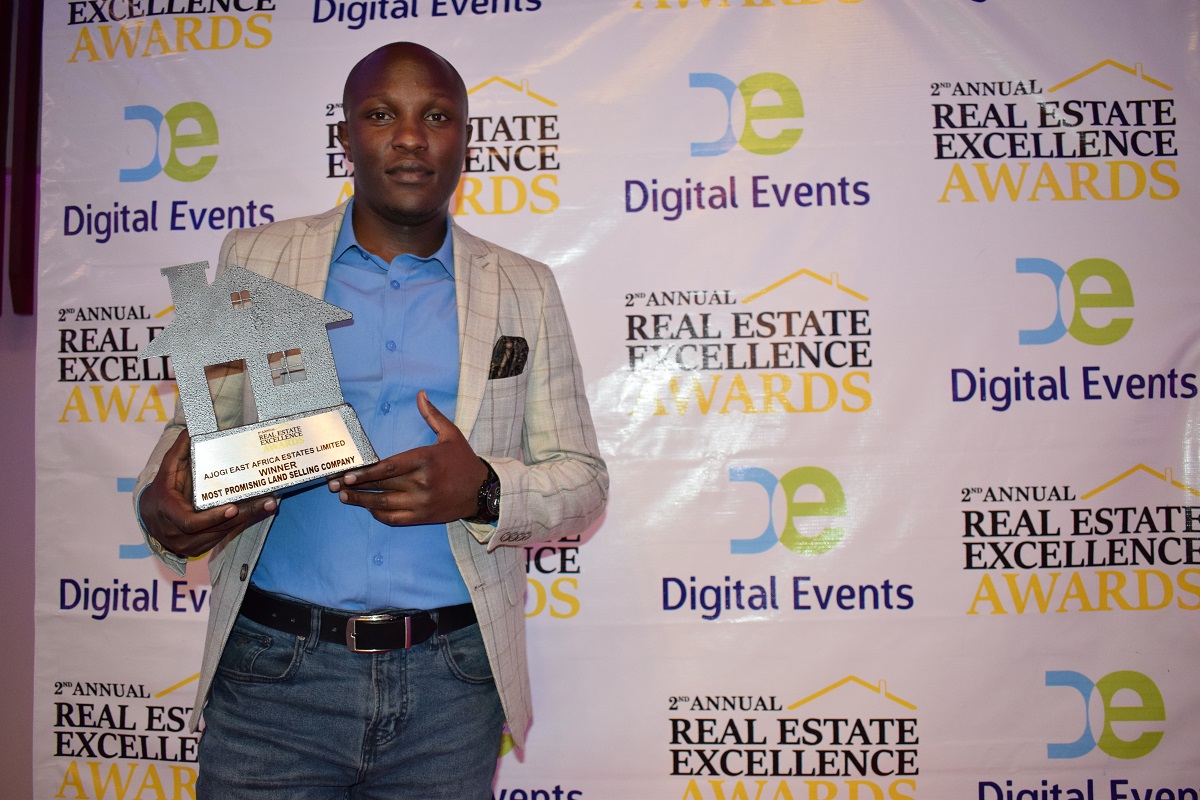 Ajogi Real Estate has been voted the most promising land selling company in Kenya for its competitive pricing and seamless processing of land documents.
The real estate firm with properties in Nanyuki was announced the most preferred company to consider when buying land during the Annual Real Estate Excellence Awards 2019 held at Movenpick Hotel in Westlands, Nairobi a week ago.
Ajogi toppled six other competitors in the category for offering its clients competitive prices for land in prime locations, transparency in land transactions, provision of flexible land payment schedules and positive track record in processing title deeds.
"This is no mean feat. We are honoured to receive this prestigious award, it reflects our commitment to offer the best to our current and prospective clients," said Ajogi Real Estate Managing Director, James Mwenda.
The award targeted real estate companies that have been outstanding in positively impacting Kenyans through provision of affordable investment opportunities in the real estate sector over the last five years.
New entrants dominated the fete, including Sampesa, Mahiga Company, Village Market, Oro Kenya, National Bank and Realty Kenya.
Knight Frank Kenya Ltd topped with fours awards in different categories, which include Most preferred retail property manager, Most preferred commercial property agents, Most preferred retail property agents and Most preferred commercial property manager.
Over the period, Kenya's real estate sector has experienced exponential growth that analysts have attributed to combined efforts by various players and stakeholders in the sector from land agents, property developers, property consultants, real estate related suppliers and the government.
Ajogi Real Estate has been in operations over the last four years, selling parcels of land in Nanyuki and Meru. It also has a sister company, Ajogi Associates that prides itself in provision of land surveying and planning services over the last two decades in Meru County.
The firm has now set its sight high and looking to expand its business to other towns. Next year,  it will make debut in the capital, Nairobi and Kenya's fastest growing town, Nakuru.
"It is part of our bigger expansion plans that we are rebranding to unveil new products and service provisions including leveraging on technology to serve our customers even better," said Mwenda.