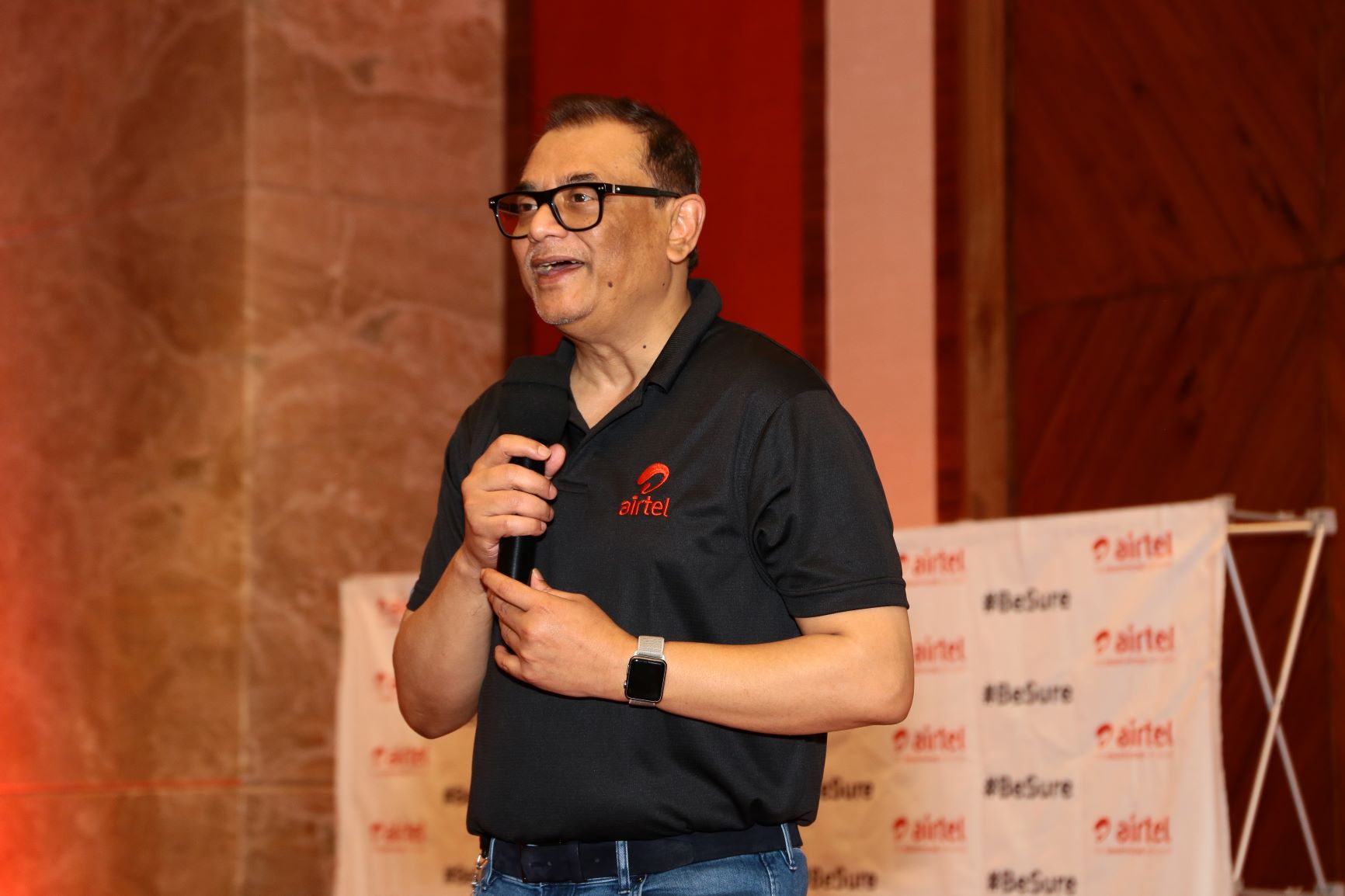 Airtel Kenya has launched no expiry data and call rates that will see their customers spend 1 bob for 5MB data and make calls at 2 bob across all networks.
This comes over a month after its main competitor Safaricom launched the same kind of service. Safaricom launched its no expiry data and calls package immediately after a case was filed in court to bar telecommunication networks from putting an expiry date on their data packages.
Speaking at the launch of the new service, Airtel Kenya Managing Director Prasanta Das Sarma said that Airtel's package is unique because the charges remain the same whether you have bundles or not. To subscribe to the service, Airtel customers will need to dial *544*2#.
The Airtel Kenya Boss assured customers that once they have subscribed to the service, they will use the same rates to browse whether with or without data. In the case where the customer's data bundles have depleted, the customer will continue to browse using airtime at the same rate of 1 bob for 5MB.
The new offerings are targeted towards customers who are looking to meet their communication needs with ease and not worry about any hidden costs or conditions.
"We are pleased to introduce the industry's best no expiry rates for data and voice to all our customers. We have also revamped our Amazing data bundles to cater for our heavy data users, by offering up to 100% more data. These new offerings are based on emerging consumer insights and trends that show a substantial increase in data usage for both social and business needs as well as the need for customers to not worry about the cost of data while browsing," the Airtel Boss noted.   
The new products campaign dubbed 'BeSureNaAirtel' is pegged on showing customers the exact rates and value they get for their investment. The new offers have no hidden charges or conditions for use, thus customers are assured of getting what they pay for at the most competitive rates.
Airtel continues to invest in the business to bring more innovative products and services and enhance its network coverage.
Petition to Have Non-Expiry Data
Safaricom launched its No Expiry data and calls packages almost immediately after a petition was filed to stop telcos from selling expiring data to customers. Lawyer and ICT practitioner Adrian Kamotho filed the case.
Kamotho wanted the tribunal to order Safaricom, Airtel, and Telkom Kenya to furnish him with their current data tariffs, or prominently display the current data tariffs on their websites. According to the lawyer, the companies should stop depriving consumers of their unused data based on the data expiry model which he says is discriminatory.
It is the lawyer's move that has spurred both Airtel and Safaricom to introduce the no expiry package for data and calls.