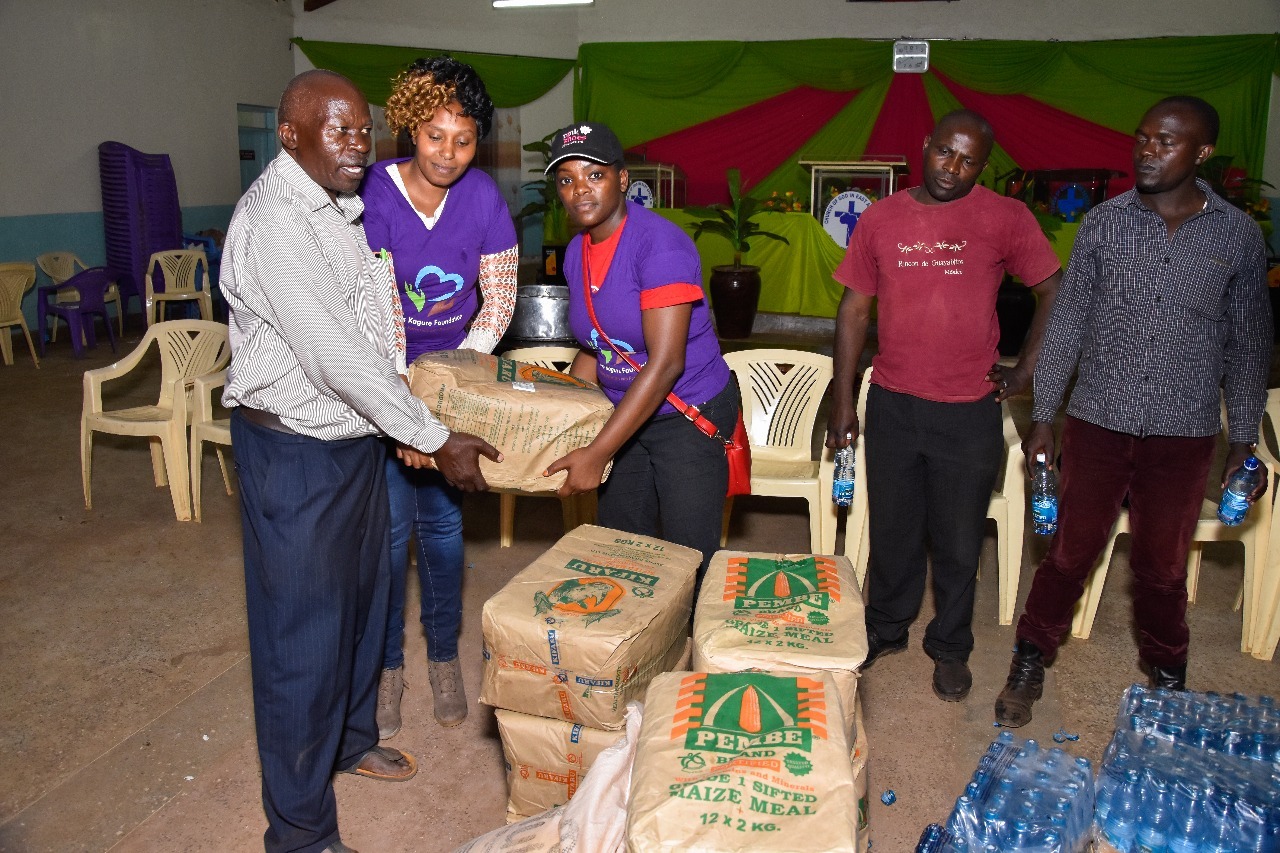 The Agnes Kagure Foundation on Saturday night responded to the plight of v*****s of the f**e in Mashimoni, Laini Saba in Kibera. The f**e, which razed down more than 60 houses in the area, is suspected to have been started by a stove in one of the houses.
The f**e started at around 2pm on Saturday and spread fast in the sprawling slum, leaving more than 150 people and children homeless. Nairobi business woman and leading philanthropist Agnes Kagure, through her team at the foundation, responded swiftly and delivered food and water to the v*****s.
The affected families and individuals were hosted at The Church Of God in Mashimoni and appealed for well wishers to help rebuild their lives.
The Agnes Kagure Foundation, which focuses on making life better in low income settlement areas, was lauded for its immediate response. The loss was estimated at Ksh10 million with houses and 90% of property lost in the inferno.
The foundation called on the county government to provide water in the slums to help residents deal with small f***s that end up spreading into big infernos, causing untold suffering and huge losses.
Micheal Ombedho, an activist from the area, said the community tried its best with the little amount of water they could access but by the time they got help from the F**e Brigade the f**e had spread fast across the region taking down more than 50 houses.
Lack of water in Kibra community is one of the main reasons small f***s easily spread and cause massive losses of property since water is very expensive and not many sellers can give it for free to help put out a f**e. The residents also suggested a small f**e brigade post be established in the region as it is prone to f***s.
The Agnes Kagure Foundation has lately stepped up its quest to help slum residents. Recently, it paid school fees for two girls who performed well in the 2018 KCPE, enabling them to join form 1 and pursue their academic dreams.