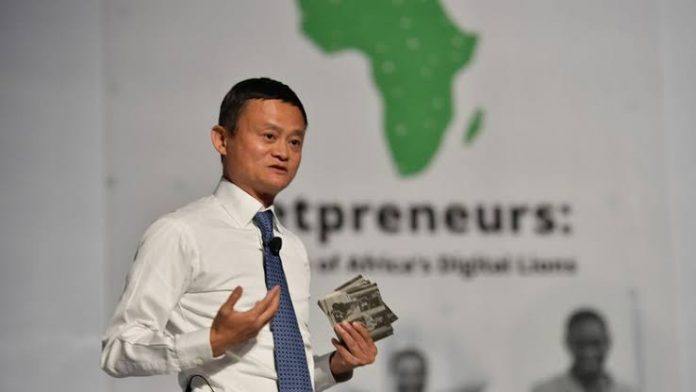 Kenyan entrepreneurs are among those looking to shine in the 2022 Africa's Business Heroes (A*H) competition, a continental competition that helps develop sustainable and inclusive ventures to drive economies forward.
A*H is among flagship programs by the Jack Ma Foundation. Applications for this year's edition were officially opened on Friday, March 25.
The top 10 finalists will receive a share of $1.5 million (Ksh171 million) in prize money grants. Each will get between $100,000 to $300,000 based on their final ranking.
Entrepreneurs across the continent were urged to apply on the Africa's Business Heroes website. Applications close on June 6, 2022.
"Entrepreneurship in Africa is experiencing a strong upward trajectory and it is so encouraging to see. But there are still so many entrepreneurs whose inspiring stories and impactful businesses need a spotlight, and who could benefit from additional support. And so the Africa's Business Heroes prize competition is encouraging extraordinarily talented entrepreneurs from all 54 African countries, across every single sector, age group, and gender to apply in either English or French for a chance to win their share of a 1.5 million dollar grant, access to training, mentorship, and more," stated Zahra Baitie, Head of Partnerships and Programs at A*H.
"We want to enable entrepreneurs that are not only building successful businesses, but who are also running mission driven organizations that generate growth for their local communities across Africa. If this sounds like you, join the Africa's Business Heroes prize competition today. It's African Time," she added.
Alongside the call for applications, A*H also premiered a 3-episode series on CNBC Africa, to be broadcast on DSTV, VoxAfrica and StarTimes across the continent as well as local channels including Rwanda Television.
The show follows the journeys of the top 10 finalists from 2021 as they prepared for the grand finale. It was filmed in 12 African countries.
Among the finalists in 2021 was Kenya's Navalayo Osembo, founder of Enda Athletic – Kenya's first sportwear brand producing running footwear and apparel for men and women. She secured a $150,000 grant from A*H after placing third.
"A*H is a once in a lifetime experience and is a gift that still keeps on giving! I benefited from really strong mentors who challenged me to think deeply about my business, met amazing entrepreneurs, got grant funding and great publicity. The profile of our business has also really risen as a result for it. Don't think about it, apply!" Osembo stated while speaking on her A*H experience.
To apply, you must be a founder of entrepreneur with a company in the post-idea stage. The business should 3 years old or more with at least 3 years of revenue history.
Applicants must be of African origin – either citizens of African countries or those with African parents and grandparents. The business should be registered and headquartered in an African country.