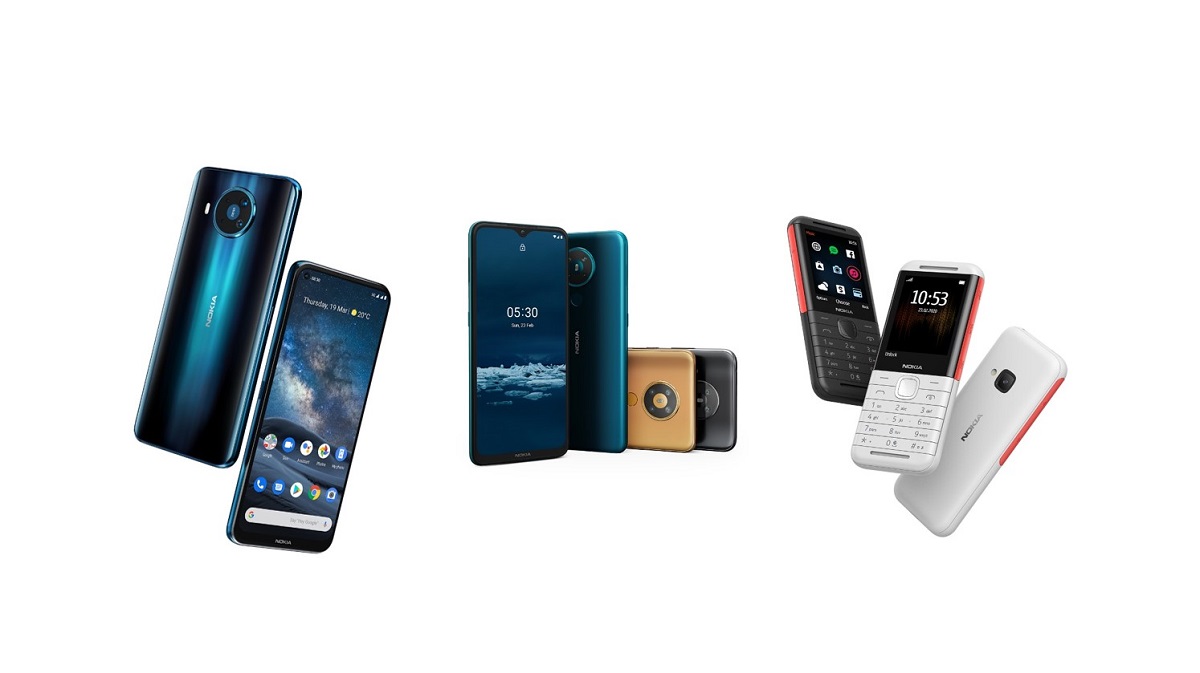 HMD Global, the Nokia phone makers, has announced new smartphones, a new member of the Originals family and its brand-new hassle-free data roaming service.
The Nokia 8.3 5G is the first 5G Nokia smartphone added to the portfolio, and is joined by the brand-new Nokia 5.3 and the latest addition to the Originals family, the Nokia 5310. HMD Global has also entered a brand-new service category with HMD Connect global data roaming to keep users connected.
To celebrate the phone partnership with the 25th Bond movie, fans can now get their hands on an exclusive 007 branded special edition Kevlar Case for the Nokia 6.2 and Nokia 7.2.
HMD Global Chief Executive Officer, Florian Seiche, says: "I am incredibly proud of the innovations we have introduced today that build on our unique commitment to ensuring the Nokia smartphone experience will only get better over time. Today we are kicking off a new chapter for HMD Global as we step into 5G with a truly global, future-proof smartphone. Combined with the launch of HMD Connect, we are creating a truly seamless experience in terms of connectivity."
Nokia 8.3 5G
The Nokia 8.3 5G is designed to support multiple and evolving 5G network deployments, with support for both standalone and non-standalone 5G combinations.
It comes with a powerful PureView quad camera with ZEISS bringing extraordinary low-light video recording with OZO audio.
Nokia 5.3
The Nokia 5.3 comes with a quad camera and the signature two-day battery lifei.
The AI-powered quad-camera helps capture the perfect shot no matter where you are, even in dim light, thanks to Night Mode. It helps make the most out of streaming and comes with Android™ 10 and gives fans faster access to Google Assistant via the dedicated button.
Nokia 5310
Reimagining the original Nokia 5310 Xpress Music, the Nokia 5310 brings with it an MP3 player FM radio, combined with powerful, dual front-facing speakers letting you carry your favourite tunes with you on the go.
The Nokia 5310 remixes classic design with a slick new feel and battery that's built to last, keeping you connected day after day.
HMD Connect Global Data Roaming Service
Signing up via the app, fans will receive a SIM card to their home address and will have effortless control over their data plan. HMD Connect will launch in BETA through HMDConnect.com, bringing hassle-free, secure and affordable roaming across the world.
The HMD Connect global data roaming service currently works in over 120 countries across the globe, and, together with partner Greenwave Systems and local operators, HMD Global is working to expand the coverage to even more networks and countries in the future.