Constitutional amendments proposed in the Building Bridges Initiative (BBI) are set to be debated in the County Assemblies after the Independent Electoral and Boundaries Commission (IEBC) completed a signature verification exercise on Tuesday, January 26.
The passing of the amendment bill in at least 24 county assemblies would set the stage for a referendum. The constitution requires that at least one million signatures be collected in support of any popular initiative to amend the constitution.
Of 1,715,386 records of supporter details delivered to the IEBC by the BBI secretariat on December 10th last year, 1,140, 845 records were found to be above board.
Over 500,000 records were rejected for various reasons – including records with incomplete details such as invalid names or missing ID numbers, records with no signatures, records appearing more than once and supporters not in the register of voters.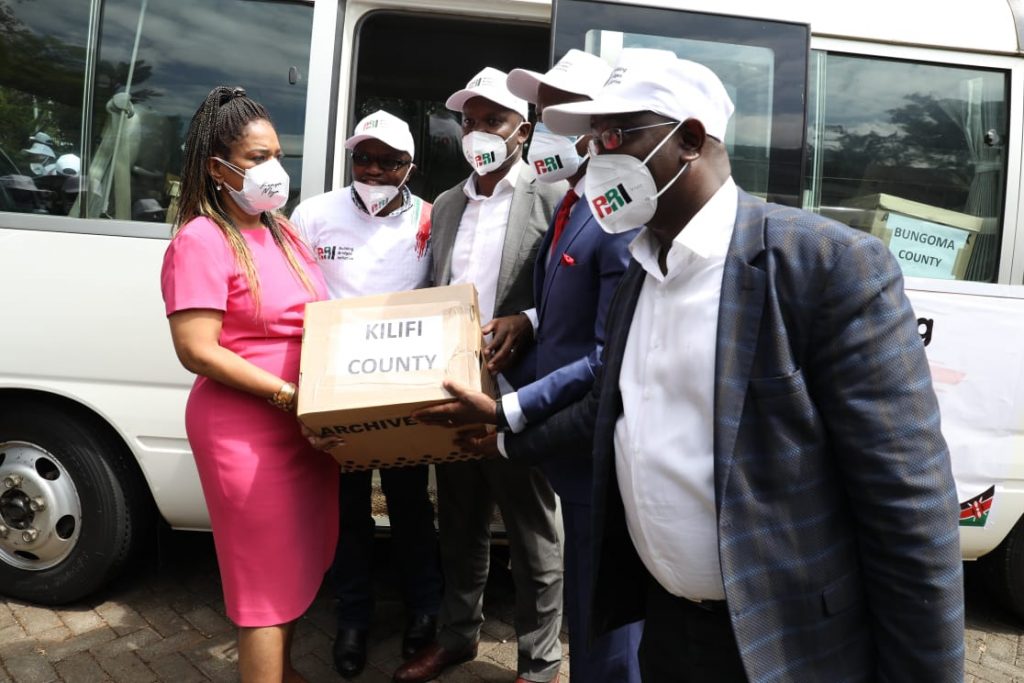 The commission noted that it would publish a full report on the verification exercise to be shared with stakeholders and the general public.
If the bill is supported by at least 24 of the 47 county assemblies, it will be subjected to a popular vote after a nod from Parliament.
"The commission shall submit the draft bill to each of the fourty seven (47) county assemblies for consideration within three months from the date of submission by the commission.
"Thereafter, the Speakers of the County Assemblies will submit the decisions of their respective county assemblies to the Speakers of the National Assembly and the Senate pursuant to Article 257 (6) of the Constitution of Kenya, 2010," the IEBC statement read in part.
Both proponents and opponents of the BBI have been reaching out to MCAs from across the country in recent months, primarily because of the key role they will play in the process.
Orange Democratic Movement (ODM) leader Raila Odinga has previously asserted that a referendum should be held by July 2021.
Reservations had been raised about the cost of a referendum during the pandemic, with IEBC stating that it would take at least Ksh14 billion. Raila, however, maintained that it needed not cost more than Ksh2 billion.