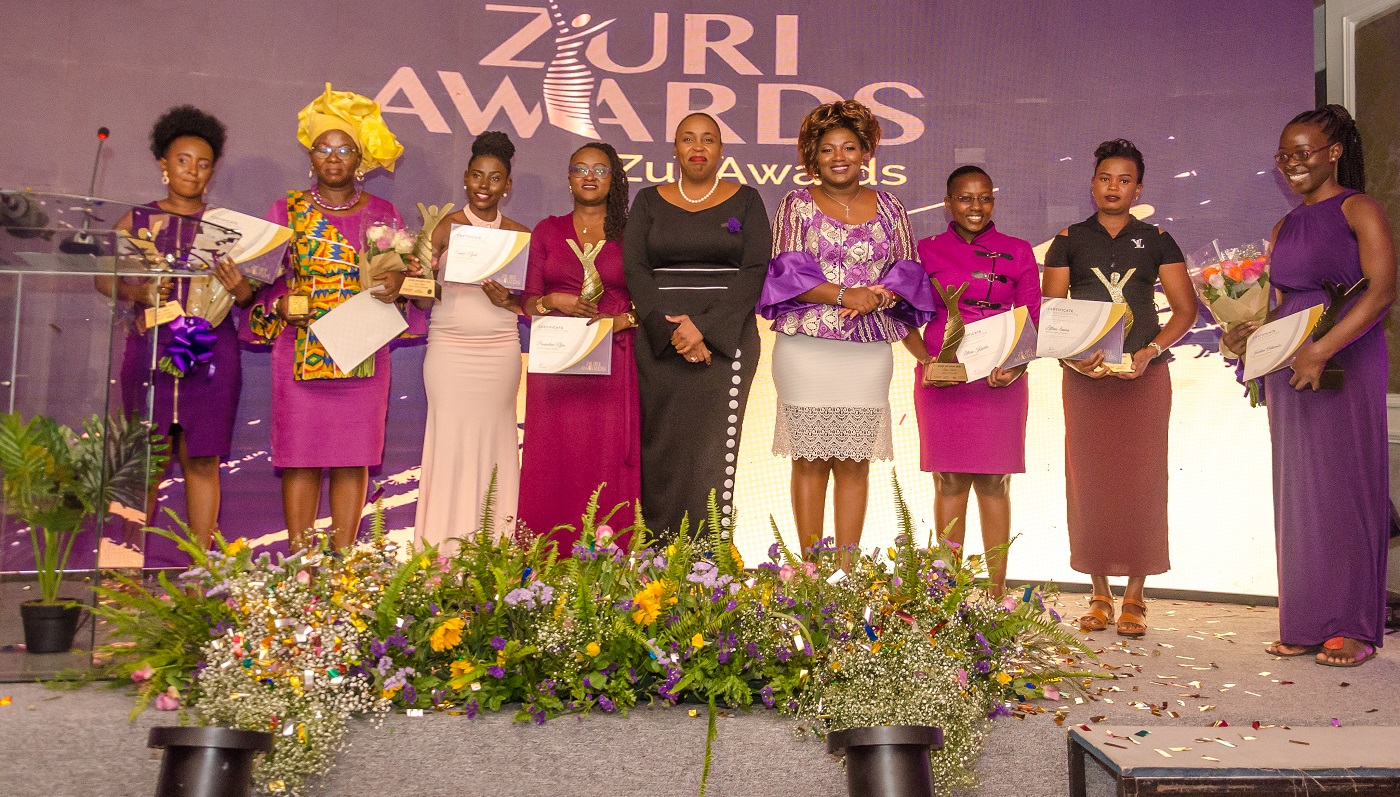 The Zuri Awards will now be transformed into a government's rewards scheme to honour exemplary women impacting positively on society.
Now in its fourth year, Zuri Awards has become the benchmark gender awards celebrated annually to coincide with the International Women's Day. This year's theme was, "An Equal World Is an Enabled World."
Speaking at the Zuri Awards gala dinner on the 6th March 2020, Ministry of Public Service and Gender Cabinet Secretary Prof Margaret Kobia has said the Zuri Awards initiative is in line with Kenya's national gender development policy which expressly advocates the "establishment of an awards and recognition system for individuals and institutions that have attained high gender equality standards and best practices."
"In pursuance of this goal the ministry has committed to partner with Zuri Awards so that this reward forms part of the awards schemes that are mainstreamed into our annual calendar of activities," Prof Kobia said in a speech read on her behalf by Ms Rachel Shebesh, chief administrative secretary in the ministry of Public Service and Gender.
She said the ministry will be sharing positive stories of the profiles of the winners so other women may learn from them and draw inspiration. She said the experience of the Zuri Awards management process will also provide useful lessons and best practices on the criteria used in similar awards that the ministry supports.
"As the ministry responsible for Public Service and Gender Affairs, we operate under the maxim 'leaving no one behind' and support the awards for very practical reasons," CS Kobia said.
This year's 15 Zuri Awards Fellows will bring the total number of those awarded to 30 since inception three years ago.
  2020 COHORT WINNERS  
STEM
Ruth Kaveke
Public Service
Jackline Odhiambo
Agriculture
Lilian Amina
Healthcare
Pasqueline Njau
Media
Lilian Kaivilu
Innovation
Jacklyne Namadi Obago
Young Achiever
Abby Chebet
Sports
Mary Mbaka
"May I reiterate that awards schemes and use of incentives are a powerful tool to help improve the conditions of those disadvantaged and vulnerable, such as women, youth and minorities. Our partnership will, therefore, be long term for the benefit of those we serve," the CS said
The honourees will take part in activities within their fields to raise more awareness about their respective causes, including offering mentorship to young and upcoming women in various fields. 
The CS challenged those awarded to go out into the communities and share their expertise with other women. "Be a mentor to a sister and strive to inspire others to excel as much as you have," she said.