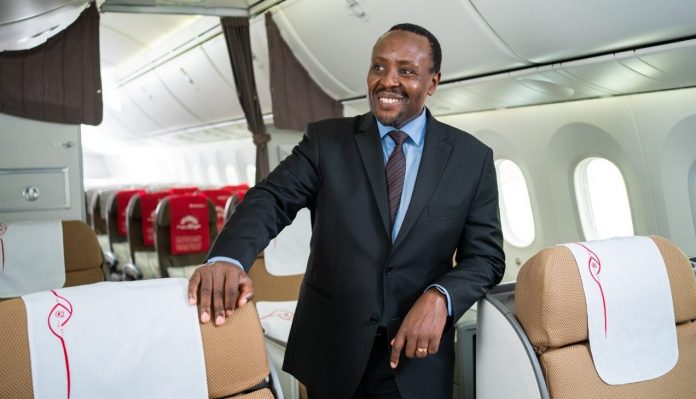 National carrier Kenya Airways has announced the introduction of direct flights from Mombasa to Dubai from Mombasa ahead of the busy festive season. The non-stop flights, scheduled four times a week, are expected to help shore up KQ's revenues as it looks to navigate its way out of turbulence.
The flight will originate from Nairobi and make a stop in Mombasa to pick up passengers. The first non-stop flight from Mombasa to Dubai is scheduled for 15th December 2022.
KQ currently operates ten weekly flights to Dubai from Nairobi using a mix of B737-800 and the Dreamliner B787-800. For the Mombasa-Dubai trip, KQ will operate a Boeing 737-800 and the addition will bring its total number of weekly flights from Kenya to Dubai to 14.
The airline cited demand from the market as the main reason for the introduction of the direct flights from the Coastal city, and will primarily be eyeing tourists and trade. Traders, in particular, are expected to benefit as cargo capacity will be available to importers and exporters.
"The Dubai – Mombasa route will give tourists from the Middle East, Russia, Northern Europe and Australia direct access to the wonders of coast region tourism and hospitality industry. The Mombasa- Dubai route is expected to attract travellers to the Middle East for holiday or religious trips. The region's traders of electronics, clothes and other consumer goods will also benefit from the belly cargo capacity that will be available on the flight. Additionally, the flights offer increased capacity for direct exports of seafood and fresh produce directly to the Middle East," Kenya Airways noted.
READ ALSO>>Direct Flights to Tokyo On The Cards as Kenya, Japan Cozy Up
KQ stated that the route was key to its expansion plan, which is designed to drive the turnaround of the loss-making airline currently surviving on government bailouts. Only last week, pilots went on a four-day strike over deferred salaries and pension perks that took the court's intervention to end, with the airline claiming to have lost around Ksh300 million for each day of the strike.
The airline last registered a profit in 2013, and is looking to ride on the recovery in the aviation sector in the post-Covid world to save the ship from sinking. The government has indicated its willingness to sell its controlling stake to foreign investors, and KQ is also exploring a partnership with South African Airways (SAA) to form a Pan-African airline group.
"The introduction of this route is key and strategic as it will open up the Kenya coastal region, boost the tourism and hospitality industry as well as stimulate trade to the coastal city. This launch is part of Kenya Airways network expansion strategy and commitment towards supporting the recovery of the tourism and hospitality industry in Kenya," stated Kenya Airways Chief Commercial and Customer Officer Julius Thairu.