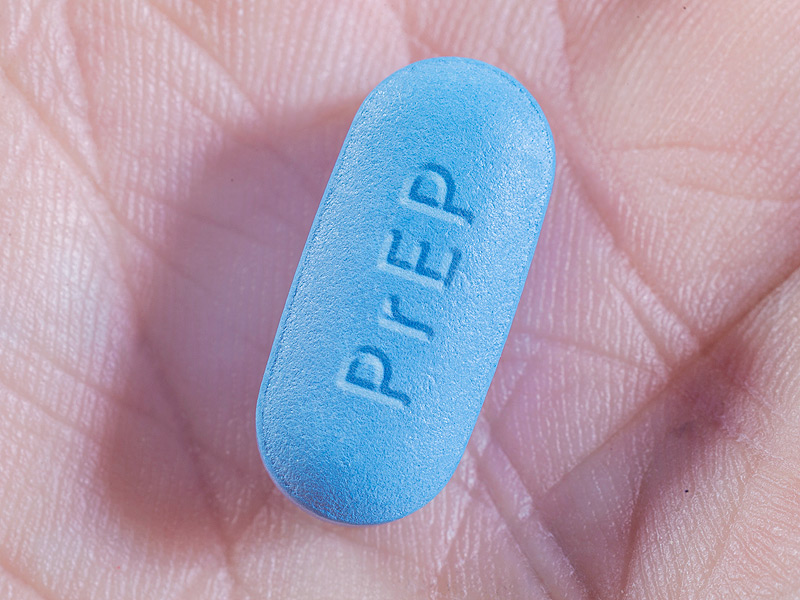 The government has launched an innovative self-testing services kit that would see Kenyans having a choice to test themselves for HIV in a private and confidential way.
The government also launched a historical HIV treatment for prevention of HIV through Pre-Exposures Prophylaxis (PrEP), an antiretroviral drug taken daily by HIV negative people who are at a high risk of HIV infection.
Speaking in Nairobi during the launch of the two products on 4th April, the Director of Medical Services Dr Jackson Kioko said PrEP is highly effective in preventing all modes of HIV transmission regardless of age or sex.
"The self-test Kit means that Kenyans would be the first to know their preliminary results apart from it being a new strategy in helping to increase access to HIV services. It also accelerates activities of the government 90-90-90 goals," Dr Kioko added.
WHO Country Representative Dr Rudolf Eggers said many of those at highest risk of HIV remain unreached despite the achievements made in the fight against HIV due to the substantial testing gap that still remained.
See Also: Man who created HIV virus claims he has discovered cure
"According to recent estimates, 77 percent of all people diagnosed with HIV are on anti-retrovirals. However, 40 percent of all people with HIV remain undiagnosed and many more of those at highest risk, such as men, partners of people with HIV, adolescents and young people in high HIV prevalence settings and key populations worldwide, remain unreached," he said
Dr Eggers added that the National Operational Guide for HIV Self-testing 2017 (HIVST) would assist in reaching global and national goals.
"HIVST will contribute to this global target by reaching first-time testers, as well as by creating demand for and enabling more people to receive HIV testing, particularly those with undiagnosed HIV or who are at high ongoing risk and in need of frequent retesting," he noted.
READ: Hospitals secretly sterilizing HIV-positive women
On PrEP, Dr Eggers said the treatment should be offered based on individual assessment, rather than risk group, and it was intended to foster implementation that is informed by local epidemiological evidence regarding risk factors for acquiring HIV.
"The Framework we are launching today will guide the country in the scale up implementation of PrEP in a comprehensive approach as part of the HIV combination prevention strategy, with the goal of reducing HIV in Kenya," he said.
Dr Martin Sirengo of the National Aids/STIs Control Programme (NASCOP) said the additional intervention would break a new ground by offering a revolutionary approach to HIV prevention for Kenyans at risk of acquiring HIV.
SEE: HIV/AIDS infections on the rise again
Dr Nelly Mugo, a researcher at KEMRI said PrEPs works well if taken correctly and consistently, adding that PrEP trials have taken place in Africa, Asia, Europe, North America and South America. "It has been evaluated in key populations among them women and people who inject drugs," Dr Mugo said.
Over the past decade, the global scale-up of HIV Testing Services has been substantial. In 2005 it was estimated that only 10 percent of people with HIV in Africa were aware of their HIV status and that globally, only 12 percent of people who wanted to test for HIV were able to do so.
In contrast, in 2015, it was estimated that 55 percent of all people with HIV in Africa and 60 percent of people with HIV globally knew their status.
[crp]