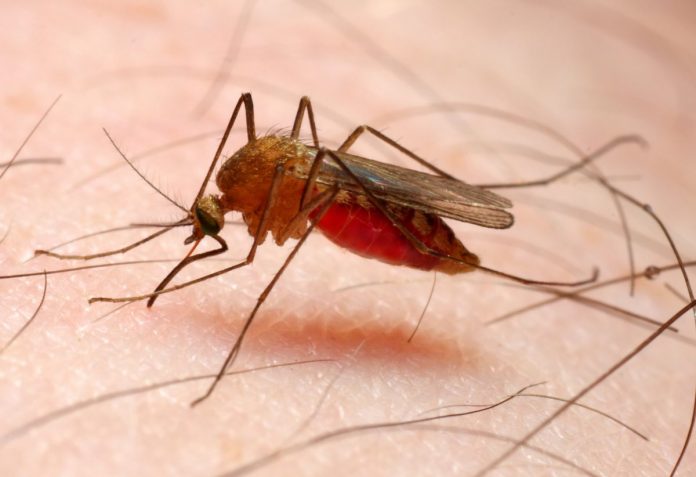 The World Health Organization endorsed the first ever vaccine to prevent malaria — among the oldest known and deadliest of infectious diseases — debuting a tool that could save the lives of tens of thousands of children in Africa each year.
The international health organization recommended that children living in areas with "moderate to high transmission" of P. falciparum malaria receive four doses on a schedule once they are 5 months old to prevent the disease.
WHO Director-General Tedros Adhanom Ghebreyesus called the announcement a "historic moment," saying the vaccine manufactured by British company GlaxoSmithKline could save tens of thousands of children's lives.
"The long-awaited malaria vaccine for children is a breakthrough for science, child health and malaria control," he said in a statement. "Using this vaccine on top of existing tools to prevent malaria could save tens of thousands of young lives each year."
WHO backed the malaria vaccine after seeing data from an ongoing pilot program involving more than 800,000 children across Ghana, Kenya and Malawi since 2019.
The results so far determined that more than two-thirds of children who are not sleeping under a bed net "are benefiting from" the vaccine. The pilot program also found a "significant" 30 percent reduction in deadly severe malaria.
The pilot program plans to continue studying the effectiveness of the fourth dose and the "longer-term impact on child deaths."
Read >> Top 20 Richest Kenyan Investors At The NSE
The vaccine's first three doses should be given between ages 5 and 17 months, with the shots being administered one month apart. The final dose is supposed to be administered about 18 months after the third shot.
The P. falciparum parasite is the most prevalent form of malaria on the African continent and is considered a "primary cause of childhood illness and death," specifically in sub-Saharan Africa. Every year, more than 260,000 African children younger than 5 die from malaria, making up the majority of global malaria fatalities.
A study published last year estimated that a vaccine given to nations with the most malaria cases could prevent 5.3 million cases and 24,000 deaths among children younger than five annually.
---
Read Also
>> Using Guava Leaves To Boost Hair Growth
>> 10 Types Of Handshakes And What They Mean
>> Why Kenyan Women Will Live Longer Than Men