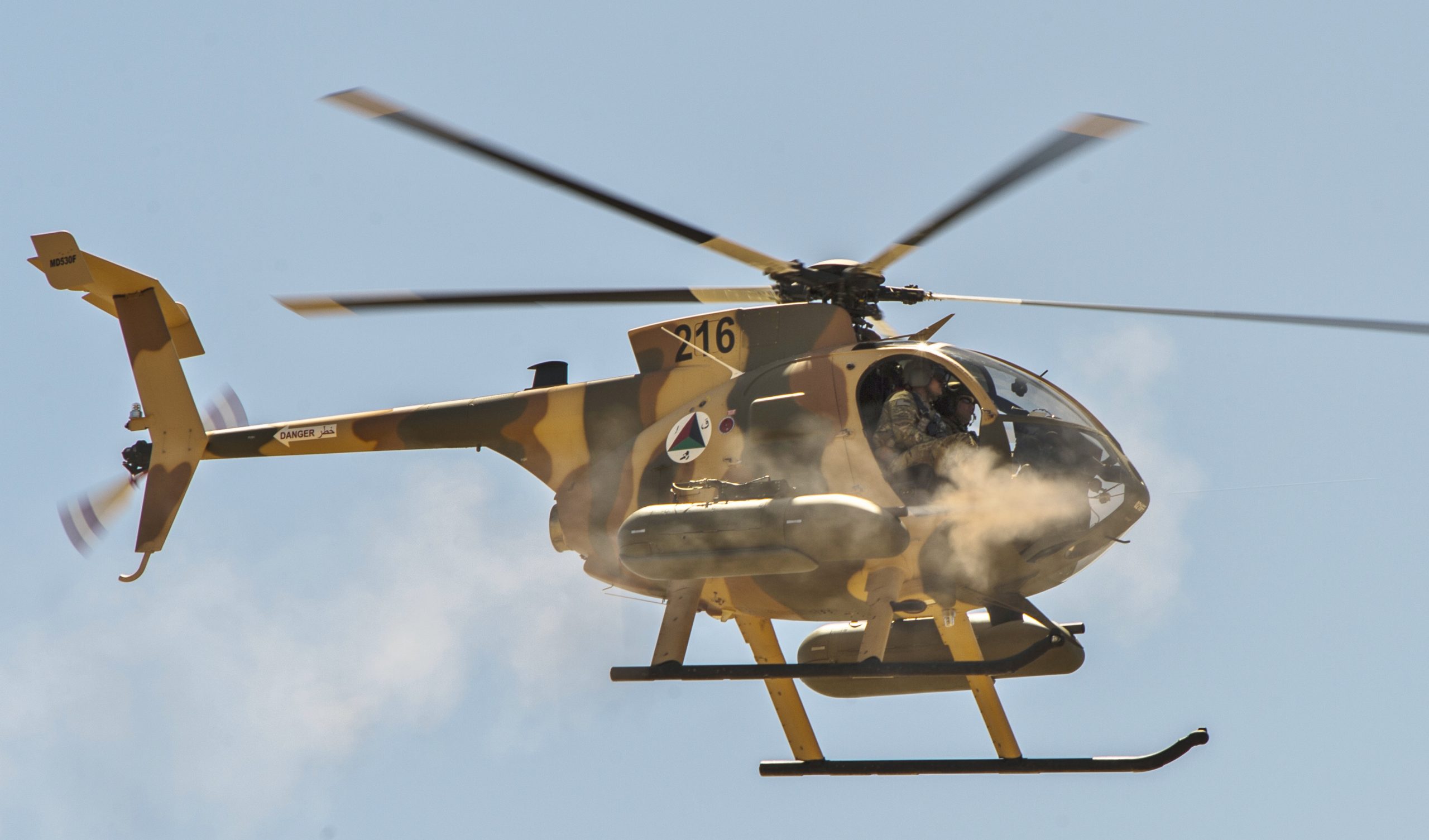 The Kenyan military is set to receive six new US-made light attack helicopter gunships dubbed MD 530F, a US manufacturer confirmed on Friday 20th September.
The planes are part of the Sh25 billion arms deal that Nairobi signed with Washington, which got the United States Congress approval in May 2017. Actually, the helicopters were originally set to be delivered between April and August but there was a delay.
The Arizona-based US manufacturer MD Helicopters did not provide reasons for the delay in delivery to Kenya.
The MD 530Fs will replace the MD 500 platforms that are flown by the 50th Air Cavalry Battalion of the Kenya Airforce and will constitute the core of the reconnaissance equipment supporting ground forces.
About the Helicopter
MD 530F Cayuse Warrior is a light observation helicopter built by MD Helicopters. It is designed to enhance scout attack, armed escort and close air attack capabilities of the air forces.
Appearance and Design
The helicopter is 9.8m-long, 2.6m-high, and the diameter of its main rotor diameter is 8.38m. Its empty weight is 722kg and the maximum gross take-off weight is 1,406kg.
The MD 530F helicopter features a modular design and Federal Aviation Administration(FAA)-certified high capacity and extended landing gear. Its airframe is attached with tinted doors and windows on the left and right sides.
Its main rotor system consists of five fully articulated foldable blades, while the tail rotor system features two blades. The main rotor diameter is 8.38m and the tail rotor diameter is 1.55m.
Weapon system
The helicopter is armed with a coaxial airborne weapon system dubbed FN HMP400 LCC which was developed by FN Herstal. The machine gun pod features a .50cal FN M3P machine gun. The machine gun supports all types of 12.7mm x 99mm Nato ammunition rounds.
The coaxial airborne weapon system has a fully-loaded weight of 138kg and ammunition storage capacity of 400 rounds. The weapon system can fire at a rate of around 1,100 rounds a minute.
The helicopter can also be attached with developed Extended Range Weapons Wing which has four weapons stations and a 35gal internal fuel tank.
How it can be used
The multi-purpose armed helicopter can be deployed in tactical, reconnaissance and transport operations. It can also carry out airborne law enforcement, executive and personnel transport, air medical services, search-and-rescue (SAR), firefighting and other public safety missions.
The MD 530F can carry a useful load of 684kg and an external load of 979kg and has a fuel capacity of 183kg. It is equipped with a teardrop-shaped fuselage, which is about 7.04m-long and 1.4m-wide.
The forward section of the fuselage contains cockpit and cabin compartments, while the lower section houses two fuel cells. The cabin compartment provides seating for one pilot, one co-pilot and up to three personnel. Crew seats are fitted with four-point restraint harness system and the passenger seats feature three-point restraint system.