Former Daily Nation Business Editor Wachira Kang'aru has returned to Safaricom's communications department five years after he departed from the telcoms giant.
Kang'aru, who was poached by the Nation Media Group from Safaricom in 2011, resigned early last month apparently after his position at Nation Centre was made untenable after management decided to consolidate all media house-wide business desk operations under Business Daily managing editor Ochieng Rapuro.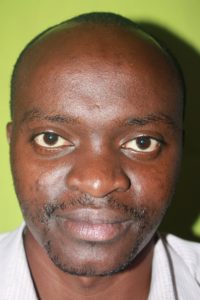 Kang'aru, who reported at Safaricom on June 10th, replaced Henry Ndirangu, who had been hired after secondment from Ogilvy, but who has since left to rejoin the public relations company.
His return to Safaricom Centre comes at a time the company has is fighting negative publicity emanating from a leaked confidential in house audit report prepared by consulting firm KPMG, which implicated senior managers in tender manipulations.
Safaricom CEO Bob Collymore has protested the leakage of the report, which has since been taken to Parliament, blaming it on disgruntled entrepreneurs who lost business to it.
Kang'aru is no stranger to Safaricom. It's some kind of homecoming for him. The mobile operator had hired him in 2010 from Nation Media Group where he was a business reporter and joined his former boss at Daily Nation Washington Akumu at Safaricom's communication department. While Mr Akumu left Safaricom to African Development Bank and later back at NMG's East African weekly newspaper, Kang'aru would return to Nation as business editor in 2011 to replace his former colleague Luke Mulunda, who had quit to pursue personal interests.
Sometime last year Safaricom tried to poach him back but NMG resisted and reportedly countered the offer.
NEXT READ >> Terryanne Chebet launches beauty products