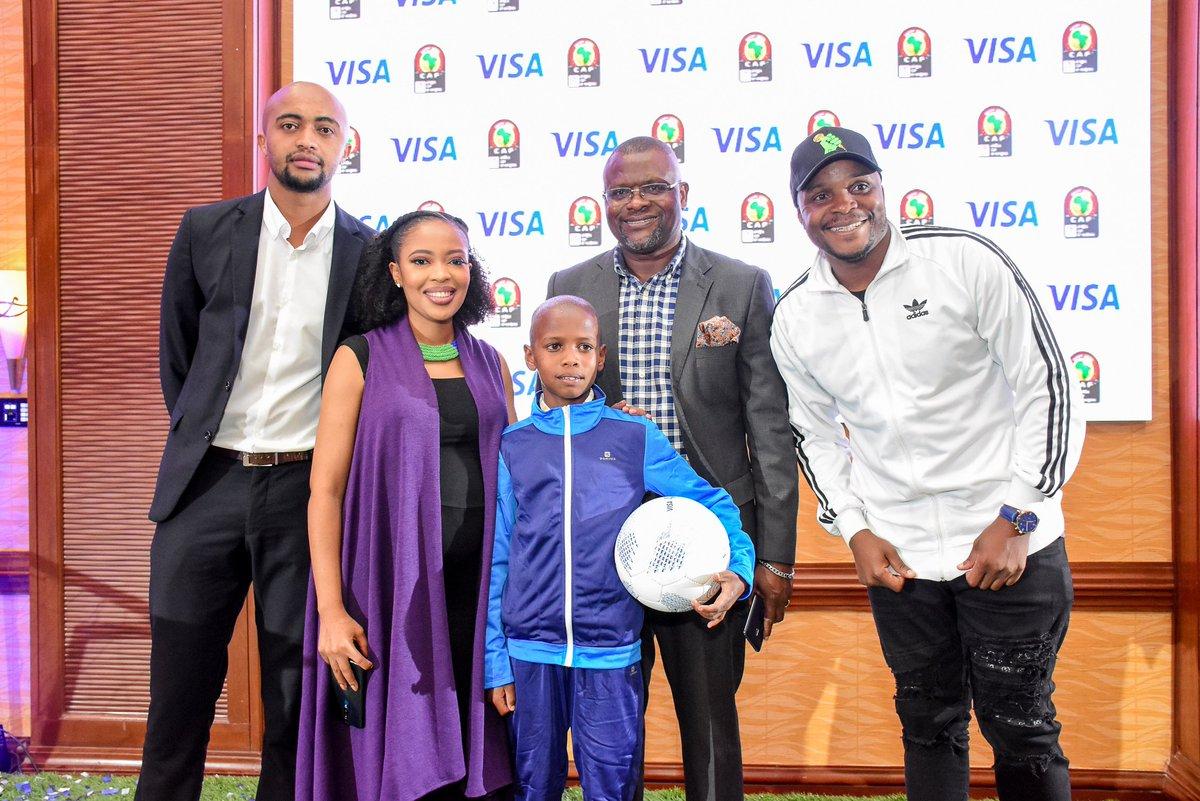 Visa Kenya is giving children from across the country an opportunity to become a player escort at the coming Africa Cup of Nations (AFCON) in Egypt. The lucky children will lead some of the world's top players onto the pitch during the tournament that is set to take place in Egypt between June and July 2019.
This time around, Kenya's very own Harambee Stars will be playing at the competition as Group C participants alongside Senegal, Algeria and neighbours Tanzania.
Visa is also the exclusive player escort program partner for the 2019 AFCON tournament through which more than 1,100 children from around the world will lead out their football heroes onto the football pitches during the tournament.
In order to identify the children from Kenya who will participate in the activity, Visa is running a digital campaign dubbed "Unstoppable Stories" which invites Kenyans to share unique stories highlighting the achievements of children aged between 6 to 10 years. The campaign will run for two weeks as from 28 May 2019.
One week after the call for submissions, a panel of judges will review the entries. The shortlisted participants will be notified, following which the public will be asked to vote for their favorite stories that will be availed on key social media platforms. The top five finalists will be selected to attend the Total AFCON 2019 matches in Egypt.
"Kenya embodies the spirit of perseverance and determination. Our sponsorship of Total AFCON 2019 gives us an opportunity to provide unique experiences to Kenyans. Through our Unstoppable Stories campaign, we want to identify inspiring stories told from the perspective of our youth, and share them with the world," Victor Ndlovu, Visa's Country Manager for Kenya, said.
The judging panel consists of men and women who themselves have overcome diverse struggles to rise to places of leadership and prominence not just in sports. They include Jacob "Ghost" Mulee, former coach of Harambee Stars, comedian Felix "Mzee Jalang'o" Odiwour, whose story is one of determination, hard work and perseverance against all odds; and Kambua Manundu, a gospel musician whose story is an inspiration to many.
In addition to the Player Escort Programme, Visa is also launching a wider campaign to allow Visa card users and clients to experience the excitement of Total AFCON 2019. These include opportunities to win tickets to watch live matches at accredited viewing centers in Kenya, premium AFCON merchandise and home viewing packages in collaboration with Hotpoint Kenya. Visa has collaborated with partners to provide 21 Player Escort Programme packages and one hospitality package.
Visa's partnership with CAF will see Visa sponsor the AFCON tournament in 2019 and 2021. The deal makes Visa the exclusive payment services provider at all venues and the official partner of the player escort program. CAF and Visa will now come together to support the most followed tournament in African football.
Visa Kenya also named Lawrence Masira, who was awarded by Arsenal star Mesut Ozil after his photo went viral for donning a T-shirt written Ozil with his jersey number 10, the Face of Player Escort Program for AFCON.
He said he was excited about going to Egypt as it will give him an opportunity to see his favourite stars such as Egypt and Liverpool striker Mohamed Salah and Senegal's Sadio Mane, who also plays for the English club.