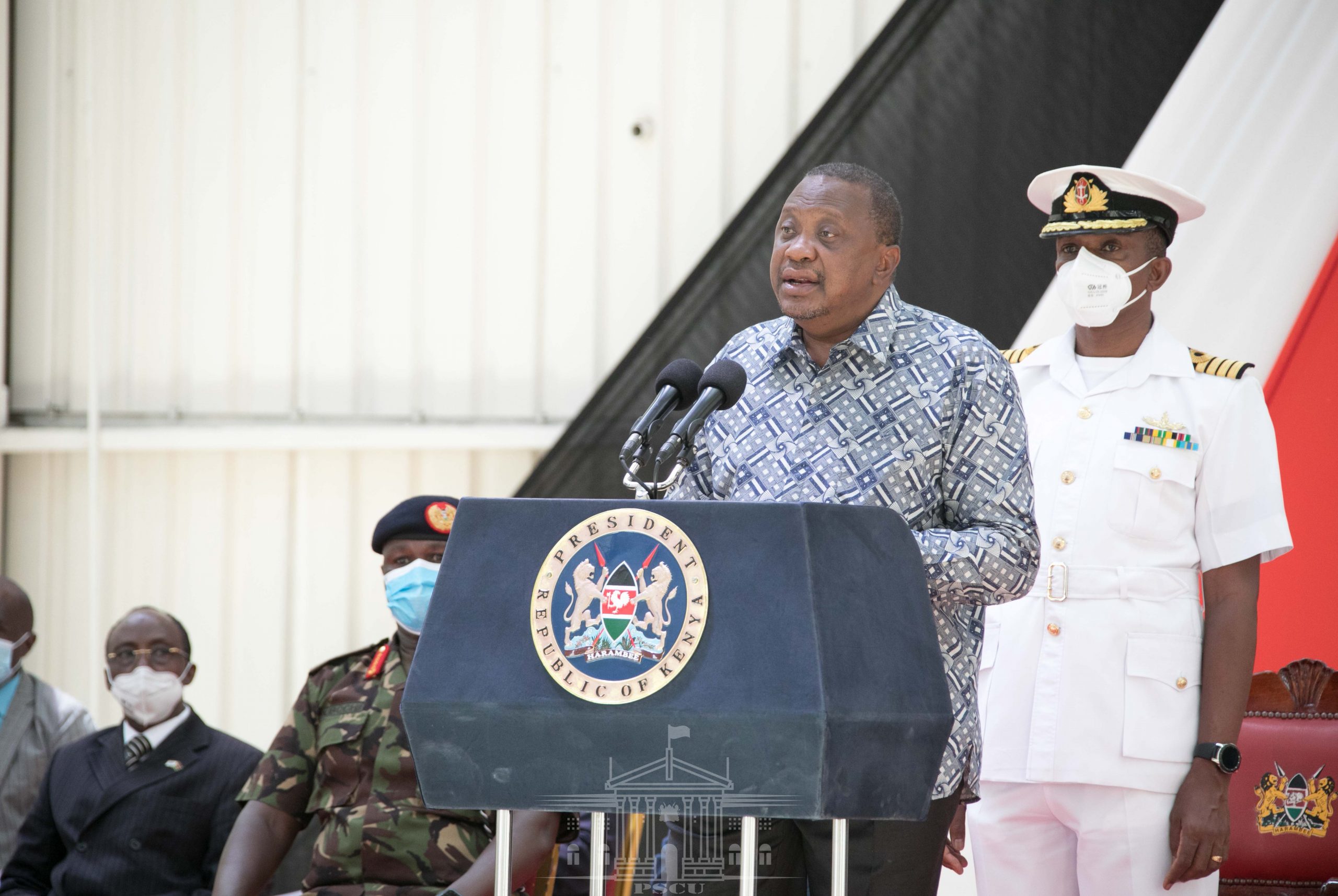 President Uhuru Kenyatta on Thursday, December 17 presided over the launch of the National Air Support Department (NASD), a multi-agency unit, at Wilson Airport in Nairobi.
The move comes barely three months after plans were set in motion for all government planes under different agencies to be managed by the Kenya Air Force.
"NASD is a multi-agency unit created to consolidate and ensure efficient utilization of national aviation assets," State House noted.
Uhuru noted that the NASD would ensure improved availability of aircrafts for service delivery.
A renovated building which previously housed the Kenya Revenue Authority (KRA) at Wilson Airport will host the new agency.
Uhuru also expressed confidence that the NASD would offer enhanced efficiency and safety.
Among state agencies which own aircrafts including helicopters and fixed-wing planes are the Kenya Wildlife Service (KWS), Kenya Power and Lighting Company (KPLC), Kenya Forest Service (KFS) and KenGen.
The aircrafts will be rebranded and placed under Air Force command.
Uhuru has put the m******y and m******y men in charge of various key institutions and assets in his second term.
The Kenya Meat Commission (KMC), for example, was put under the Kenya Defence Forces (KDF) while Major General Mohammed Badi is arguably the most powerful figure in Nairobi after being appointed to lead the Nairobi Metropolitan Services (NMS).
On Thursday, December 17, Uhuru also presided over the launch of the National Security Telecommunications Service (NSTS) at Embakasi Garrison in Nairobi County.
"The NSTS is a multi-agency communication and information systems solutions provider for the National Security Sector and other Government agencies," State House revealed in a statement.