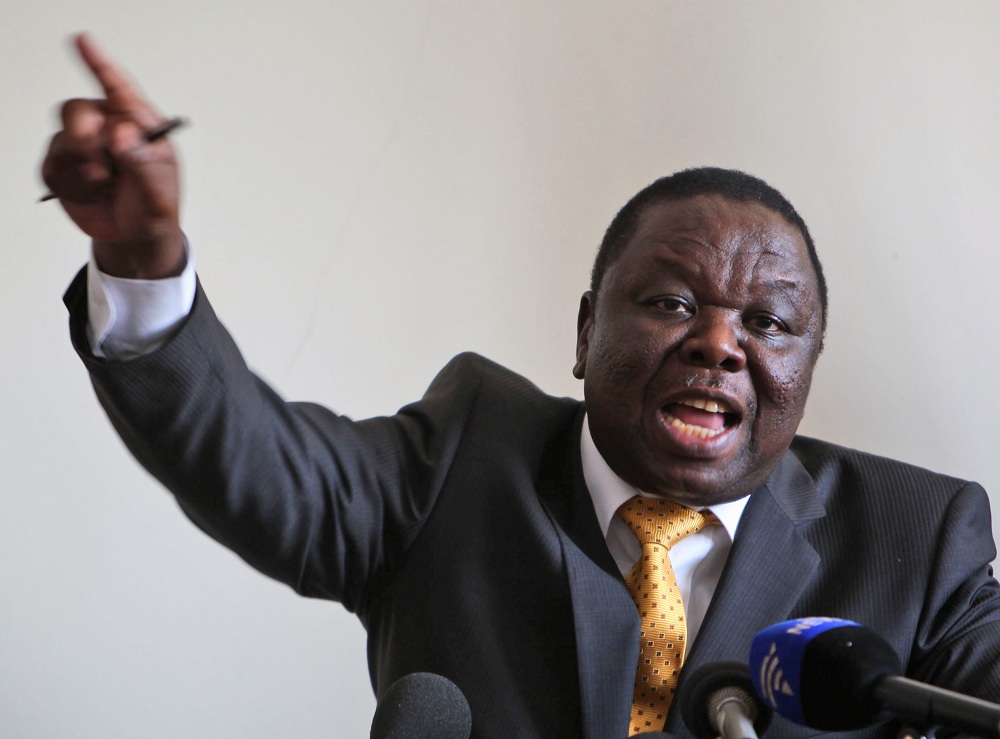 Zimbabwean Movement for Democratic Change (MDC) leader Morgan Tsvangirai and war veterans leader Christopher Mutsvangwa flew back home from South Africa as President Robert Mugabe prepared for an imminent departure.
Both Tsvangirai and Mutsvangwa were "ready to enter negotiations to form a transitional government with former vice president Emmerson Mnangagwa", a report in South Africa's NewDay said.
Tsvangirai, who had been receiving cancer treatment abroad, returned to Harare after Wednesday's military takeover, two sources with knowledge of his movements said.
One source, a senior member of Tsvangirai's Movement for Democratic Change (MDC-T) party, said talks were underway with military leaders about an administration that includes the opposition, with the tacit backing of key regional allies.
The source described the arrangement as a "a done deal," but there was no indication on Thursday that Mugabe plans to go quietly. The 93-year-old leader, who is under house arrest in Harare, has not made any public statement since the military took control on Wednesday.
Political tensions within Zanu-PF exploded after Mugabe fired Mnangagwa last week. It followed numerous attack of Mnangagwa by the first lady who was said to be eyeing the presidency ahead of the Zanu-PF congress in December.
Mugabe, under pressure from the military, is reportedly expected to hand over power "imminently" to his former vice president Emmerson Mnangagwa.
A report by Financial Gazzette on Thursday said that Mnangagwa was believed to be "planning a transitional government which will include the opposition".
"Mnangagwa is expected to form a transitional government that would rule for five years, after which the country would hold elections," the report said, quoting "highly placed sources".
"His mandate, according to the military plan, would include restoring the rule of law and stabilise the economy."
This came as SABC also reported on Thursday that "a deal has been proposed that former vice president Emmerson Mnangagwa should lead a transitional government that will be constituted of stakeholders from other political parties" in Zimbabwe.
Mugabe has been given an opportunity to negotiate an exit that included state protection together with his family, the report said.
Credit: Online sources