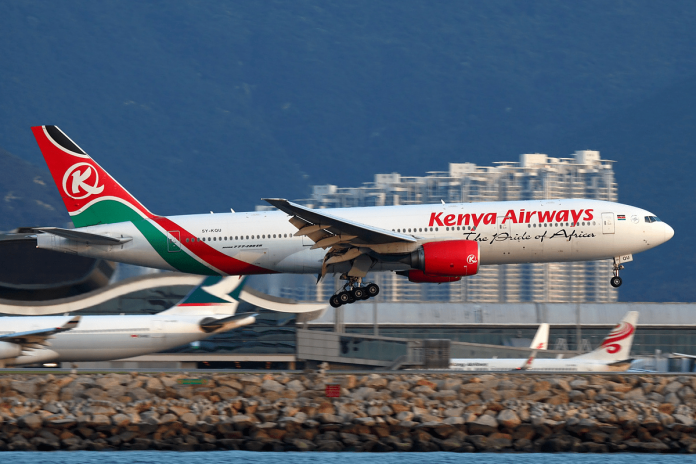 The Capital Markets Authority (CMA) has extended a share trading freeze on Kenya Airways (KQ) for nine months ahead of an expected State take-over.
The freeze was initially implemented in July 2020 as Parliament began to review laws setting the stage for a take-over of the national carrier by the government.
Weighed down by debt obligations, operational inefficiencies and the Covid-19 p******c, the airline recorded its worst ever loss of Ksh36.2 billion for the year ended December 2020 –  2.8 times more than the Ksh12.98 billion net loss it posted the previous year.
"Notice is hereby given on the extension of suspension from trading of Kenya Airways Plc shares. The company is yet to finalise on its operational and corporate restructure for the eventual Government buy-out, following the publication of the National Management Aviation Bill, 2020, on 18th June 2020.
"The extension of suspension from trading the company's shares will remain in force for an additional nine (9) months, with effect from April 5th, 2021," the NSE statement issued on Wednesday, April 7 read in part.
The state owns a 48% stake in the loss-making airline while the exiting Air France-KLM owns 7.8 per cent.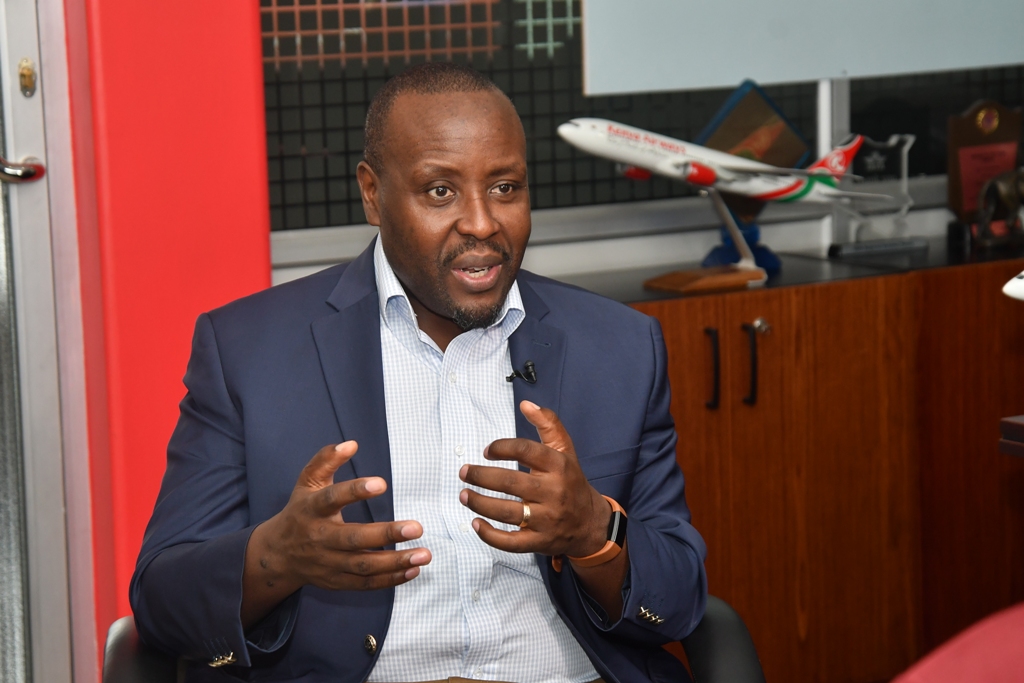 Investors will be following the nationalization plan keenly, with particular interest in the price at which the government will be willing to buy them out.
Privatized 24 years ago, the airline's woes have been mounting since 2014 under the weight of debt and losses.
Kenya Airways CEO Allan Kilavuka is on record stating that the airline required a $550 million (Ksh55 billion) bail-out from the government to stay afloat in the next nine months.
He warned that without the bail-out, KQ could run out of cash as banks were reluctant to lend to airlines whose operations have been severely impacted by the p******c.
"KQ requires a bailout as is the case with all airlines in the world. At the very minimum, what we need for 2021 is $500 million.
"We need the money because we have a lot of obligations to fulfil. Our operations are at 50 per cent and this cannot cover the cost we incurring today," he told a local radio station in March.