The Facebook page KCB Bank Investment Kenya has been flagged as FAKE. This page, which was created in June 2021, uses the KCB Group logo as profile photo and other KCB-linked images, purporting to offer investment services.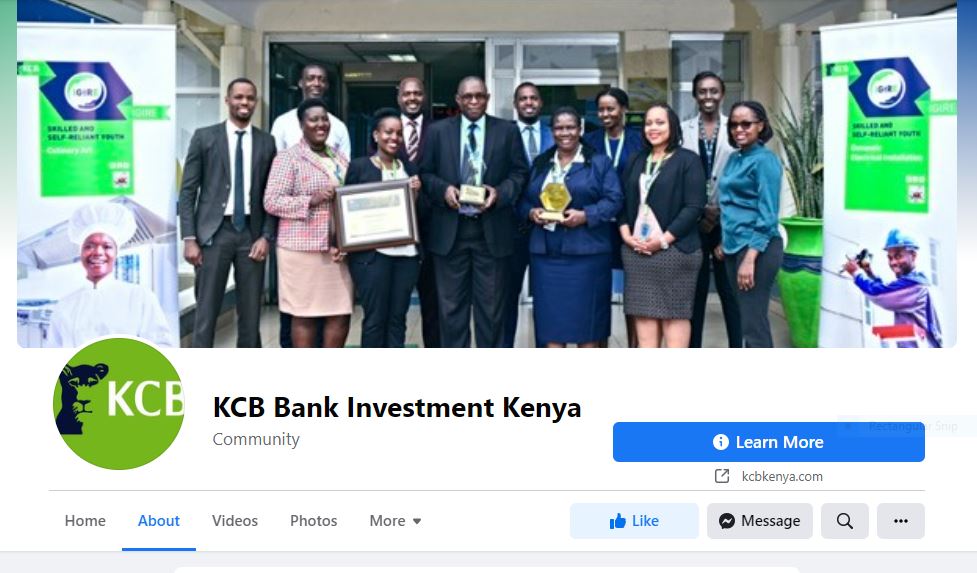 In its profile section, it calls on the public to invest with it and earn good returns, although it doesn't give specific details of the investment products. "For example, if you invest Ksh5,000, you will be paid Ksh1,000 daily for seven days," it says on the Facebook page That means by the 7th day you will have earned Ksh7,000. To get started visit https://kcbkenya.com/investnow/." 
On clicking this link, the site is immediately flagged by the browser firewall as a malicious and suspected phishing site set to s***l passwords, messages and credit card information.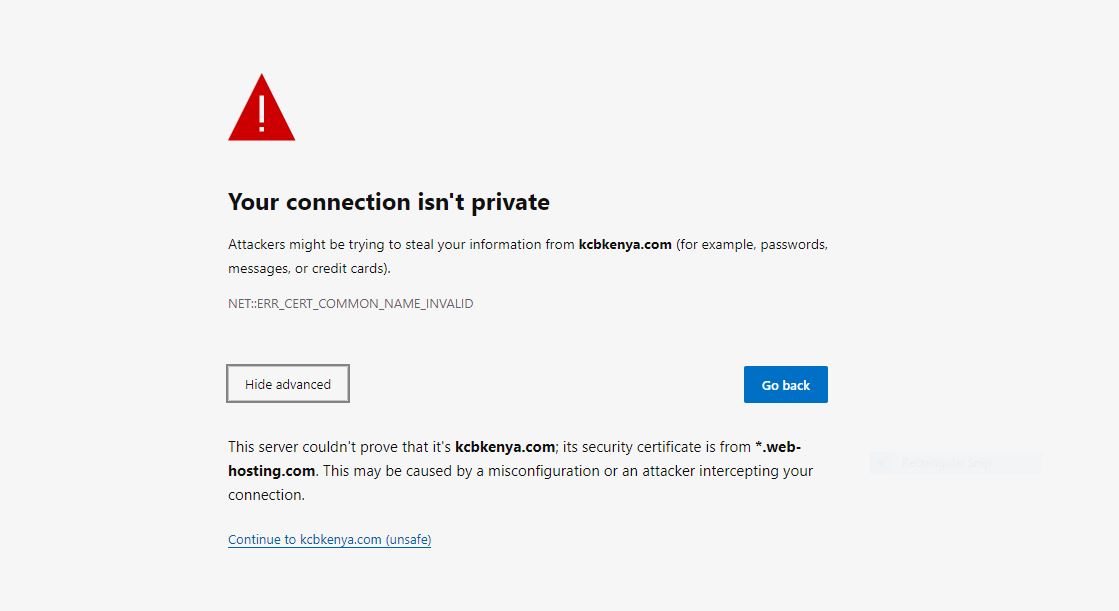 The page had 744 likes/followers at the time of publishing this article. Further research shows the main image used in the imposter Facebook page was lifted from Hope magazine from Rwanda.
Meanwhile, the fake Facebook manager uses financial security advice to bait unsuspecting Facebook users. "Kuna watu wanakuwanga na tabs kama 100 (there are people who open up to 100 tabs) when they're browsing. Are you one of those? (sic) Anyway, we hope at least you closed your online banking page. Always close it after completing your transactions #KaaChonjo #SecureYourBanking," it says in a post accompanied by a Kenya Bankers Association Secure Banking campaign Poster.
In another post accompanied by a genuine KCB Vooma Loan advertising poster, the Facebook admin posts: "We have excitos and we can't contain it! KCB Mobi Loan is now the New & Improved Vooma Loan. You can now access higher loan limits at interest rates of 5.91% not to mention faster, more flexible mobile transactions. To borrow, use the KCB App or dial *522# #StaySafe #Cashless."
While this post has an obvious typo 'excitos', it is among genuine KCB Group content the page admin shares in an effort to legitimize it.
A fact-check by Business Today revealed that this is a FAKE Facebook page that mimics the genuine KCB Group page. KCB Group has, in fact, disowned the KCB Bank Investment Kenya page, describing it a scam.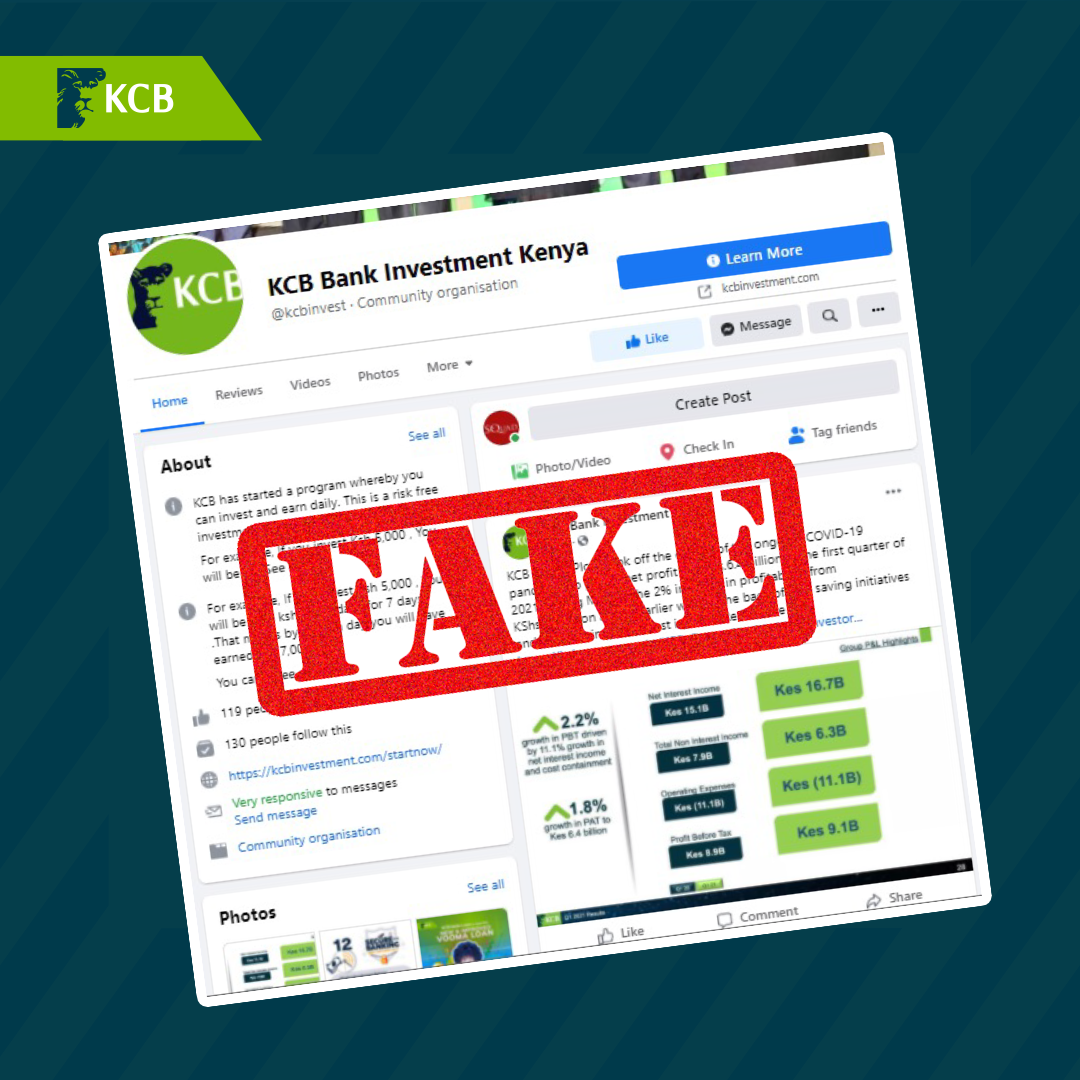 "Wadau (stakeholders), we want to inform you that this page is a scam. Do not share any personal info or interact with them thinking it's us. Please be careful and alert on these internet streets," KCB Group posted on its verified official page.
[This story was produced by Business Today in partnership with Code for Africa's iLAB data journalism programme, with support from Deutsche Welle Akademie ]