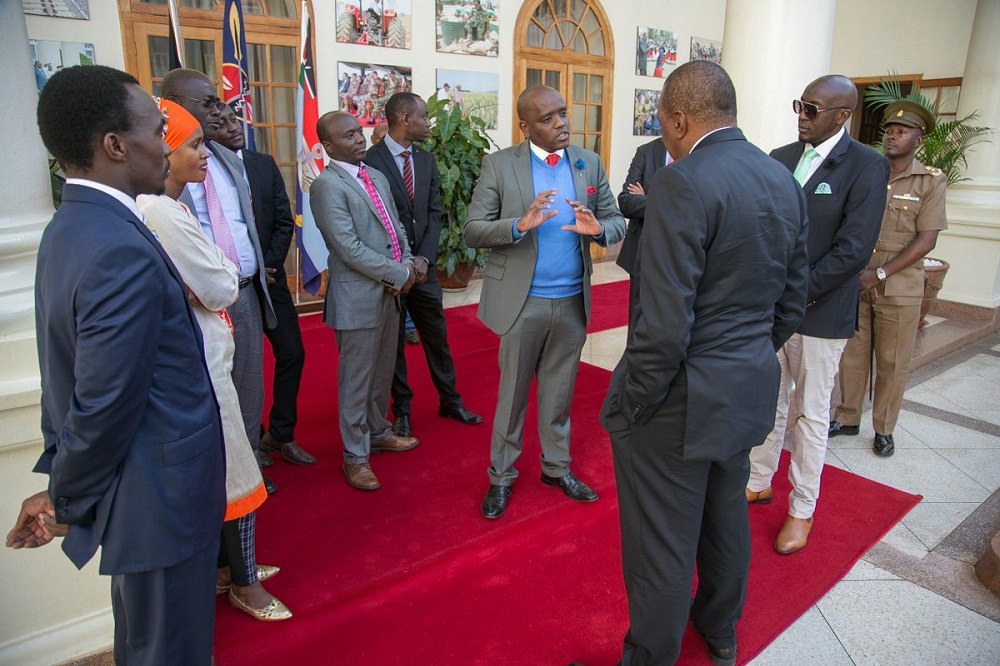 Local newspaper, the Star has issued an apology to senior directors of the President's Strategic Communications Unit for reporting that they no longer work from State House.
Published on their paper on 16th August, the Star apologized to James Kinyua Murithi, Eric Ng'eno and Charles Momanyi for inadvertently reporting about them.
"There lawyers have since informed us that the three were not in any way moved from State House. They are still directors of the President's Strategic Communication Unit. We take this earliest opportunity to sincerely apologise to Mr Murithi, Mr Ng'eno and Mr Buku for any harm or embarrassment caused by our publication," the apology read in part.
There was no mention of the controversial Dennis Itumbi even though he was reported to have been moved away from State House. There have been rumours that he works from Harambee House which is where the Deputy President's office is located.
The articles written by the Star on December 21, 2018, July 4, 2019, and July 10, 2019, suggested that Itumbi was among those locked out of State House. The fallout was said to have resulted from a disagreement between the team and the president.
Apparently, the senior directors, James Kinyua (Events and Branding), Edward Irungu (Press), Munyori Buku (External Communications and Media ), Dennis Itumbi (Digital, New Media and Diaspora) and Eric Ng'eno (Speechwriting and Research) had hoped that the President would appoint one of their own to be in charge of the PSCU as a reward for sprucing up his image ahead of the 2013 polls and sought to undermine Esipisu whom they considered an outsider.
The group was alleged to have created parallel social media accounts while locking Esipisu from official State House platforms and issuing instructions to juniors to sideline him.