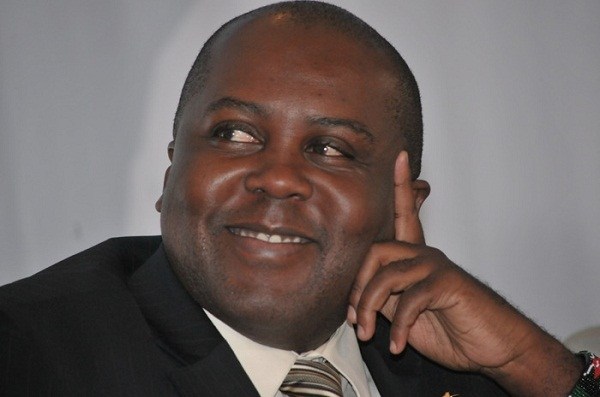 Telkom will spend Ksh1 billion on expansion and optimisation of its 4G and 3G network to improve mobile connectivity and boost quality of service.
"Great service can only be achieved through the evolution of our network to become a stronger and future fit Telco," said Telkom CEO Mugo Kibati. "The strategic support from our shareholders and other partners is giving impetus to our data network expansion strategy."
Telkom will also invest in its Fibre-to-the-Building (FTTB) network to improve the quality of service offered to enterprises and corporates. The focus will include investments in access, core and transmission and IT components.
Telkom's network expansion agenda includes a pilot with Loon LLC, a sister company to Google and a subsidiary of Alphabet, to launch an innovative 4G/LTE access network service in Kenya, through the use of high altitude balloons acting as floating cell towers that provide network coverage to un-served and under-served areas, around the Mount Kenya region, including Thika, Nakuru, Nyeri and Nanyuki. This is expected within the first half of this year.
Data from the Communications Authority for the quarter ending September 30, 2018, shows the country's mobile subscriptions currently stand at 46.6 million – a growth of 2.4% from 45.5 million recorded as at June 30, 2018, earning the country a 100.1 mobile penetration rate, most users own more than one SIM card from different service providers.
"The rapid diffusion of mobile technology and the advent of entry-level smart devices in Kenya, has witnessed the increased demand for broadband," Mr Kibati said. "Access to and use of broadband, enhances productivity and efficiency, thereby bolstering socio-economic growth."
In partnership with the Communications Authority (CA), telecommunication companies are setting up base stations to boost network connectivity across the country, expected to bring in about 300,000 Kenyans to the country's communication grid.
Read Also: Is this Kenya's bravest security operative?
The CA awarded Telkom the construction of 14 GSM sites to cover 28 sub-locations in nine counties, under the auspices of the Universal Service Fund – USF, which is tasked to finance national projects that have significant impact on the availability and accessibility of ICTs in rural and remote areas. Of the 14 GSM sites, 12 are already on air, increasing traffic, with 2 sites in progress.
Mr Kibati said installation of two sites – one each in Chepyuk and Korng'otuny, both in Bungoma County – has improved efforts in the areas.