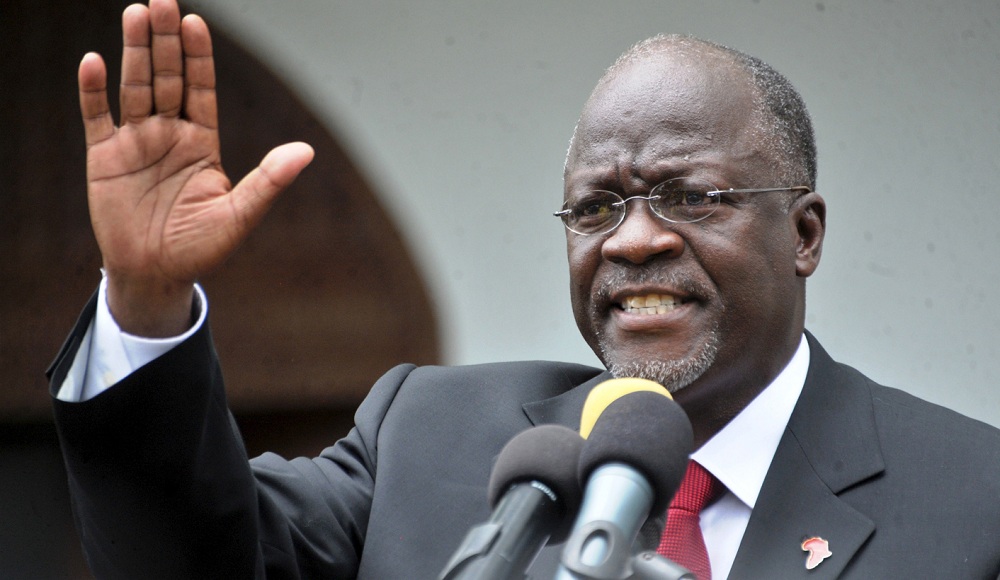 The Tanzanian government on Monday published new guidelines seeking to limit the influence of international broadcasters that have thus far remained neutral and reported on the state's violation of human rights and manipulation of COVID-19 statistics in the country.
As such, the biggest implication of the new rules is that local broadcasters including Kenyan media will be barred from syndicating content produced by international broadcasters over fears that the government is being exposed for what it is.
The draconian rules stipulate that foreign journalists who team up with local media houses while covering stories in the country must be accompanied by a government fixer leading to questions over what lengths the Tanzanian government is ready to go to muzzle independent voices.
Publishing of the new regulations has already raised eyebrows in the country and comes just months to the October presidential election when the incumbent, President John Pombe Magufuli will be defending his seat against the opposition as well as other candidates fronted by other parties.
The rules seem to target international media including broadcasters such as the BBC, CNN, Aljazeera and the Voice of America (VOA) as well as print/digital media including The Guardian and The New York Times among others.
The BBC in particular has attracted the wrath of East African dictators for exposing human rights violations, m*****s and government s******s.
In March 2019, the Burundi government then led by The Late Pierre Nkurunziza jettisoned BBC and VOA journalists.
The publicly funded British broadcaster aired a documentary in 2018 about what it said were secret detention and t*****e sites in Burundi.
BBC has also partnered with local broadcasters in the East African region providing them with content that grants the productions massive viewership.
Recently, Tundu Antiphas Mughwai Lissu, Tanzania's opposition leader of Chama Cha Demokrasia (Chadema) returned to Tanzania five years after surviving an a***********n attempt
In an interview on Monday, August 10 with Radio Citizen, a Kenyan station, Lissu claimed that no Tanzanian media house had offered to interview him since his return for fear of state repression.
It was Lissu's second interview with Kenyan media in just a few days, an interview that raised a lot of debate in Tanzania.
In the interview, Lissu claimed that the electoral body in Tanzania was under Magufuli's grip making a free and fair election next to impossible.
During President John Magufuli's tenure, the country has faced accusations of human rights violations, intimidation of dissenting political voices, manipulation of official statistics and clamping down on media freedom.
On July 27, 2020 President Uhuru Kenyatta appeared to target Tanzania for manipulating COVID-19 statistics saying that his administration prefers to take a different route and tell Kenyan citizens the truth.
"Please fellow Kenyans let us not follow the examples that we have seen across the world. The fact that countries do not report everything that happens in their country, we are an open society, we tell our story, our media is free, we do everything we can to tell the facts as they are," said President Kenyatta while urging Kenyans to respect health guidelines issued by the Ministry of Health.