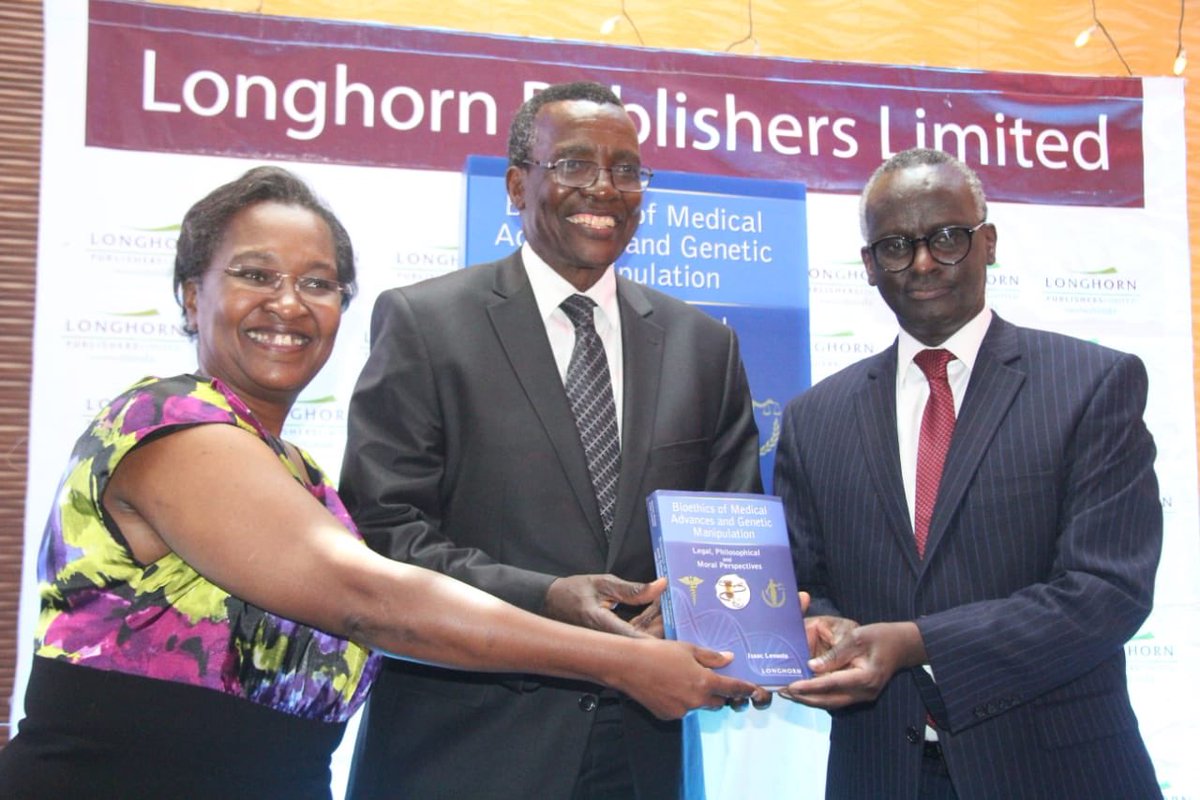 Supreme Court Judge Isaac Lenaola has co-authored a book alongside Kabianga University Deputy Vice Chancellor in charge of Planning and renown scholar Prof. Marion Mutugi.
The book titled Bioethics of Medical Advances and Genetic Manipulation calls for a review of the law in the wake of emerging medical technologies that have presented medical practitioners with ethical challenges that are not governed by the existing law.
Bioethics of Medical Advances and Genetic Manipulation is tailored to stir debate amongst policy makers and rally them to enact or amend existing laws to conform to emerging trends in science and technology that have implications on the various fields of human existence.
According to the book, it is evident that emerging advances in medicine and genetic manipulation are extremely dynamic and medical laws in many countries are lagging behind.
"As scientific and technological advances continue, there must be a moral and ethical minimum to ensure a balance between benefit and harm of not just individuals but the global community as a whole," reads the book in part.
This will lead to legal provisions that will remove the lacunae and/or narrow the gap between scientific advances and regulation.
READ: OXFORD REVEAL WORD OF THE YEAR 2018, AND IT'S T***C
The two authors are of the view that there is need for country-specific interpretation and operationalisation of ethical principles and norms to ensure compliance with and acceptability to specific social, cultural, religious beliefs, norms and customs.
"For example, here in Kenya there is need for legislation clearly indicating who a parent is in respect to the siring and rearing father and the genetic, bearing or rearing mother," the book recommends.
Another case concerns the issues around the beginning and end of life where c********n as stated in the constitution requires further definition as either fertilization or implantation.
"Such amendments will ensure that the laws of Kenya are adaptable and responsive to research advances within the specific social, cultural, economic environment," the publication adds.
SEE ALSO: DENMARK WITHDRAWS SH1 BILLION AID TO TANZANIA OVER GAY CRACKDOWN
Longhorn Publishers chairman Francis Nyammo regretted that for many years now, Kenyans have been running to the western world for what to read despite the availability of meaningful and localized material that possess global appeal.