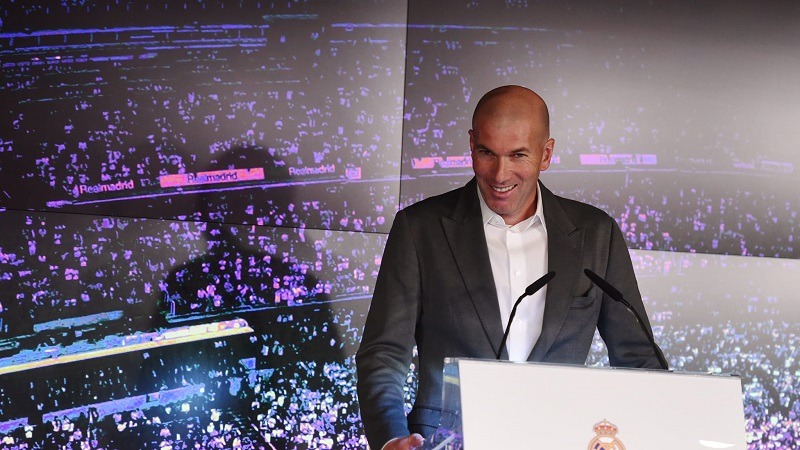 Real Madrid on Monday sacked coach Santiago Solari to replace him with former coach and player, Zinedine Zidane. Scolari is the second coach to be sacked by the Spanish club this season after Julen Lopetegui who was dismissed after only 138 days in the office.
Real Madrid's form has been deteriorating ever since they lost star striker Cristiano Ronaldo to Juventus and Zidane, who resigned. Most people have heavily linked Real's problems to the departure of Ronaldo as he is known for good performances in the Champions League and is arguably the best player in the World.
Zidane's tenure at the Bernabeu was successful as he managed to win them 3 Champions Leagues, 2 Club World Cups, 2 UEFA Super Cups, 1 La Liga title and 1 Spanish Super Cup in just the two years he was in charge.
The club feared that if the poor form continued, they were bound to make losses at the end of the season. Real Madrid made a profit of €43 million before tax and €31 million after tax. This was possible because they won the Champions League despite finishing third in La Liga.
Last year, Real Madrid won £78m after lifting the trophy for a third consecutive year after defeating Liverpool 3-1 in the final in Kiev.
Champions League competitors are guaranteed prize money for participation in each stage and then earn more rewards for victories. The prize money increases incrementally as the tournament progresses.
With a surprise exit from the Champions League, after being h******d 4-1 at home by Ajax, the team might record a drop in financial benefits as compared to last year. The club is currently third in the league and trailing their bitter rivals Barcelona with 12 points. Having finished third last season, Real Madrid is bound to make losses should they do so again this year as they are already out of Champions League.
The return of Zidane could see Real Madrid's form improve or further deteriorate depending on whether the issue was the coach's departure or Ronaldo's departure. Zidane has little experience in coaching as compared to top managers in the World but has managed to prove himself with the trophies he won with Real.
He, however, could be making a bad decision careerwise as he left with a good legacy and is coming back to find a different team. If the team fails to improve, will he be sacked also? Zidane is not like other Real Madrid managers as his success goes hand in hand with him achieving legendary status at the club as a manager as he did as a player.
However, one can not rule out the possibility that the players were sabotaging the two coaches (Solari and Lopetegui) in attempts to lure Zidane back. It was witnessed with English Premier League giants Manchester United who immediately came back to winning ways after Jose Mourinho left. The team has been in great form after former player Ole Gunnar Solksjaer took charge from Mourinho.
Zidane is more of a motivator than he is a tactician and his tremendous form as the Real coach can be partly credited to the world-class players in the team he coached at the Bernabeu. After his return, the former French International and Real Madrid player is to coach a slightly different side with the departure of players like Ronaldo and Mateo Kovacic.
Read: The growing allure of s*x toys in Kenya
The 1998 World Cup winner, however, has new recruits with Vinicius Junior and Thibaut Courtois being regular starters among the new signings. Vinicious has been heavily hailed to become one of the greats in the future as he is only 18 years old and doing wonders. Courtois however, has been on the receiving end of i*************s after he left Chelsea for 'greener pastures' at Madrid.