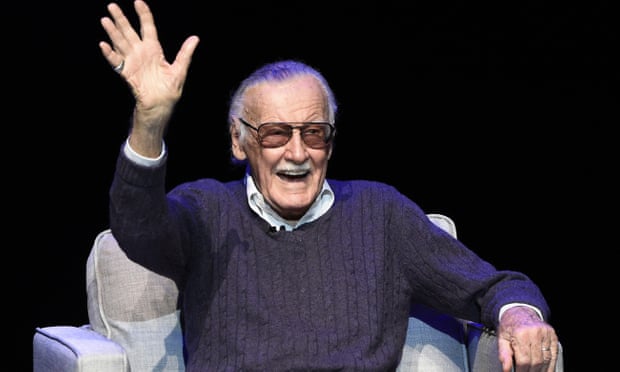 There has probably been no better time for superhero movies on the big screen, and a lot of that has to do with the artistic creation of superheroes. Stan Lee has had a hand in many of them.
On November 12, Mr. Lee breathed his last after many years where the characters he created or co-created with others have become the envy of many and have captured the imagination of children and adults alike.
His d***h was confirmed by a Mr. Kirk Schenck , a lawyer for Mr. Lee's late wife Joan Boocock. The former Marvel Comics editor d**d at Cedars-Sinai Medical Center in Los Angeles, California, after having been rushed there in a medical e*******y earlier in the day.
Mr. Lee is credited with revolutionising the comic books industry in the 1960s. At a time after the Second World W*r, comic books in the US had a code barring v******e, prejudices and to an extent wit. Mr. Lee had considered quitting, before his wife told him to write a comic book as he wanted to because the worst that could happen anyway was that he would be fired.
This sparked Mr. Lee into infusing the sort of imagination that propelled masses to consume his costumed superheros creations in comic book form, and now, in movies and series.
Among the list of characters he is credited with having a hand in developing include Black Panther, Spider-Man, the X-Men, Fantastic Four, Daredevil and most of the Avengers (Hulk, Iron-Man, Thor, Ant-Man, Doctor Strange).
He was born Stanley Martin Lieber on December 28, 1922 in New York, US. In 1947, he married Joan, a former model from England. Joan d**d in July 2017.
— Stan Lee (@TheRealStanLee) November 12, 2018
In 1965, he legally changed his name to Stan Lee, originally having used the name as a pseudonym so as to throw off people that the comic books he was publishing consisted of a variety of authors.
According to the New York Times, one of Mr. Lee's greatest strengths was humanizing his heroes, giving them character flaws and insecurities that belied their supernatural strengths. In 1992, he told the Washington Post that he always tried "to make them real flesh-and-b***d characters with personality," rather than limiting them to mere cardboard figures.
But Mr. Lee also had flaws himself, a fiesty writer, editor and eventually publisher of the Marvel Comics. He was for example said to deny some of the collaborators (co-creators and illustrators) that he worked with the royalties due to them. Although in later years, this seemed to have been resolved as some of Marvel characters feature credits of the collaborators said to have been disenfranchised.