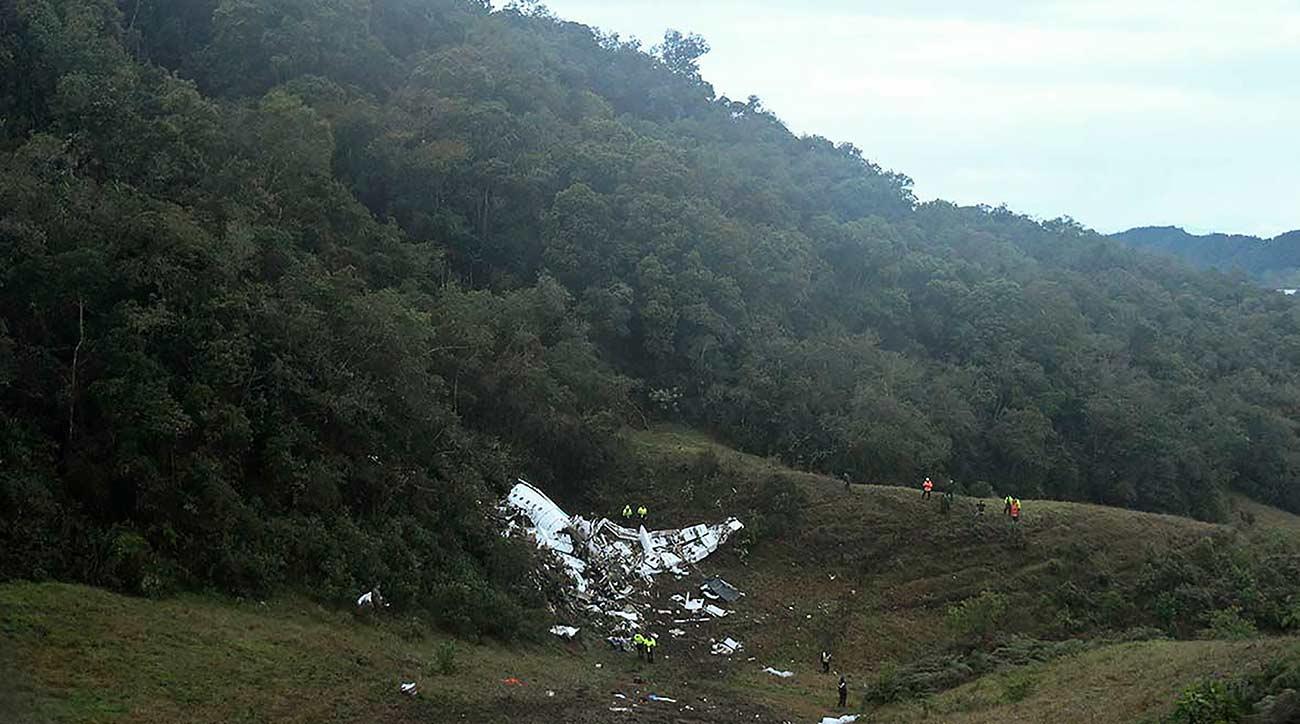 Two years and 69 years ago respectively, two football teams were in mourning having lost their players in two separate plane crashes that shocked the world. The first, in May 1949, saw the entire Torino FC team (Then referred to as Grande Torino) killed in a tragic flight as they flew back home following a friendly against Benfica.
So devastating was the crash that a book titled 'The Day Italian Football Died' was published detailing the crash that killed 18 players and five club officials. There were no survivors that day.
Fast forward to November 2016, where a chartered flight carrying the Brazilian Chapecoense team on their way to play in the Copa Suda Americana Finals crashes in Colombia, killing all but three of the players.
It goes without saying that the teams share a special connection – one that can only be understood by their fans, partners and countrymen but that ultimately show the world what it means to rise above despair and strive for something greater.
Tomorrow August 1, Brazilian first division team Chapecoense and Italian Serie A club Torino FC will reunite for a friendly match dubbed SportPesa Cup. The symbolic match, whose proceeds in full will go towards the survivors and families of the Chapecoense players who died in the plane crash will be held at Stadio Olimpico Grande in Rome, Italy.
"God gave us a second chance to live therefore we must live life intensely and never forget those who departed," said a Chapecoense plane crash survivor Jakson Follman. Follman was one of six survivors of the Lamia flight whose crash, according to the Colombian aviation agency, was due to lack of fuel. Two other Chapecoense players – Alan Ruschel and defender Helio Neto – also survived the crash.
"SportPesa initially got involved because we have this connection with Torino FC as our partners. We spoke to Torino, and they wanted to invite Chapecoense so that the teams could get to know each other. So what better way to bring the two ideas together than to create the SportPesa Cup which can also help the families that were left behind? It's a wonderful thing," said SportPesa Italy Country Manager, Luca Magnano.
The two teams, united by their tragic story, have expressed willingness to work on many other projects together aside from the upcoming friendly.
"It will be an absolute honour to welcome Chapecoense here – I'm sure it will be an incredibly emotional match full of moments to be treasured," said Torino defender Emiliano Moretti.
SportPesa is Torino's official gaming partner. The company's Africa CEO Ronald Karauri said the match embodies what football is all about – bringing people together.
"We are absolutely honoured to host these two amazing teams in the first edition of the SportPesa Cup. Football is about brotherhood and greatness, both these teams embody the very essence of what this sport stands for and we are extremely proud to be associated with them," commented Karauri.