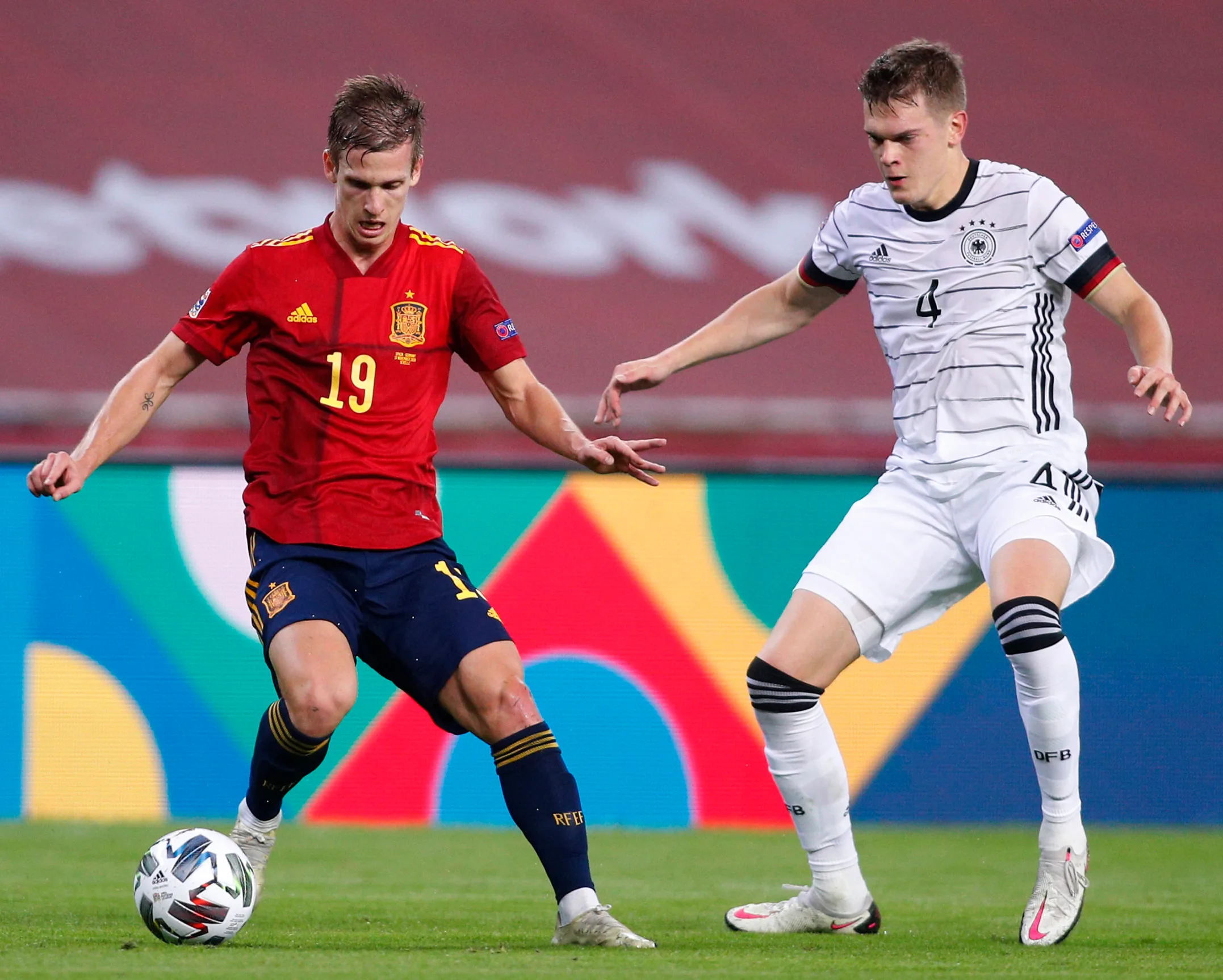 Sparkling Spain hammered helpless Germany 6-0 at home, with Manchester City forward Ferran Torres scoring his first career hat-trick. Germany was helpless to stop Luis Enrique's persistent side as the visitors suffered their worst and most humiliating defeat in a competitive match since losing by the same scoreline in a friendly match against Austria in 1931.
Spain suffered an early injury problem when Sergio Canales was taken off the pitch, which wasn't a good sign for Betway punters who had wagered on the Spanish side. Fortunately, his substitute Fabian Ruiz had an instant influence, sending in a fantastic delivery from a corner, and Morata rose at the far post to head home at the 17th minute.
In a petrifying one-sided Group A4 clash, Alvaro Morata scored again by connecting a cross from Ferran, but his strike was ruled offside, with no VAR performance in the Nations League. However, they quickly ignored any sense of injustice as Torres scored the first of his three goals in the 33rd minute. Torres' Manchester City teammate Rodri headed in the third as Germany's terrible defending made it easy for Luis Enrique's team to score.
Ferran struck again in the second half and completed his hat-trick with a classy finish. At this point, sports betting with Betway was still ongoing, but there was no doubt that Spain would be victorious. Substitute Mikel Oyarzabal netted the sixth goal in the 89th minute to adorn Spain's remarkable performance against Germany and worsen the four-times world title-holder's misery.
According to Rodri, Spain dominated the match in every sense, and they could have had more goals. He added that they are still a team with little experience, but the win will give them a lot of confidence. Meanwhile, Morata took pleasure in silencing critics after Spain's 1-1 draw away to Switzerland. According to Morata, they took the opportunity to send a message to the whole world.
Spain lost captain Sergio Ramos to a muscle injury towards the end of the first-half on his 178th appearance for his country. But the team grew even stronger after the break as Germany continued to droop.
The win saw Spain finish first in League A4 with 11 points after six matches, joining France in the last four competitions.
Germany was unbeaten and in control of Group A4. They needed a draw to get to the finals, and while such a situation can sometimes cause confusion about how to play, Germany was below per throughout the game. They didn't record any shots on target, with the closest coming from Serge Gnabry when his 22-yard shot rebounded off the bar in the last minutes.
It was a night full of questionable tactical decisions, as Gnabry played through the midfield, with Chelsea forward Timo Werner playing wide left in an unexciting first-half performance.
Germany's manager Joachim Low was allowed to rebuild the team after elimination at the group stages in the 2018 World Cup. However, with Germany ranked 13th globally, his performance shows he needs significant changes before the next year's European Championship.
According to Low, he didn't know what happened, but he still trusts in his players. He further explained that Germany lacked "body language and tension" and failed to dominate the game or its competitors. The group's relegation is yet to be decided after Switzerland's match with Ukraine in Lucerne got canceled following more positive Covid-19 tests in the visitors' camp.