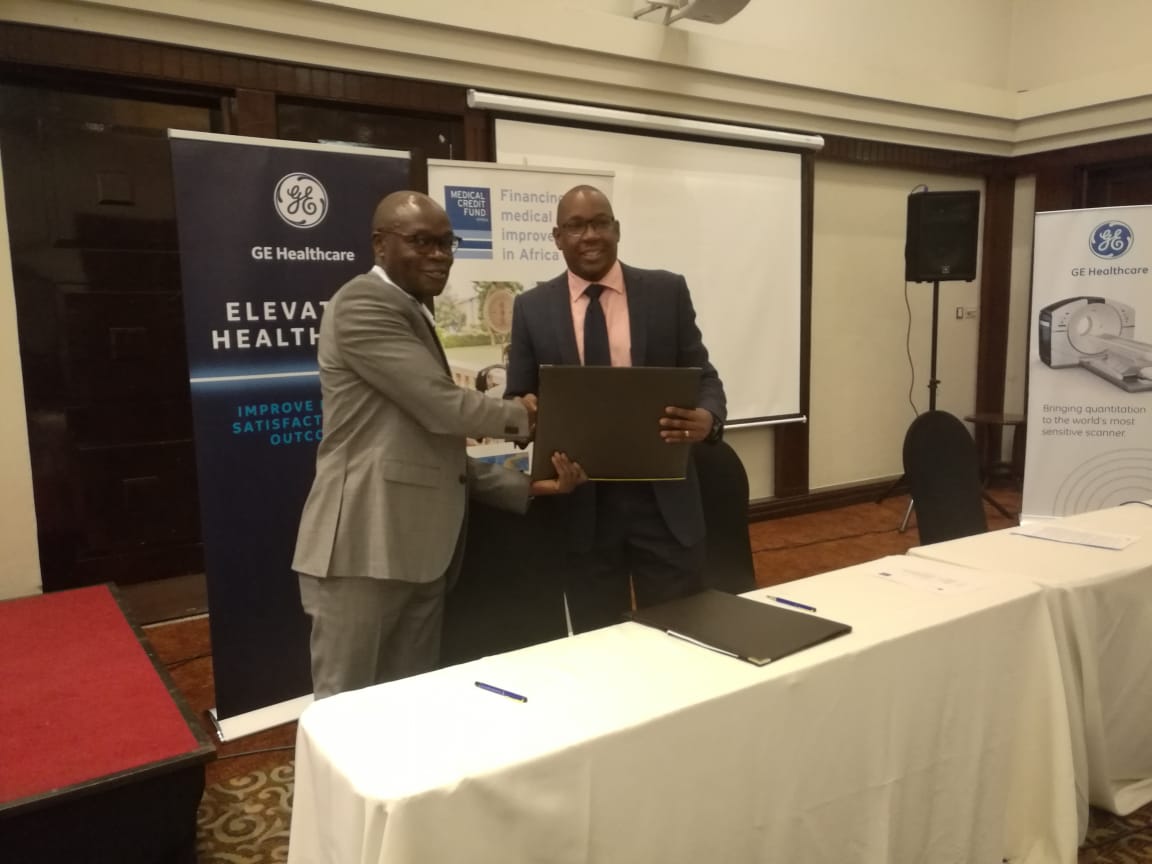 Small and medium private healthcare providers can access loans for the purchase of medical equipment by providing their MPESA /MTIBA statements
The Medical Credit Fund (MCF) and GE Healthcare have entered into a partnership to enable small and medium private healthcare providers to access loans for the purchase of GE Healthcare manufactured medical equipment.
The partnership aims to improve access to better quality healthcare for patients living in underserved areas by financing the purchase of various diagnostic equipment.
The partnership which was announced during a Radiology Clinical Day organized by GE Healthcare and the Kenya Association of Radiologists (KAR), the MCF will provide access to mobile-based lending and business improvement programmes to eligible healthcare providers, while GE Healthcare will support the program through provision of GE equipment and technical support.
[Read: 80 health facilities under probe over fraud at NHIF ]
According to the Country Director of PharmAccess Foundation Mr Isaiah Okoth, "There is a case for innovative financing models and technical support to healthcare SMEs to support them to grow and improve the quality of healthcare services they deliver to underserved populations. Together with GE Healthcare, we are looking at social entrepreneurship in the healthcare space as an entry point to strengthen the healthcare system and to support the achievement of UHC goals."
Borrowers which qualify for loans include eligible healthcare facilities in the private sector offering a broad array of primary care services and especially with an explicit focus on family and mother-child care. Under the partnership, borrowers will be able to secure loans of up to Kshs10,000,000 by providing limited information notably their MPESA /MTIBA statements, with a 24 months repayment plan.
[See also: Innovative financing for universal health care ]
The interest rate cap regulation has further reduced lending to SMEs, with banks preferring to lend to larger, well established and less risky customers.
"We are committed to developing new delivery models that improve access, clinical quality and patient outcomes as we progress towards Universal Healthcare Coverage. Our collaboration with Medical Credit Fund is a significant step towards attainment of this goal," said Mr Andrew Waititu the General Manager for GE Healthcare East Africa.