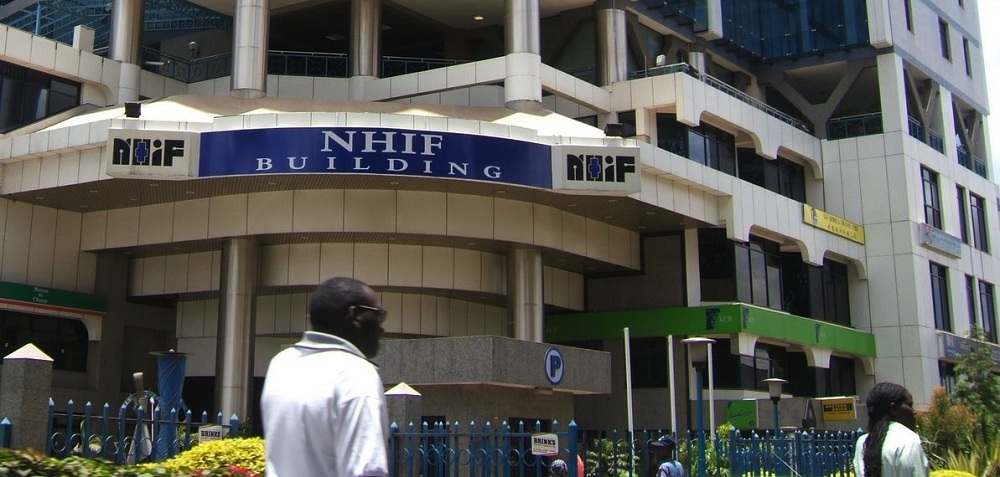 About 80 health facilities countrywide are under investigations for their involvement in possible National Hospital Insurance Fund (NHIF) claims f***d.
Already, in the last two years, seven facilities have been suspended from offering services by the national health insurer in connection to possible f***d. The majority of the likely f***d cases under investigation involve overstating of claims, manipulation of the documents of non-existing hospitals and pharmacies, or cover up and non- disclosure of medical facts at the proposal stage.
The social health insurer noted that healthcare f***d, waste and a***e directly contributes to the need for higher premiums for sustainability and reduces the amount of money available to improve quality of care for beneficiaries. This has also led to the shrinking of the available benefit package to members, thereby raising barriers to accessing health while distorting equity in the financing scheme.
"F***d leads to the shrinking of the available benefit package to members, thereby raising barriers to accessing quality health and ultimately increasing the cost of healthcare," said Mr Gilbert Osoro, Manager, Benefits and Contracting at NHIF.
Addressing a media briefing, Mr Osoro said that the NHIF management has taken note of the increase in the magnitude of the risk by re-engineering the claims process to enhance efficiency and effectiveness in payment processing for legitimate claimants.
He said to curb likely f***d, NHIF will invest money in new futuristic technology that allows for review, investigations and timely payments of the claims.
The system will replace the earlier approach referred to as pay-and-chase for recovery of payments which had loopholes for possible f***d and a***e.
Mr Osoro asked Health Care providers to work with NHIF in minimizing f***d by avoiding unnecessary services solely for the purpose of benefiting unwarranted admissions, unnecessary laboratory tests and radiological imaging.
They should also avoid cases of billing services that were never rendered, billing for brand name medication when generics were dispensed, f********g claiming documentation by overstating of admission days, billing for a costlier service than the one actually performed, fabricating claims, padding claims with charges for procedures or services that did not take place and billing a patient more than the co-pay amount for services that were prepaid or paid in full by the benefit plan under the terms of a managed care contract.
NHIF has in the past raised the alarm over rising cases of increased medical f***d from both private and public health institutions. Some hospitals have been billing both patients and NHIF, while cases of impersonation and some hospitals launching claims with the intention to defraud the Fund using members' cards without their consent.
"It is therefore the shared responsibility of the Fund and its stakeholders, NHIF staff as a whole, healthcare providers, including non-clinical support staff, government agencies, enrolled Beneficiaries and appropriately qualified staff designated to manage benefits and quality Assurance activities to take lead in f******g f***d wastage and a***e. NHIF thus calls on all stakeholder to expand and strengthen collective action, create new alliances, and search for innovative j***t solutions to the shared challenges with implementation at a greater pace," stated Mr Osoro.
More than half of the insurance f***d in Kenya is perpetrated in the medical and motor insurance sectors.
Read: MPs pour cold water on Uhuru's Big Four Agenda
A report by advisory firm KPMG released recently estimates that 25% of health claims made in Kenya are fraudulent. In 2016, the sector paid out Ksh 1.9 billion in medical claims, meaning insurance firms may have lost up to Ksh 500 million to fraudsters.