One of the biggest concerns for majority of Kenyans looking to put money in the property market is whether their investments will be secure or not.
Often times, Kenyans have been swindled of their hard earned money by fraudsters masquerading as investment consultants – some of them being even men of the cloth.
There are, however, different ways in which one can pick out the right organisation to invest with. Before choosing a property company to invest with, it is very critical that you seek recommendations from your friends or people you know have a good knowledge of the property industry.
They will tell you about their past experiences with property merchants and this will provide insights which companies to avoid and which ones to go for. Below are other factors to consider:
Due diligence
Do not always rely of other people's advice before conducting your own research about a particular company. Since most companies have an online presence, that should be the first stop when doing a study of the organisation. Monitor any positive and negative feedback, while taking note of how they interact with clients. It is also important to highlight any complaints constantly recur.
The  company's  foundation
It is critical that before settling or partnering with a certain organisation in real estate, get to know how long the company has been involved in the business. Do they demonstrate deep knowledge of the business? Do they offer any extra insight into the investment?  For instance it is better to deal with an organisation that discloses they taxes you may incur in the process of investing property. A good company should also be able to read into the trends of real estate and foresee any future changes in the industry e.g Government regulation.
Promises they make
A lot of property investment companies offer unrealistic returns because about 90% of purchasing decisions are be based on emotion and only 10% on logic. If you think an organisation is offering very handsome rewards for low capital,  that is a red flag because they are trying to tap into your desires to inform you investments.
According to Mansour Abdallah, a representative of Saif Real Estate, promise is the biggest thing that sets their business apart from their competition. "What we promise our clients,  we make it our life mission to deliver. We promised Woodville in South C and we delivered, we also promised Roseville in Kilimani and it's right there to be seen by everyone. Now we're promising Cicada Crest and trust me this new complex will revolutionize housing in Nairobi."
Overlooking the leafy suburbs of Kilimani, Cicada Crest suites have special amenities, which include heated swimming pool, rooftop barbecue area, 24hr security/CCTV cameras, smart home features, smart car parking technology, spa & sauna, cinema theatre as well as a day care center, play area and state-of-the-art gym, among others.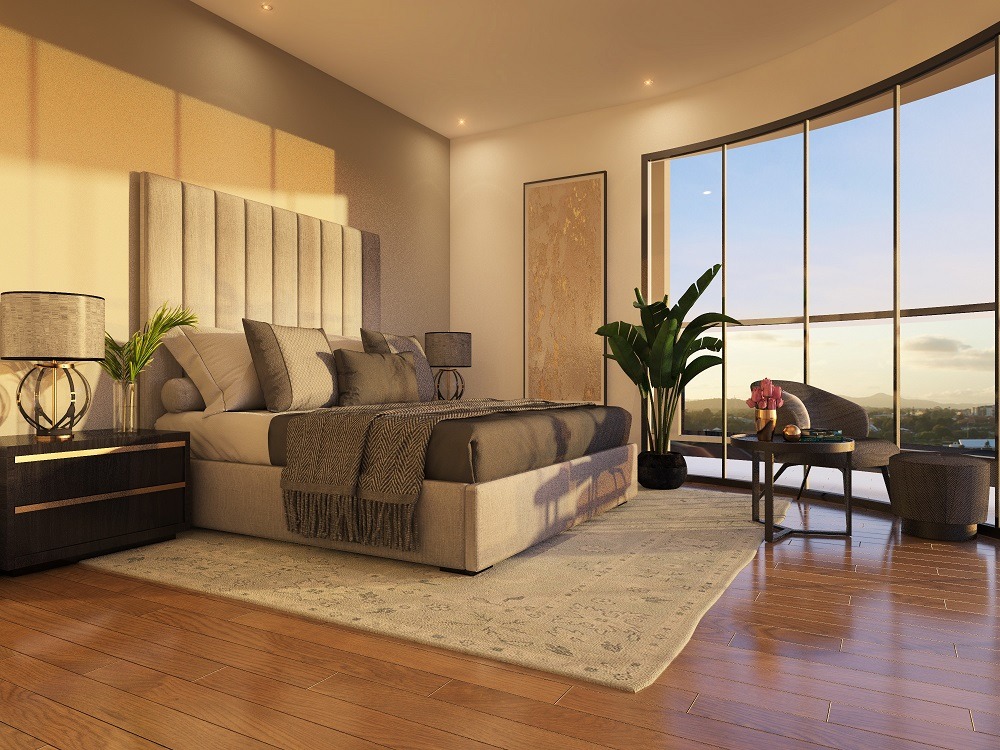 Saif also has a very flexible payment plan which extends up to 12 years at 0% interest. "Come to our open day between 1st and 3rd March and experience modern housing. The apartments are 18M but we'll be selling them at one million off on that day," Mansour added.
Corporate governance
The constitution of a company's management is also critical in assessing it authenticity. A property investment company should not appear to be run as a one-man show, but should have a solid board of management. If a majority of decision are made from a singular point of power then that is a clear red flag.  The board serves to check on the excesses of the administrators and if it isn't constituted of independent and ethical individuals, then the company may be run down with your money vested in it.
Mother titles
Another way to protect yourself from getting duped in the property market is to check the property that the company is selling.  A genuine company will sell you land or property that is legitimately owned by them. Companies that seem to act as middlemen are red flags to stay away from. A good lawyer will assist you in conducting a search of the property before purchase.
Lawyers
A professional investment company encourages its customers to involve their own independent lawyers on any transactions as a form of caution. If you are about to invest with a company and they insist that there isn't any need to involve a legal team of your own, that is also a red flag.