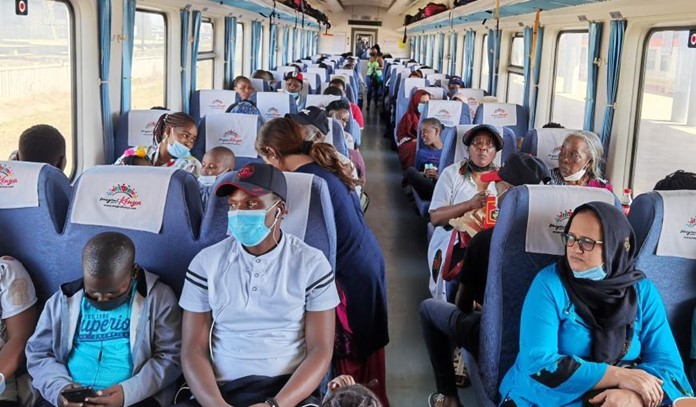 Kenya Railways Corporation (KRC) has announced that it will no longer accept cash payments for the Madaraka Express service, which runs between Nairobi and Mombasa on the debt-funded, Chinese built Standard Gauge Railway (SGR).
Travelers will be required to use M-Pesa or debit/credit cards at points of service.
The change will take effect on February 1, with the KRC stating: "We will no longer be accepting cash for the purchase of tickets at all Madaraka Express Passenger Service Stations."
Besides the service stations, Madaraka Express tickets are sold online via the KRC website. The route includes two main stations at Mombasa and Nairobi and seven intermediate stations at Mariakani, Miasenyi, Voi, Mtito Andei, Kibwezi, Emali and Athi River.
READ>Sheila Kwamboka: From Big Brother Africa to Radio Queen
An economy class ticket on the SGR from Nairobi to Mombasa costs Ksh1,000 while a first-class ticket costs Ksh3,000. Children between 3 and 11 years old pay half price in both economy and first class, and it is free for children under the age of 3.
Revenue generated by SGR operations in the nine months to December 2022 grew 13.15% to Ksh11.78 billion from Ksh10.419 billion in a similar period in 2021. Growth was attributed to higher passenger number and increased cargo movement.
Passengers who used the Madaraka Express rose to hit 1,737,697 up from 1,354,383 in 2021. Revenue from passenger services increased by 28.19% to hit Ksh1.91 billion, up from Ksh1.49 billion generated between January and September 2021.